TI DSPs Bring High-Fidelity Audio Into the Home with First Approved Dolby® TrueHD and Dolby Digital Plus Decoders for Audio/Video Receivers
TI's Aureus™ DSPs Support Movie-Quality Sound and Enhanced Features for Consumers Watching HD DVDs and Blu-ray Discs
Freising

, (PresseBox) -
Continuing its focus on providing feature-rich audio innovations, Texas Instruments Incorporated (TI) (NYSE: TXN) today announced that its Aureus™ generation of audio digital signal processors (DSPs) is the first audio/video receiver (AVR) implementation approved for both Dolby® TrueHD and Dolby Digital Plus, bringing high-quality audio from the movie theater to the home theater as it was originally intended to be heard. With AVRs based on TI's award-winning Aureus DA7xx DSPs, manufacturers will now be able to provide consumers high definition (HD) Dolby surround sound from next-generation HD DVD and Blu-Ray Disc players, recorders and home theater in a box (HTIB) systems, which enable enhanced audio features such as the decoding of up to 8 discrete channels of lossless 192 kHz audio delivered synchronously over High-Definition Multimedia Interface (HDMI). For more information please visit www.ti.com/performanceaudio5.

"Consumers want consistent, high quality surround sound in home theaters without the worries of compatibility," said Craig Eggers, senior partner marketing manager, Dolby. "The high-performance Aureus processor from Texas Instruments supports both Dolby Digital Plus and Dolby TrueHD in A/V receivers, which provides consumers outstanding audio performance and offers the flexibility to decode multi-channel broadcast programming, as well as current and next-generation optical media."

High Definition Customization
As home theater systems continue to transition to blue laser technology, the implementation of the Aureus DSPs, which support both Dolby TrueHD and Dolby Digital Plus, enables enhanced audio features, such as the mix of primary and secondary audio streams, even if they have different sample rates, as well as a third audio stream for controls. For example, the mix of primary and secondary streams provides users with the ability to play a movie soundtrack and the director's commentary simultaneously, together with "button sounds" corresponding with remote control operations. The DA7xx Aureus DSP also can accommodate customized audio enhancements, such as virtualization or surround sound technology for headphones.

A single Aureus DSP is capable of full performance decoding (8-channel, 192kHz/24-bit HD audio) as well as additional post-processing at the native sample rate without downsampling. TI's performance headroom and processing expertise handle the heavy lifting on one DSP, providing the feature-rich sound quality consumers expect. The audio bitstream can then be decoded and post-processed in real-time to suit a user's listening setup and preferences. Providing manufacturers with a cost effective, single chip solution, the DSP supports the highest level of features available on the new disc formats while maintaining the audio quality throughout the digital processing all the way to the speaker output.

TI integrated the HD audio decoders into the existing Aureus software solution and system framework to ease the design process for manufacturers. The Aureus DSP is also fully compatible with HDMI 1.3 transmission technology, which transfers HD audio into the AVR, such as the VastLane solution from Silicon Image. TI's performance audio framework enables OEMs to easily plug in differentiating post-processing modules from TI or algorithms from Aureus-supported third parties including Dolby Pro Logic® IIx, Dolby Headphone, Dolby Virtual Speaker, Audyssey MultEQ XT, Neural-THX Surround, SRS Circle Surround II and THX Ultra 2.
"We are honored to work with Texas Instruments as the first platform supplier to pass Dolby certifications for HD audio decoding in A/V receivers by implementing the industry's most advanced HDMI 1.3 VastLane solutions from Silicon Image," said Stevan Eidson, director of product marketing, Silicon Image. "When companies at the forefront of technological innovation, such as Texas Instruments, Dolby and Silicon Image, combine their efforts, consumers are the real winners. Silicon Image is looking forward to working with TI further to deliver industry leading HDMI 1.3 products."

The Aureus Engine
TI's Aureus processors target a wide range of home theater and automotive products requiring multi-channel decoding and high-speed encoding. TI's Aureus product line consists of a 32/64-bit floating-point programmable DSP and a comprehensive software solution, enabling multi-channel decoding applications. With the DSPs, an optimized software solution of certified, industry-standard decoders and post-processors is provided, producing performance headroom for substantial customization through proprietary audio processing algorithms.

TI offers a wide range of complementary high-performance analog and digital signal processor products for home entertainment audio, including audio data converters, Class-D and PurePath DigitalTM audio amplifiers and audio clocks. TI provides the silicon, software, systems expertise and support for the entire audio signal chain, enabling customers to get to market quickly.

Availability, Packaging and Pricing
The 32-bit floating point Aureus DA7xx HD decoder solutions are currently available in production volume in a 256-ball BGA package and 144-pin TQFP package through select TI regional third party providers. Aureus devices and the accompanying software solution and system framework are in production today, and supported by TI's Code Composer StudioTM development tools.
Texas Instruments Deutschland GmbH
Texas Instruments (NYSE: TXN) unterstützt seine Kunden dabei, Herausforderungen intelligent zu lösen und neue elektronische Anwendungen u. a. in den Bereichen Gesundheit, Sicherheit, Umwelt und Unterhaltung zu entwickeln. Als global tätiges Halbleiterunternehmen mit Fertigungs-, Entwicklungs- bzw. Vertriebsstandorten in mehr als 25 Ländern bietet TI seinen Kunden innovative Lösungen für die Zukunft. Weitere Informationen finden Sie unter www.ti.com.

Trademarks
Alle Marken und eingetragenen Marken sind Eigentum der betreffenden Inhaber.
Press releases you might also be interested in
Weitere Informationen zum Thema "Hardware":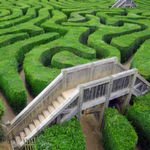 Was ist ein System-on-a-Chip (SoC)?
Un­ter Sys­tem-on-a-Chip (SoC) ver­steht man die Un­ter­brin­gung von ei­nem gro­ßen Teil oder meist so­gar al­len Funk­tio­nen ei­nes Sys­tems auf ei­nem Chip. Sol­che Chips wer­den zum Bei­spiel in Han­dys, Blu­ray-Play­er und übe­rall dort ein­ge­setzt, wo auf kleins­tem Raum ei­ne sehr ho­he Leis­tung ge­for­dert ist.
Weiterlesen