Develop and Validate Pan-European Emergency Call Components with the Recently Released eCall Simulator
Berlin

, (PresseBox) -
The eCall Simulator Platform, a powerful tool to develop and validate pan-European eCall components, is now available on the market. This product emerged from the cooperation between OECON Products & Services GmbH and Testing Technologies. It takes advantage of the proven TTworkbench as designated tool for automated test execution, and of the certified OECON eCall components for the technical eCall part of the product.

The eCall Simulator enables conformance testing of eCall components and can be configured as a PSAP or IVS. It provides up to 76 test cases according to EN 16454 (Intelligent Transport Systems - eSafety - eCall end to end conformance testing) and ETSI CTI Plugtests Guide Stable Draft V0.0.8.

eCall is an initiative with the purpose to bring rapid assistance to motorists involved in a collision anywhere in the European Union. In case of a crash, an eCall-equipped car automatically calls the nearest emergency center. Even if no passenger is able to speak, the system lets the emergency services know that there has been an accident, and where exactly.

"We are proud to be involved in a project that will save hundreds of lives in the EU every year. With our test automation platform TTworkbench we help car manufacturers, telecom operators and emergency centers to ensure the flawless functioning of such important safety systems", says Theofanis Vassiliou-Gioles, CEO of Testing Technologies.

About OECON

OECON Products & Services is the leading system vendor for applications of mobile positioning and communication technologies. With high expertise in the automotive, logistic and personal mobility industry OECON is the preferred partner of leading industrial enterprises as well as for innovative research projects on an international basis.

Other areas of priority are PSAP technology and location-based services for electric mobility. They offer systems for test automation, validation and certification of emergency systems for vehicles and the PSAP side. PSAPs across Europe trust our eCall technology. As an ISDN specialist, they also offer customized solutions for the telecommunications sector.

More information at www.oecon-line.de/1/projects/ecall/ecall-simulator-platform.

TTCN-3

TTCN-3 is an internationally standardized test language with a powerful textual syntax supporting all kinds of black-box testing. It was developed at the European Telecommunications Standards Institute (ETSI) and has established itself as a global, universal testing language.

TTCN-3 has grown into a 10 part standard with four extension packages to date. Application of TTCN-3 has been widened beyond telecommunication systems to areas such as the automotive industry, internet protocols, railway signaling, medical systems, and avionics.

There has been witnessed a rapid uptake of the language in Asia - especially in India and China - where already more than 40% of all testing services worldwide are provided today. TTCN-3 has further strengthened its position in standardization and is used increasingly for certification and acceptance testing.

For more information please visit www.testingtech.com/ttcn3/introduction.
Testing Technologies IST GmbH
Testing Technologies advise and support test automation projects worldwide. They provide an extensive portfolio of approved, ready to use software testing tools helping you to create highly customized test environments.

Whether your project involves regression testing or generic test automation, their integrated test platform TTworkbench enables you to build, execute, and analyze complex test scenarios fast and easy. Choose from a variety of existing plugins, complete test solutions, or implement additional functionalities via open and standardized APIs. That way, you can create your own test suites, enhancements, or missing features in a simple way.

Reuse your investments in the future, as our test bench is based on TTCN-3. This internationally standardized test technology was designed by testers for testers, with a solid test system architecture designed by software developers for software developers.

For more information please visit www.testingtech.com/....
Press releases you might also be interested in
Weitere Informationen zum Thema "Software":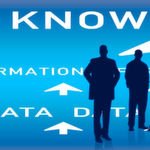 Was ist JSON?
Bei JSON (Ja­va­Script Ob­ject No­ta­ti­on) han­delt es sich um ein Text­for­mat zum Aus­tausch von Da­ten. Es ist ein­fach zu er­ler­nen und zu le­sen. JSON ba­siert auf der Ja­va­Script-Spra­che. Das For­mat kon­kur­riert beim Aus­tausch struk­tu­rier­ter Da­ten mit XML, be­sitzt aber we­sent­lich we­ni­ger Mög­lich­kei­ten.
Weiterlesen