Telit Wireless Solutions schliesst Erwerb der M2M-Modul-Sparte von Motorola Solutions ab
London

, (PresseBox) -
Telit Wireless Solutions (AIM: TCM) und Motorola Solutions (NYSE: MSI) haben die Übernahme der M2M-Modul-Sparte von Motorola Solutions durch Telit erfolgreich zum Abschluss gebracht. Telit hat hierbei auch die zugehörigen Mitarbeiter des ehemaligen Geschäftsbereichs von Motorola Solutions übernommen und gliedert sie in sein Unternehmen ein. Alle vorhandenen Telit- und Motorola-Produkte bleiben aber als solche erhalten und werden weiterhin wie ursprünglich von den beiden Unternehmen vorgesehen angeboten. Telit wird auch künftig alle Produkte wie erforderlich unterstützen und weiterentwickeln, einschließlich der Produktfamilie G24 sowie die Module G24-Light, G30 und C24.

Der konsolidierte Pro-forma-Umsatz des Unternehmens inklusive der Neuerwerbung liegt zum 31. Dezember 2010 bei ca. 180 Mio. USD. Dies entspricht nach einer aktuellen Marktanalyse von Beecham Research einem Pro-forma-Marktanteil von etwa 20 % (Beecham Research Market Brief: Worldwide Cellular M2M Modules Forecast, August 2010).

Die Transaktion hat einen Gesamtwert von 23,0 Millionen USD. Zusätzlich wird Telit weitere 3,0 Millionen USD über die nächsten Monate im Zusammenhang mit der neu akquirierten Produktlinie in Lagerbestände investieren. Telit finanzierte den Erwerb durch die Ausgabe von ca. 24 Millionen neuen Aktien und brachte so einen Betrag von £ 19 Millionen (vor Ausgaben) auf. Die wichtigsten Aktionäre laut der neuen Aktionärsstruktur sind nun: Boostt B.V. Group (19,8 %), Algebris Investments (22,1 %), Idea Capital (9,3 %) Sapfi Kapital Management GmbH (5,5 %), Herald (4,9 %), Greylock Partners (4,3 %), Sherman Capital (4,1 %), Rathbone (3,9 %) und Kairos Partners (3,6 %).

Derzeit befindet sich Telit in der Endphase der Integration aller M2M-Aktivitäten von Motorola in die weltweite Telit-Organisation. Die Telit-Infrastruktur übernimmt unverzüglich den logistischen und technischen Support für sämtliche Kunden.

Machine-to-machine Kommunikation ist ein Megatrend. Die Verbindung von Geräten untereinander ermöglicht neue Anwendungsmöglichkeiten und eröffnet zusätzliche Geschäftschancen für fast jede Branche. Intelligente Anwendungen sorgen für effizientere Arbeitsprozesse und erleichtern so den Alltag.

Telit-CEO Oozi Cats erklärt: "Wir haben ein herausragendes Team von hervorragend qualifizierten und hoch motivierten neuen Mitarbeitern gewonnen und heißen sie in der Telit-Familie herzlich willkommen. Derzeit erleben wir, wie eine Vielzahl von Unternehmen aus allen vertikalen Branchen in den M2M-Markt drängt oder ihr bereits bestehendes Engagement in diesem Markt weiter ausbaut. Unser wachsendes Unternehmen ist gut gerüstet, um dieses rasante Marktwachstum durch die Bereitstellung neuester Technologie und erstklassiger Supportleistungen zu unterstützen, damit neue, innovative Lösungen entstehen können."
Telit Communications PLC
Telit Wireless Solutions, a subsidiary of Telit Communications PLC (AIM: TCM), is an internationally leading specialist in wireless machine-to-machine (M2M) technology. Telit is the only company worldwide to offer communications modules for all of the various wireless technologies: it develops, produces and markets modules for GSM/GPRS, EDGE, UMTS/WEDGE/HSDPA, CDMA and Short-Range RF applications. M2M applications rationalise business processes by enabling machines, equipment and vehicles to communicate with each other via mobile networks.

Telit products are used all over the world and marketed via Telit's offices in Brazil, China, Denmark, France, Germany, India, Israel, Italy, Korea, Spain, the Republic of South Africa, Russia, Taiwan, Turkey, the UK and the USA. Telit's global distributor network comprises specialists in wireless technologies and enhances the customer experience in over 56 countries worldwide. Further information about Telit and its products can be found at www.telit.com.

In Telit's open Technical Support Forum clients receive assistance with their questions from the Telit Technical Support Team at any time. Furthermore, the open forum acts as an invaluable technical knowledge database for the entire M2M community. http://www.telit.com/...

Get a deeper insight into the M2M world with the latest telit2market magazine at www.telit.com/ebook. Stay up to date with the latest news from Telit Wireless Solutions on www.telit.com/twitter and www.telit.com/facebook.

Press releases you might also be interested in
Weitere Informationen zum Thema "Hardware":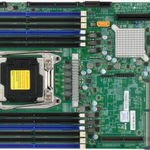 Supermicro stellt neue Blades und Storage-Systeme vor
Un­ter dem Stich­wort "res­sour­cen­scho­nen­de Da­ta­cen­ter-Tech­ni­k" be­zie­hungs­wei­se "We Keep IT Gre­en" hat Su­per­mi­cro kürz­lich für Cloud-Re­chen­zen­t­ren opti­mier­te die Mul­ti-No­de-Rech­ner "Big Twin" und "Su­per Bla­de" vor­ge­s­tellt so­wie ein nach ei­ge­nen An­ga­ben kos­ten­ef­fi­zi­en­te 45/60/90-"Bay Sto­ra­ge"-Sys­te­me, die den Le­bens­zy­k­lus von Ser­ver-Res­sour­cen ver­län­gern.
Weiterlesen