Tata Communications and Nawras go-live with Oman to India Tata Global Network-Gulf (TGN-Gulf) cable system
New cable link provides access to global, high-speed voice and data route to support the government's initiative of driving broadband penetration and digital growth in the Sultanate of Oman
Muscat, Oman

, (PresseBox) -
Tata Communications, a global communications service provider that owns and operates the world's largest subsea cable network, and Nawras, Oman's customer-friendly communications provider, today announce the launch of the Oman to India TGN-Gulf cable. The undersea cable will be used to instantaneously route voice and data traffic from Oman to Mumbai (India) and onwards to the rest of the world, via the Tata Global Network (TGN).

The new cable link offers enormous capacity for broadband and high quality voice services, enabling Nawras to meet the growing demand for international voice and data services from its customers - be it in the form of calls or internet surfing.

"We are proud to bring a new cable system to Oman in association with Nawras," says Radwan Moussalli, Tata Communications' Managing Director, Middle East and North Africa (MENA). "The Middle East is fast establishing itself as an emerging market hotspot for business which brings with it the need for solid infrastructure and associated enterprise services that require high speed bandwidth. This launch is yet another step in our overall strategy to participate and assist in the rapid development of this key region."

The development forms part of the strategic TGN-Gulf cable project which will connect the Gulf region to the rest of the world via the Tata Global Network, providing reliable high speed bandwidth to all the key cities in the world. The TGN-Gulf Cable System, acting as a gateway to the TGN, will provide a new dimension to the infrastructure and unique service capabilities of each of the partners. Using its own cable stations, each party will have access to a new high-speed global route, adding much needed resilience and diversity to the infrastructure in each country. The capacity will also help to support the continued expansion of broadband penetration, internet usage and enterprise applications in each market.

"The new cable is an exciting milestone as Nawras will now gain bandwidth to economically meet the ever-growing demand for voice and data services from our valued customers, for mobile and fixed line. It will also reduce international interconnection costs as well as national and international transmission lease-line costs, while at the same time allowing Nawras total end-to-end quality control. We can also now expand our service portfolio to include international data and transmission services," says Ross Cormack, CEO, Nawras.

The launch forms part of a strategic roll out plan to support the development of an extended portfolio of advanced telecommunications services such as global Ethernet, MPLS-based VPN, Managed Security, IaaS (Infrastructure as a Service) and global Telepresence. All these services are suited to support both local and global enterprises, which are very active in this rapidly expanding emerging market region.

The TGN-Gulf project landing parties are Nawras (Sultanate of Oman), Etisalat (United Arab Emirates), Qatar Telecom (Qatar), Bahrain Internet Exchange (Kingdom of Bahrain), and Mobily (Kingdom of Saudi Arabia).
Tata Communications
Tata Communications is a leading global provider of a new world of communications. With a leadership position in emerging markets, Tata Communications leverages its advanced solutions capabilities and domain expertise across its global and pan-India network to deliver managed solutions to multi-national enterprises, service providers and Indian consumers.

The Tata Global Network includes one of the most advanced and largest submarine cable networks, a Tier-1 IP network, with connectivity to more than 200 countries across 400 PoPs, and nearly 1 million square feet of data center and collocation space worldwide.

Tata Communications' depth and breadth of reach in emerging markets includes leadership in Indian enterprise data services, leadership in global international voice, and strategic investments in South Africa (Neotel), Sri Lanka (Tata Communications Lanka Limited) and Nepal (United Telecom Limited).

Tata Communications Limited is listed on the Bombay Stock Exchange and the National Stock Exchange of India and its ADRs are listed on the New York Stock Exchange (NYSE: TCL). www.tatacommunications.com


Press releases you might also be interested in
Weitere Informationen zum Thema "Kommunikation":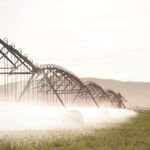 Ericsson startet Kollaborations- und Entwicklungsplattform
Der Kom­mu­ni­ka­ti­ons­spe­zia­list Erics­son hat sei­nen IoT Ac­ce­le­ra­tor Mar­ket­place er­öff­net. Die Platt­form soll An­bie­tern von mo­bil­funk­ba­sier­ten IoT-An­wen­dun­gen den Markt­zu­gang er­leich­tern und den Weg für die 5G-Tech­no­lo­gie eb­nen.
Weiterlesen