SYSGOs Echtzeitbetriebssystem PikeOS bietet Android(TM) Personality
Mainz / Paris

, (PresseBox) -
SYSGO, a leading supplier of embedded software solutions for the world's most demanding safety and security applications, is announcing the support of the Android operating system as a new guest OS for its Safe and Secure Virtualization (SSV) product PikeOS. The same safety and security certified technology allowing strict partitioning between critical and non-critical applications is today available for developers of more consumer oriented Android programs that they can now combine with real-time and legacy code. Real-life demonstration of this new functionality will be presented at SYSGO booth 212 in hall 11 during Embedded World, Nuremberg on March 1-3.

SYSGO is building its continuous growth on a matchless complementary portfolio including its Safe and Secure Virtualization (SSV) RTOS PikeOS and its Industrial Grade Linux ELinOS. Although being actively present in the military & aerospace market, SYSGO responds to a growing demand coming from other industrial sectors such as industrial automation, ground transportation, medical and more particularly automotive.

PikeOS enables multiple operating system interfaces, called Personalities, to work on separate sets of resources within a single machine. Examples of Personalities include Linux, POSIX, RTEMS, ARINC-653 and many others. Because of the resource separation enforced by the PikeOS microkernel, multiple applications with different safety and security requirements and belonging to different Personalities are able to co-exist on the same hardware platform. As Android apps are gaining in popularity, embedded systems designers in the mobile as well as in other industry sectors can now benefit from this unique functionality.

Android is an operating system built on a modified Linux kernel that includes a Java-based specific interface, allowing the application programs ("apps") to be executed via a JIT interpreter when portability is required. Most of the Android devices rely on the ARM architecture and most of the Android code has been released under the Apache License, a free software and open source license.

"We see our product concept of safe and secure virtualization being a valid option, if not the only option, for many embedded systems developers," said Jacques Brygier, VP Marketing of SYSGO. "Our efforts in providing the highest level of combined safety and security for a powerful virtualization RTOS platform, is very attractive to a brand new set of applications, far beyond the traditional avionics or transportation areas. The porting of Android as a new Personality for our flagship product PikeOS is a natural move in that direction."

A growing community of developers writes Android apps that extend the functionality of the devices. As of December 2010 there were about 200,000 games, applications and widgets available on the Android Market, with an estimated 2.5 billion total downloads. Originally designed for the mobile market where he just became the most common smartphone operating system, the Android OS is increasingly considered for other types of applications such as appliances (TV set), tablet computers, and automotive (infotainment).

Availability

Support of the Android Personality is available today on ARM and x86 architectures.

About PikeOS

PikeOS is built upon the Safe and Secure Virtualization (SSV) technology that enables multiple operating system interfaces, called Personalities, to work on separate sets of resources within a single machine. PikeOS has the largest range of supported Personalities of the market, including PikeOS Native, ARINC 653, Linux, POSIX, Certified POSIX, RTEMS, and many others (for example, a Windows Personality is currently being developed). The PikeOS microkernel architecture allows it to be used in cost sensitive, resource constrained devices as well as large, complex systems. The simplicity and compactness of the PikeOS design results in real-time performance that competes head-to-head with conventional proprietary RTOS solutions. PikeOS supports many different single- and multi-core processor architectures such as x86, PowerPC/QorlQ, MIPS, ARM, SPARC or SH. Support of multi-core offers a flexible approach to the user who can select an execution model ranging from a pure AMP (Asymmetric Multi Processing) to full SMP (Symmetric Multi Processing). PikeOS is certifiable to safety standards like DO-178B, IEC 61508 or EN 50128, is MILS compliant, and is currently involved in various security standard CC EAL certification projects.
SYSGO AG
SYSGO provides operating system technology, middleware, and software services for the real-time and embedded market. A differentiating capability of SYSGO is the SSV (Safe and Secure Virtualization) platform PikeOS, a paravirtualization operating system which is built upon a small, fast, and safe microkernel. It supports the co-existence of independent operating system personalities on a single platform, including ELinOS, SYSGO's embedded Linux distribution. SYSGO supports international customers with services for embedded Linux, real-time capabilities and certification for safety-critical applications. Markets include Aerospace & Defense, Industrial Automation, Automotive, Transportation and Network Infrastructure. Customers include Airbus, EADS, Thales, Daimler, Raytheon, Rheinmetall, Rockwell-Collins, Nokia Siemens Network, and Rohde & Schwarz. SYSGO has facilities in Germany, France, The Czech Republic and North America, and offers a global distribution and support network, including Europe and the Pacific Rim. For more information please visit www.sysgo.com

Press releases you might also be interested in
Weitere Informationen zum Thema "Software":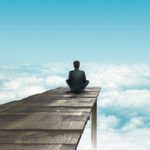 Open Telekom Cloud jetzt auch als Hybrid Solution
Die Open Te­le­kom Cloud gibt es ab so­fort auch in der Kon­s­tel­la­ti­on ei­ner Hy­brid Cloud und bie­tet da­mit bei Be­darf noch mehr Si­cher­heit und Ge­schwin­dig­keit. Bis­her gab es die Re­chen- und Spei­cher­ka­pa­zi­tä­ten aus­sch­ließ­lich als Pu­b­lic Cloud aus den zer­ti­fi­zier­ten hoch­si­che­ren Twin-Re­chen­zen­t­ren der Te­le­kom in Bie­re und Mag­de­burg in Sach­sen-An­halt.
Weiterlesen