SYSGO offers improved multi-core support with new PikeOS 3.4 release
Mainz

, (PresseBox) -
SYSGO, leading supplier of embedded software solutions for the world's most demanding safety and security applications, announces today the new 3.4 release of its flagship product PikeOS, which extends the SMP functionality, the list of supported multi-core platforms and its safety certification capabilities.

The new 3.4 release of PikeOS expands the scope of this SSV (Safe and Secure Virtualization) based RTOS and hypervisor product to new hardware platforms, enhanced "Personalities", and new functionality across existing features. The 3.4 release is also the baseline for a new safety-critical certified version of PikeOS.

The most significant new items in this release include:

- IOMMU support
- Improved SMP performance and functionality
- Foundation for new IEC 61508 and EN 50128 SIL 4 certification for

PikeOS Native API
x86 processor architecture
SMP execution model
IOMMU
PCI Manager

- New version of IDE, CODEO 5.0

Much quicker installation process
Improved backward compatibility: supports multiple versions of the same product in the same session
New eclipse version

- New or improved support of hardware platforms such as

Freescale's QorIQ processors (P2041, P4080)
ARM TrustZone® (Freescale i.MX6, Xilinx Zynq-7000)
Intel® Core(TM) i7 2655LE (Kontron VX3035)


"PikeOS continues to lead the pack of RTOS and hypervisors suppliers", said Jacques Brygier, VP Marketing of SYSGO. "More and more market segments are adopting the concept of safe and secure embedded virtualization, introduced by SYSGO with PikeOS in 2005. The 3.4 release is a new step in providing a certifiable solution that can be used by many customers for many different projects."

Availability

The PikeOS 3.4 release will be available in September 2013.

About PikeOS

PikeOS is both an RTOS (Real-Time Operating System) and a hypervisor built upon the Safe and Secure Virtualization (SSV) technology that enables multiple operating system interfaces, called Personalities, to work safely and securely on separate sets of resources within a single machine. PikeOS has the largest range of supported Personalities of the market, including PikeOS Native, ARINC 653, Linux, POSIX, Certified POSIX, Android(TM) , RTEMS, AUTOSAR, iTRON and others.

The PikeOS microkernel architecture allows it to be used in cost sensitive, resource constrained devices as well as large, complex systems. The simplicity and compactness of the PikeOS design results in real-time performance that competes head-to-head with conventional proprietary RTOS solutions. PikeOS supports single- and multi-core processor architectures. Support of multi-core offers a flexible approach to the user who can select an execution model ranging from a pure AMP (Asymmetric Multi Processing) to full SMP (Symmetric Multi Processing).

PikeOS is certifiable to safety standards like DO-178B/C, IEC 61508, EN 50128, IEC 62304 or ISO 26262, is MILS compliant, and is currently involved in various security standard Common Criteria EAL certification projects.
SYSGO AG
SYSGO provides OS products and software services for the real-time and embedded market. A differentiating capability is the SSV (Safe and Secure Virtualization) platform PikeOS, a paravirtualization RTOS that is built upon a small, fast, and certified microkernel. It supports the co-existence of independent OS personalities on a single platform, including ELinOS, SYSGO's embedded Linux distribution. PikeOS is certifiable to safety standards like DO-178B/C, IEC 61508, EN 50128, IEC 62304 or ISO 26262, is MILS compliant, and is currently involved in security CC EAL certification projects. SYSGO supports international customers with services for embedded Linux, real-time capabilities and certification for safety-critical applications. Markets include Aerospace & Defense, Industrial, Automotive, Railway, Medical, Smart Energy, and Security. Customers include Airbus, EADS, Thales, B. Braun, Raytheon, Samsung, Rheinmetall, Rockwell-Collins, Nokia Siemens Network, Miele and Rohde & Schwarz. SYSGO, majority-owned by Thales, has facilities in Germany, France, The Czech Republic, UK and North America, and offers a global distribution and support network, including Europe and the Pacific Rim. For more information please visit www.sysgo.com

Press releases you might also be interested in
Weitere Informationen zum Thema "Software":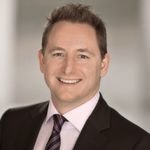 Sophos: MSPs sind langfristig profitabler als Reseller
Zu den An­bie­tern, die Ma­na­ged Se­cu­ri­ty Ser­vices kon­se­qu­ent pro­pa­gie­ren, zählt So­phos. Mi­cha­el Gutsch, MSP Chan­nel Ac­co­unt Exe­cu­ti­ve bei dem Her­s­tel­ler, er­läu­tert den Nut­zen des Kon­zepts. So­phos tritt beim HSP Sum­mit 2018 als Pre­mi­um-Spon­sor auf.
Weiterlesen