Embedded World, Nuremberg - March 1, 2011
Klein-Winternheim

, (PresseBox) -
SYSGO, leading supplier of embedded software solutions for the world's most demanding safety and security applications, announces today the new 3.2 release of its flagship product PikeOS, which extends SMP support from x86 to ARM, PowerPC and SPARC architectures, along with new SMP capable Linux Personality, performance improvements, and many enhancements in tools.

The new 3.2 release of PikeOS expands the scope of this SSV (Safe and Secure Virtualization) based RTOS product to new hardware platforms, new Guest OSs, and new functionality across existing features.

The most significant new items in this release include:

SMP functionality extended to ARM, PPC_e500/QorlQ, PPC_OEA/e600 and SPARC architectures

New Linux personality with performance improvements, SMP capable and updated to ELinOS 5.1 using kernel 2.6.34

New Android Personality on ARM and x86

C++ support and general performance improvements for SMP capable POSIX personality

Linux personality for SPARC/Leon architecture

Extended ARM Cortex A9 and Thumb instruction set support

Multi-core tracing and debugging enhancements

Toolchain update from GCC 3.4 to 4.4

New plug-ins and various enhancements of CODEO IDE

Update of CODEO IDE substructure from Eclipse 3.4 to 3.6

Extended host platform support to Linux 64 bit and Windows 64 bit, including Windows 7

"We saw in 2010 the confirmation of the strong interest in PikeOS since its introduction to the market as COTS product in 2005", said Jacques Brygier, VP Marketing of SYSGO."Almost all major RTOS vendors have since joined the trend of embedded virtualization, but PikeOS remains ahead of the pack with a unique technology designed from ground-up to address the most stringent requirements in terms of safety and security. The 3.2 release demonstrates once again the flexibility and scalability of the product with SMP support of new architectures and new Personality like Android."

Availability

The PikeOS 3.2 release is available in March 2011.

About PikeOS

PikeOS is built upon the Safe and Secure Virtualization (SSV) technology that enables multiple operating system interfaces, called Personalities, to work on separate sets of resources within a single machine. PikeOS has the largest range of supported Personalities of the market, including PikeOS Native, ARINC 653, Linux, POSIX, Certified POSIX, RTEMS, and many others (for example a Windows Personality is currently being developed). The PikeOS microkernel architecture allows it to be used in cost sensitive, resource constrained devices as well as large, complex systems. The simplicity and compactness of the PikeOS design results in real-time performance that competes head-to-head with conventional proprietary RTOS solutions. PikeOS supports many different single- and multi-core processor architectures such as x86, PowerPC, MIPS, ARM, SPARC or SH. Support of multi-core offers a flexible approach to the user who can select an execution model ranging from a pure AMP (Asymmetric Multi Processing) to full SMP (Symmetric Multi Processing). PikeOS is certifiable to safety standards like DO-178B, IEC 61508 or EN 50128, is MILS compliant, and is currently involved in various
SYSGO AG
SYSGO provides operating system technology, middleware, and software services for the real-time and embedded market. A differentiating capability of SYSGO is the Safe and Secure Virtualization platform PikeOS, a paravirtualization operating system which is built upon a small, fast, and safe microkernel. It supports the co-existence of independent operating system personalities on a single platform, including ELinOS, SYSGO's embedded Linux distribution. SYSGO supports international customers with services for embedded Linux, real-time capabilities and certification for safety-critical applications. Markets include Aerospace & Defense, Industrial Automation, Automotive, Transportation and Network Infrastructure. Customers include Airbus, Honeywell, Thales, Daimler, Raytheon, Rheinmetall, Rockwell-Collins, Siemens, and Rohde & Schwarz. SYSGO has facilities in Germany, France, The Czech Republic and North America, and offers a global distribution and support network, including Europe and the Pacific Rim.

Press releases you might also be interested in
Weitere Informationen zum Thema "Software":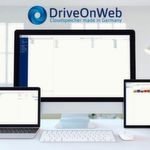 DriveOnWeb in neuem Design
Die abi­lis GmbH stellt ab heu­te den deut­schen Cloud­spei­cher "Dri­ve­On­We­b" in neu­er Ver­si­on mit ei­nem grund­le­gend über­ar­bei­te­ten De­sign und ei­ner kom­p­lett neu ge­dach­ten Be­nut­zer­füh­rung be­reit. Mit dem Mar­ken­re­launch bie­tet der Soft­ware­her­s­tel­ler ei­nen Cloud­spei­cher für Un­ter­neh­men und Pri­vat­per­so­nen, der nach deut­schem Da­ten­schutz­recht be­trie­ben wird.
Weiterlesen