50 MWp TSPP PV Power Plant commissioned on-time and on-budget: a landmark PV Power Plant installation setting records on various levels
Oberwil/Zug

, (PresseBox) -
 .

- 50,07 MWp largest single PV Power Plant to date in Philippines, one of the largest in South-East Asia
- Record time-line of 4 month - exactly 123 days - from start construction "first pile in" to commissioning and achieving "first power out"
- 189,648 PV panels will produce electricity to supply more than 24,000 Philippe homes
- Offsetting the emission of more than 36,500 tons of CO2 annually

Syntegra Solar announced today that the landmark PetroSolar TSPP PV Power Plant project (50 MWp) has been successfully commissioned on-time / on-budget on January 27th, 2016.

The PetroSolar TSPP 50 MWp PV Power Plant is designed to produce 75,000 MWh of solar power per year, offsetting the emission of more than 36,500 tons of CO2 annually. The plant's 189,648 PV panels will produce electricity to supply more than 24,000 Philippe homes with green, renewable electricity from the sun.

The PetroSolar PV Power Plant has been built near Tarlac City, some 90 km north-east of Metro Manila, near the Subic-Clark-Tarlac Expressway. PetroSolar is the Solar PV subsidiary of PGEC PetroGreen Energy Cooperation, Ortigas, Philippines. PGEC owns and operates various Renewable Energy Assets and is considered a leading supplier of green power. 

"The TSPP 50 MWp PV Power Plant excels on various levels, namely the highly competitive turn-key costs, a record-breaking time-line for turn-key installation as well as the time-line from initial project development to project completion / first power out, a superior quality of PV System Design and PV components utilized - all of which justifies to speak of a landmark installation in South-East Asia", states Mathias G. Kothe, Founder and Managing Partner of Syntegra Solar.

Through the entire project development and turn-key project realization - from initial PV Power Plant concept development to EPC contract negotiations to coordination and supervision of the entire installation, up to yesterdays commissioning - Syntegra Solar as Owners Engineer of PetroSolar was instrumental in achieving an on-time / on-budget completion of this project, which sets records in several ways. "To the best of our knowledge, 4 month total construction time sets a new record for the 50 MWp PV Power Plant class in South-East Asia", adds Dr. Tobias Seibicke, Syntegra Solar project manager for the TSPP project.
Syntegra Solar International AG
Syntegra Solar Intl AG is an established partnership of consultants, covering upstream and downstream activities in the PV solar industry. The partners have deep insight into the performance characteristics and production processes of PV cells and PV modules. Downstream activities cover project development, tender solicitation and bid evaluation, as well as OE (Owner's Engineer) and LTA (Lenders Technical Advisor) Services.

Founded in 2003, the Syntegra partnership is engaged in PV power plant projects in the EU, in South-East Asia, in the GCC region and selected MENA countries, as well as in Eurasia and in South America. Following the trend in PV installations, Syntegra has set a focus on Asia and MENA, currently providing Owners Engineer Services for more than 300 MWp in different Asian countries. Syntegra is also engaged in developing large-scale PV projects of more than 2 GWp in the MENA region.

More: http://www.syntegra-solar.com/...




Press releases you might also be interested in
Weitere Informationen zum Thema "Software":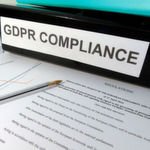 DSGVO-Guide: Welche Bereiche sind eigentlich betroffen?
Be­vor Un­ter­neh­men fest­s­tel­len kön­nen, wo sie ei­gent­lich bei der Um­set­zung der Da­ten­schutz-Grund­ver­ord­nung (DSG­VO / GD­PR) ste­hen, müs­sen sie wis­sen, wel­che Be­rei­che im Un­ter­neh­men da­von über­haupt be­trof­fen sind. Die­ser Gui­de nennt die wich­tigs­ten Punk­te.
Weiterlesen