SuVolta Expands Commitment to Magma's FineSim SPICE
FineSim SPICE Provides Unmatched Performance, Enabling 4X Increase in Test Coverage without Sacrificing Accuracy
San Jose, Calif.

, (PresseBox) -
Magma® Design Automation Inc. (Nasdaq: LAVA), a provider of chip design software, announced today that SuVolta, Inc., a developer of scalable low-power CMOS technologies in Los Gatos, Calif., has expanded its business relationship with Magma by entering into a licensing agreement to use the FineSim(TM) SPICE multi-CPU circuit simulator.

SuVolta's PowerShrink(TM) low-power platform reduces the power consumed by integrated circuits (ICs) by 50 percent or more while maintaining the same performance levels by minimizing the electrical variation of the millions of transistors on a chip. Using FineSim SPICE, SuVolta reduced simulation runtime, enabling the design team to increase test coverage by 4X without sacrificing accuracy.

"Our technology is used by advanced semiconductor companies that require the highest level of accuracy in verification of test chip data," said Robert Rogenmoser, Ph.D., SuVolta's senior vice president of Product Development and Engineering. "Magma's FineSim SPICE provides SuVolta with runtime improvements to ensure our designs are of the highest quality."

"SuVolta has emerged with game-changing technology that significantly reduces power consumption," said Anirudh Devgan, general manager of Magma's Custom Design Business Unit. "Their innovative approach is enhanced by the fast and accurate simulation of FineSim SPICE."

FineSim SPICE: Fast and Accurate Simulation

FineSim SPICE is a SPICE-level simulation analysis tool that incorporates transistor-level simulation analysis capabilities for mixed-signal and analog designs. FineSim SPICE is a full SPICE simulation engine with distributed processing that enables design teams to simulate large-scale mixed-signal system chips at the transistor level. By providing increased speed and capacity while maintaining full SPICE accuracy, FineSim SPICE enables designers to simulate advanced circuits - such as PLLs, ADCs (analog-to-digital converters), DACs (digital-to-analog converters) and gigahertz SERDES (SERializer/DESerializer) - they would not have attempted to test using slower traditional SPICE simulators.

About SuVolta, Inc.

SuVolta, Inc. develops and licenses scalable semiconductor technologies that enable a significant reduction in IC power consumption while maintaining performance. Based in Silicon Valley, the team includes world-class engineers and scientists with a long history of technology development and innovation to advance the semiconductor industry. The company is backed by leading venture capital firms Kleiner Perkins Caufield & Byers (KPCB), August Capital, NEA, Bright Capital, Northgate Capital and DAG Ventures. For more information, visit www.suvolta.com.

Forward-Looking Statements:

Except for the historical information contained herein, the matters set forth in this press release, including statements that FineSim SPICE offers fast, accurate circuit simulation and other statements about the features and benefits of Magma products, are forward-looking statements within the meaning of the "safe harbor" provisions of the Private Securities Litigation Reform Act of 1995.These forward-looking statements are subject to risks and uncertainties that could cause actual results to differ materially including, but not limited to, SuVolta's decision to continue using Magma's software; both companies' abilities to keep pace with rapidly changing technology; and their products' abilities to produce desired results. Further discussion of these and other potential risk factors may be found in Magma's public filings with the Securities and Exchange Commission (www.sec.gov). Magma undertakes no additional obligation to update these forward-looking statements.
Synopsys GmbH
Leading semiconductor companies worldwide use Magma's electronic design automation (EDA) software to produce chips for a wide variety of vertical markets including tablet computing, mobile devices, electronic games, digital video, networking, military/aerospace and memory. Silicon One, Magma's technology solutions for emerging silicon, address time to market, product differentiation, cost and performance while making silicon more profitable. Magma products include software for digital design, analog implementation, mixed-signal design, physical verification, circuit simulation, characterization and yield management. The company maintains headquarters in San Jose, Calif., and offices throughout North America, Europe, Japan, Asia and India. Magma's stock trades on Nasdaq under the ticker symbol LAVA. Follow Magma on Twitter at www.Twitter.com/MagmaEDA and on Facebook at www.Facebook.com/Magma. Visit Magma Design Automation on the Web at www.magma-da.com

Press releases you might also be interested in
Weitere Informationen zum Thema "Software":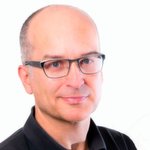 Was leistet Künstliche Intelligenz im Marketing?
Künst­lich in­tel­li­gen­te Tech­no­lo­gi­en fin­den heu­te in fast al­len Be­rei­chen des di­gi­ta­len Mar­ke­tings An­wen­dung. An­ders als bei tra­di­tio­nel­len Me­di­en wie TV, Print oder Out of Ho­me, die meist lan­ge Vor­lauf- und Pro­duk­ti­ons­zei­ten be­nö­t­i­gen, pro­fi­tie­ren Wer­be­t­rei­ben­de im On­li­ne­mar­ke­ting von Bu­chung und Aus­lie­fe­rung in Echt­zeit, Wer­be­mit­teln, die sich je nach Um­feld und Be­trach­ter au­to­ma­tisch opti­mie­ren, und ei­nem prak­tisch gren­zen­lo­sen In­ven­tar.
Weiterlesen