Magma's FineSim SPICE Enables Dolphin Technology to Achieve 6X Faster Simulation Runtime, Reducing Time to Market and Improving IP Quality
San Jose, Calif.

, (PresseBox) -
Magma Design Automation Inc. (Nasdaq: LAVA), a provider of chip design software, today announced that Dolphin Technology, Inc., a leading provider of performance-optimized system-on-a-chip (SoC) memory cores and performance-matched standard cell libraries and input/outputs (IOs), has standardized on the FineSim(TM) SPICE multi-CPU circuit simulation technology to accelerate delivery of high quality intellectual property (IP). Magma's FineSim SPICE has enabled Dolphin Technology to quickly and accurately run thousands of simulations of their IP across all process corners. By increasing simulation coverage without sacrificing accuracy, FineSim SPICE enables Dolphin Technology to provide their customers with highly reliable, high yielding IP.

"I founded Dolphin Technology with the singular purpose of delivering high quality, high-performance, fab-verified silicon-IP in a fraction of the time and cost of in-house development," said Mo Tamjidi, CEO of Dolphin Technology. "We need a SPICE simulator that can keep pace with the increasing complexity of our IP. With FineSim SPICE we can achieve remarkably fast simulation runtimes and improve utilization, which allows us to reduce time to market while improving IP quality."

"Dolphin Technology's IP is used by world-leading semiconductor and telecommunication companies that demand fast turnaround time, high performance and low power," said Anirudh Devgan, general manager of Magma's Custom Design Business Unit. "Offering fast, accurate multi-CPU simulation, FineSim SPICE is uniquely able to help Dolphin Technology meet and beat customer requirements."

FineSim SPICE: Fast and Accurate Simulation

FineSim SPICE is a SPICE-level simulation analysis tool that incorporates transistor-level simulation analysis capabilities for mixed-signal and analog designs. FineSim SPICE is a full SPICE simulation engine with distributed processing that enables customers to simulate large-scale mixed-signal system chips at the transistor level. By providing increased speed and capacity while maintaining full SPICE accuracy, FineSim SPICE enables designers to simulate advanced circuits - such as PLLs, ADCs (analog-to-digital converters), DACs (digital-to-analog converters) and gigahertz SERDES (SERializer/DESerializer) - that they previously would not even attempt using slower traditional SPICE simulators.

Forward-Looking Statements:

Except for the historical information contained herein, the matters set forth in this press release, including statements that FineSim SPICE offers fast, accurate circuit simulation and other statements about the features and benefits of Magma products, are forward-looking statements within the meaning of the "safe harbor" provisions of the Private Securities Litigation Reform Act of 1995.These forward-looking statements are subject to risks and uncertainties that could cause actual results to differ materially including, but not limited to, Dolphin Technology's decision to continue using Magma's software; both companies' abilities to keep pace with rapidly changing technology; and their products' abilities to produce desired results. Further discussion of these and other potential risk factors may be found in Magma's public filings with the Securities and Exchange Commission (www.sec.gov). Magma undertakes no additional obligation to update these forward-looking statements.
Synopsys GmbH
Leading semiconductor companies worldwide use Magma's electronic design automation (EDA) software to produce chips for a wide variety of vertical markets including tablet computing, mobile devices, electronic games, digital video, networking, military/aerospace and memory. Silicon One, Magma's technology solutions for emerging silicon, address time to market, product differentiation, cost and performance while making silicon more profitable. Magma products include software for digital design, analog implementation, mixed-signal design, physical verification, circuit simulation, characterization and yield management. The company maintains headquarters in San Jose, Calif., and offices throughout North America, Europe, Japan, Asia and India. Magma's stock trades on Nasdaq under the ticker symbol LAVA. Follow Magma on Twitter at www.Twitter.com/MagmaEDA and on Facebook at www.Facebook.com/Magma. Visit Magma Design Automation on the Web at www.magma-da.com.


Press releases you might also be interested in
Weitere Informationen zum Thema "Software":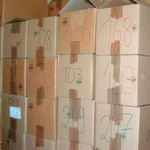 Migration zu Exchange Online: Spaziergang oder Kraftakt?
Die Cloud ist ver­lo­ckend, und der Um­s­tieg auf Ex­chan­ge On­li­ne scheint ein­fach zu sein. Doch in der Pra­xis lau­ern zahl­rei­che Stol­per­stei­ne. Wie sich die ver­mei­den las­sen, be­sch­reibt Ju­li­an Wendt*.
Weiterlesen