St. Vincent's Hospital Implants Australia's 1st SynCardia Total Artificial Heart
Sydney Hospital to Serve as SynCardia's Regional Certification Center for Asia-Pacific
Tucson AZ USA --

, (PresseBox) -
On Aug. 5, St. Vincent's Hospital in Sydney performed Australia's first implant of the SynCardia temporary Total Artificial Heart. The patient, a 50yearoldmale suffering from total heart failure, is the first recipient of the Total Artificial Heart in the Southern Hemisphere. The surgery was performed by heart surgeons Drs. Phillip Spratt and Paul Jansz.

View extensive Media Coverage.

"At any one time there can be around 30 people waiting for a heart transplant at our hospital," said Dr. Spratt, Head of the St. Vincent's Hospital Heart/Lung Transplant Unit. "We selected this patient to receive the Total Artificial Heart as a bridgetotransplant because without it, he would have had less than two weeks to live."

Angelo Tigano had suffered from idiopathic cardiomyopathy for more than a decade. Walking more than a few steps left him gasping for breath, until finally he was unable to eat or sleep. Mr. Tigano says he hopes the Total Artificial Heart will improve his quality of life and allow him to return to some of the normal activities he did before suffering heart failure.

"The Total Artificial Heart has no equal," said Dr. Spratt, who led the Total Artificial Heart implant surgery. "Unlike a left ventricular assist device (LVAD), which helps the failing left ventricle, the Total Artificial Heart replaces both the left and right heart ventricles which are responsible for pumping blood."

The implant surgery was proctored by worldrenowned heart surgeon Dr. Jack Copeland, who recently joined the faculty at the University of California, San Diego, and has performed more than 100 implants of the Total Artificial Heart. St. Vincent's Hospital is the 31st hospital in the world to become SynCardia Certified Center. Currently, there are Certified Centers in the U.S., Canada, France, Germany, Italy, Sweden, Austria, Russia and now Australia.

St. Vincent's is the largest transplant hospital in Australia and will serve as SynCardia's Regional Certification Center for the Asia-Pacific.Device Technologies is the Australasian distributor of the SynCardia Total Artificial Heart and is a major supplier of leading edge medical equipment and consumables to hospitals and healthcare professionals throughout Australia and New Zealand.

Cardiovascular disease is the leading cause of death in Australia. Despite the increase in this condition and consequent growing demand for transplants, the supply of donor hearts is falling in Australia. In 2009, a total of 60 heart transplants took place, compared with 82 in 2008. Australia has one of the lowest donation rates in the developed world with only 12 donors per million in 2008.

Source: http://www.donatelife.gov.au/Discover/Facts-and-Statistics.htm
SynCardia Systems Inc
SynCardia Systems, Inc. is the Tucsonbased manufacturer of the world's only FDA, Health Canada and CE approved Total Artificial Heart: the SynCardia temporary Total Artificial Heart. There have been more than 850 implants of the Total Artificial Heart, accounting for more than 190 patient years of life on the device.

Originally used as a permanent replacement heart, the Total Artificial Heart is currently approved as a bridge to human heart transplant for people dying from endstage biventricular failure. The Total Artificial Heart is the only device that provides immediate, safe blood flow of up to 9.5 L/min through both ventricles.

Sign-up [1] to receive the latest news updates from SynCardia
For additional information, please visit: http://www.syncardia.com
or follow SynCardia on Twitter – @SynCardia_News

[1] http://biomedicalnews1.org/...


Press releases you might also be interested in
Weitere Informationen zum Thema "Medizintechnik":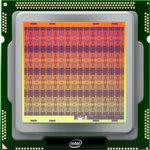 Intel zeigt Ausblick auf die künstliche Intelligenz von morgen
Wel­che Ve­r­än­de­run­gen, die künst­li­che In­tel­li­genz zu­künf­tig für uns al­le brin­gen wird, konn­te man in die­sem Jahr auf der größ­ten Kon­su­men­ten-Elek­tro­nik­mes­se der Welt, der CES in Las Ve­gas se­hen. Auch am Stand von In­tel gab es vie­les zu se­hen. An­ge­fan­gen vom Au­to­no­men Fah­ren, bis hin zu den Mög­lich­kei­ten, die die Vir­tu­el­le Rea­li­tät bie­tet
Weiterlesen