Slovenia's 1st Total Artificial Heart Patient Discharged from UMC Ljubljana Using the Freedom® Portable Driver
SynCardia Total Artificial Heart was the "Perfect Solution" for Near-Death Patient with Ventricular Septal Defect http://www.syncardia.com
Tucson

, (PresseBox) -
SynCardia Systems, Inc. (http://www.syncardia.com), manufacturer of the SynCardia temporary [url=]Total Artificial Heart[/url], announced today that on Dec. 29, 2011, University Medical Center (UMC) Ljubljana discharged Slovenia's first Total Artificial Heart patient, 61-year-old Nikola Gašpič, to wait for a matching donor heart at home using the Freedom® portable driver.

"The Total Artificial Heart was the perfect solution to bridge this patient to a transplant because he had a ventricular septal defect (VSD). For VSD, there are no other effective treatments," said Dr. Ivan Knezevic, Director of the Transplant and Mechanical Circulatory Support Program in the Department of Cardiovascular Surgery at UMC Ljubljana.

Previously healthy, Mr. Gašpič suffered a heart attack that created a hole in his septum (VSD), which is the wall that separates the left and right ventricles of the heart. He was placed on inotropes and implanted with an intra-aortic balloon pump (IABP), but he continued to deteriorate. To save his life, on Oct. 19, 2011, doctors implanted the Total Artificial Heart as the only suitable treatment option.

The implant surgery was performed by Dr. Knezevic and proctored by experienced Total Artificial Heart surgeon Dr. Latif Arusoglu. It was the first implantation of SynCardia's Total Artificial Heart in southeastern Europe.

UMC Ljubljana is Slovenia's biggest hospital and its only transplant center. Each year, UMC Ljubljana performs 18-19 heart transplants and approximately 1,000 open heart surgeries. It is the first and only SynCardia Certified Center in Slovenia.

Weighing approximately 6 kg, the Freedom portable driver is the world's first wearable power supply for the SynCardia Total Artificial Heart. The Freedom driver is CE approved for use in Europe and undergoing an FDA-approved Investigational Device Exemption (IDE) clinical study in the U.S.

SynCardia recognizes and thanks Katarina Tepšič Štupica, PhD and Medica d.o.o., the Slovenian distributor for the Total Artificial Heart, for their commitment and on-going support of UMC Ljubljana.

SynCardia Ranked #20 Among World's 50 Most Innovative Companies:

In March 2011, Fast Company magazine ranked SynCardia #20 in its annual list of the world's 50 Most Innovative Companies for "giving mobility to artificial heart recipients." Weighing 13.5 lbs, SynCardia's Freedom® portable driver is the world's first wearable driver designed to power the Total Artificial Heart both in side and outside the hospital. The Freedom driver is CE approved for use in Europe and undergoing an FDA-approved Investigational Device Exemption (IDE) clinical study in the U.S.

For additional information, please visit: http://www.syncardia.com
SynCardia Systems Inc
SynCardia Systems, Inc. (Tucson, AZ) is the privately-held manufacturer of the world's first and only FDA, Health Canada and CE approved Total Artificial Heart. Similar to a heart transplant, the SynCardia temporary Total Artificial Heart replaces both failing heart ventricles and the four heart valves, eliminating the symptoms and source of end-stage biventricular failure. Unlike a donor heart, the Total Artificial Heart is immediately available at SynCardia Certified Centers and does not require expensive anti-rejection medication, which can cause subsequent complications.

Originally used a s a permanent replacement heart, SynCardia's Total Artificial Heart is currently approved as a bridge to transplant for people dying from end-stage biventricular heart failure. There have been more than 950 implants of the Total Artificial Heart, accounting for more than 230 patient years of life. It is the only device that provides immediate, safe blood flow of up to 9.5 liters per minute through both ventricles.
Press releases you might also be interested in
Weitere Informationen zum Thema "Medizintechnik":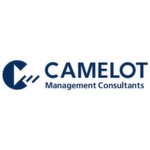 Künstliche Intelligenz im Datenmanagement
Das Un­ter­neh­men Ca­me­lot Ma­na­ge­ment Con­sul­tants hat die "Glo­bal Com­muni­ty for Ar­ti­fi­cal In­tel­li­gen­ce in Mas­ter Da­ta Ma­na­ge­men­t" ge­star­tet.
Weiterlesen