Mount Sinai Medical Center 1st in Tri-State Area to Discharge Patient without Human Heart
SynCardia Total Artificial Heart Patient Daquain Jenkins Rejected His First Heart Transplant, Waits for Second Donor Heart at Home Using the Freedom® Portable Driver http://www.syncardia.com
Tucson

, (PresseBox) -
SynCardia Systems, Inc. (http://www.syncardia.com), manufacturer of the world's first and only FDA, Health Canada and CE (Europe) approved Total Artificial Heart, announced today that The Mount Sinai Medical Center in New York City, has become the first hospital in the tri-state area to discharge a patient implanted with the SynCardia temporary Total Artificial Heart. On Oct. 25, Daquain Jenkins left the hospital to wait for a matching donor heart at home using the Freedom® portable driver to power his Total Artificial Heart.

"We believed that the SynCardia Total Artificial Heart was the only hope of saving Daquain's life, and as part of Mount Sinai's commitment to providing the best care for our patients, we made sure he got it," said Dr. Anelechi Anyanwu, Associate Professor of Cardiothoracic Surgery. "The portable driver will help him maintain his quality of life as he will be able to go home, enjoy being with his kids, and resume his activities of daily living."

Mr. Jenkins, 28, says he is grateful the Freedom portable driver will give him the opportunity to walk his kids to the bus stop; a simple task he was unable to do when his first heart transplant failed.

"Without this device, I wouldn't be here," said Mr. Jenkins. "Now, I take everything life brings me with a smile."

At age 25, Mr. Jenkins was diagnosed with congestive heart failure when he went to the doctor with symptoms of pneumonia. His father had died of heart failure at age 28. Mr. Jenkins began medical therapy, which worked for a year before he started experiencing symptoms again. He was implanted with a pacemaker and a defibrillator at a local hospital, but his condition continued to deteriorate.

When Mr. Jenkins' local cardiologist recommended he come to Mount Sinai for treatment, Dr. Ajith Nair, Assistant Professor of Medicine (Cardiology), evaluated him and recommended he undergo heart transplantation. In April 2011, he received a heart transplant at Mount Sinai, but after a year, his body rejected the donor heart.

Both sides of Mr. Jenkins' donor heart were failing rapidly. To save his life, a team was assembled and certified in two days, the SynCardia Total Artificial Heart was flown in from Arizona and on Aug. 17, doctors performed Mount Sinai's first implant during an eight-hour surgery, proctored by world-renowned heart surgeon Dr. Jack Copeland.

Weighing 13.5 pounds (~6 kg), the Freedom portable driver is the world's first wearable power supply for the SynCardia Total Artificial Heart. The Freedom portable driver is CE approved for use in Europe and undergoing an FDA-approved Investigational Device Exemption (IDE) clinical study in the U.S.
SynCardia Systems Inc
SynCardia Systems, Inc. (Tucson, AZ) is the privately-held manufacturer of the world's first and only FDA, Health Canada and CE approved Total Artificial Heart. Similar to a heart transplant, the SynCardia temporary Total Artificial Heart replaces both failing heart ventricles and the four heart valves, eliminating the symptoms and source of end-stage biventricular failure. Unlike a donor heart, the Total Artificial Heart is immediately available at SynCardia Certified Centers.

Originally used as a permanent replacement heart, SynCardia's Total Artificial Heart is currently approved as a bridge to transplant for people dying from end-stage biventricular heart failure. There have been over 1,000 implants of the Total Artificial Heart, accounting for more than 270 patient years of life. It is the only device that provides immediate, safe blood flow of up to 9.5 liters per minute through each ventricle.

SynCardia Wins Two Gold Stevies® at 2012 American Business Awards:

On June 18, 2012, SynCardia was honored with two Gold Stevie® Awards at the 10th Annual American Business Awards. SynCardia won "Company of the Year -- Health Products and Services" and "Most Innovative Company of the Year - up to 100 Employees." See the full list of SynCardia Awards & Recognition, which includes accolades from Forbes, Fast Company and more.

For additional information, please visit: http://www.syncardia.com

Press releases you might also be interested in
Weitere Informationen zum Thema "Medizintechnik":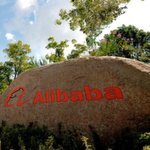 Alibaba und Mediatek verkünden IoT-Kooperation
Der Chip-Ent­wick­ler Me­dia­tek und Chi­nas IT-Gi­gant Ali­ba­ba bün­deln ihr Know-How. Mit der Zu­sam­men­ar­beit wol­len bei­de Un­ter­neh­men den Auf­bau ei­nes sprach­ge­steu­er­ten Öko­sys­tems für in­tel­li­gen­te Haus­tech­nik for­cie­ren.
Weiterlesen