1st US Total Artificial Heart Patient Discharged Home Using Freedom Portable Driver Receives Dual Transplant
Charles Okeke Receives New Donor Heart & Kidney after 864 Days of Life with SynCardia's Total Artificial Heart http://www.syncardia.com
Tucson

, (PresseBox) -
On Jan. 15, after 864 days of life with the SynCardia temporary Total Artificial Heart, Charles Okeke received a dual heart and kidney transplant at Mayo Clinic Hospital in Phoenix. Okeke made headlines in May 2010 when he became the first Total Artificial Heart patient in U.S. history to leave the hospital without a human heart.

Okeke was able to return home as part of an FDA-approved Investigational Device Exemption (IDE) clinical study of the 13.5 lb Freedom® portable driver.

On Sept. 3, 2008, Okeke was implanted with the SynCardia Total Artificial Heart after his body rejected his previous donor heart transplant he'd received at age 30. For more than 600 days, Okeke was confined to the hospital by the only FDA-approved driver for powering the Total Artificial Heart, 418-lb "Big Blue." Due to the previous transplant, Okeke's body produced antibodies that made it challenging for him to receive a matching donor heart.

In March 2010, SynCardia received approval from the FDA to conduct an IDE clinical study of the Freedom driver the first U.S. portable driver designed to power the Total Artificial Heart both inside and outside the hospital. During a historic moment on May 3, 2010, Okeke was discharged from Mayo Clinic Hospital wearing the Freedom driver in a backpack. He returned home to his wife Natalie and their three children to wait for a matching donor heart, and was supported by the Freedom driver for a total of 253 days.

Because of stress on his kidneys following his first heart transplant, it was optimal to do a combined heart/kidney transplant. This was only the third time in the world that a patient was bridged to a dual heart and kidney transplant with the Total Artificial Heart.
SynCardia Systems Inc
SynCardia Systems, Inc.is the Tucson-based manufacturer of the world's only FDA, Health Canada and CE approved Total Artificial Heart: the SynCardia temporary Total Artificial Heart. There have been more than 900 implants of the Total Artificial Heart, accounting for more than 210 patient years of life on the device.

Originally used as a permanent replacement heart, the Total Artificial Heart is currently approved as a bridge to human heart transplant for people dying from end-stage biventricular failure. The Total Artificial Heart is the only device that provides immediate, safe blood flow of up to 9.5 L/min through both ventricles.

Press releases you might also be interested in
Weitere Informationen zum Thema "Medical Technology":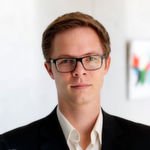 "AppliedAI"-Initiative will KI in Deutschland voranbringen
Je­des Jahr ein deut­sches Start-up aus dem Um­feld der Künst­li­chen In­tel­li­genz (KI) in die in­ter­na­tio­na­len Top-100-Lis­ten brin­gen – so lau­tet ei­nes der Zie­le, das sich die In­i­tia­ti­ve "Ap­p­lie­dAI" auf die Fah­ne ge­schrie­ben hat. Un­ter der Äg­i­de der Baye­ri­schen Staats­re­gie­rung und mit Un­ter­stüt­zung der Tech­ni­schen Uni­ver­si­tät Mün­chen ko­ope­rie­ren 26 For­schung­s­ein­rich­tun­gen und Kon­zer­ne.
Weiterlesen