1st Hospital in UK Begins Certification to Implant SynCardia's Total Artificial Heart
Papworth Hospital in Cambridge is UK's Main Heart & Lung Transplant Center http://www.syncardia.com
Tucson

, (PresseBox) -
On Feb. 7, the surgical team from Papworth Hospital in Cambridge, United Kingdom, led by Dr. Steven Tsui, Consultant Surgeon & Director of Transplantation, will complete the first of four phases of certification to implant the SynCardia temporary Total Artificial Heart Papworth is the 66th hospital in the world and the first hospital in the UK to begin certification for the Total Artificial Heart.

"We are very excited to have Papworth join our program," said SynCardia President Michael Garippa. "There are thousands of people suffering from biventricular failure in the UK who are out of options if a donor heart isn't immediately available. For these patients, the Total Artificial Heart will be available for the very first time as a life-saving bridge to transplant."

Papworth Hospital is the UK's largest specialist cardiothoracic hospital and the country's main heart and lung transplant center. Papworth is credited with performing the UK's first successful heart transplant in 1979. Currently, the median waiting time for an adult donor heart at Papworth is 183 days, with the hospital performing 23 heart transplants in 2010.

According to the British Heart Foundation, approximately 700,000 people are living with heart failure in the UK. More than one in three of all deaths in the UK are caused by cardiovascular disease, which accounts for around 200,000 deaths each year. Overall, heart failure accounts for just over £625 million in total direct medical costs in the UK each year.
SynCardia Systems Inc
SynCardia Systems, Inc.is the Tucson-based manufacturer of the world's only FDA, Health Canada and CE approved Total Artificial Heart: the SynCardia temporary Total Artificial Heart. There have been more than 900 implants of the Total Artificial Heart, accounting for more than 210 patient years of life on the device.

Originally used as a permanent replacement heart, the Total Artificial Heart is currently approved as a bridge to human heart transplant for people dying from end-stage biventricular failure. The Total Artificial Heart is the only device that provides immediate, safe blood flow of up to 9.5 L/min through both ventricles.

Press releases you might also be interested in
Weitere Informationen zum Thema "Medizintechnik":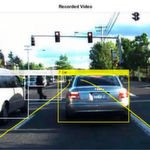 Neue Tools für Deep Learning und autonomes Fahren
Ma­thWorks stellt Re­lea­se 2018a (R2018a) mit ei­ner Rei­he neu­er Funk­tio­nen in MAT­LAB und Si­mu­link vor. Dar­un­ter fal­len u.a. die Pre­dic­ti­ve Main­tenan­ce Tool­box zum Ent­wer­fen und Tes­ten von Al­go­rith­men für die Zu­stands­über­wa­chung und Pre­dic­ti­ve Main­tenan­ce und das Ve­hi­c­le Dy­na­mics Block­set für die Mo­del­lie­rung und Si­mu­la­ti­on von Fahr­zeug­dy­na­mik in ei­ner vir­tu­el­len 3D-Um­ge­bung.
Weiterlesen