Suzuki World Rally Team delighted by points finish on Monte Carlo debut
Monte Carlo Rally

, (PresseBox) -
Suzuki driver P-G Andersson has finished an excellent eighth on his WRC debut in a World Rally Car, marking the start of the Suzuki World Rally Team's first season in the top category of the sport. Despite some small problems on the opening leg, the young Swede set a fifth-fastest stage time and proved himself regularly capable of posting times close to the frontrunners. After nearly 400 competitive kilometres over ice, snow and some flat-out asphalt mountain roads, P-G and Suzuki have the satisfaction of a top-eight placing.

Toni Gardemeister was on course to join his team mate in a points-scoring finish, having completed all but five special stages of this challenging event. Unfortunately the Finn was forced into retirement at the very end of the penultimate day, but he too managed to set a sixth-fastest stage time and prove that the new Suzuki SX4 WRC has the pace to run towards the front. The final day's action saw the crew's complete two loops of stages over the legendary Col de Turini, where thousands of spectators traditionally gather to cheer on their heroes. Andersson concentrated on consolidating Suzuki's first point's finish, before the rally concluded with a spectator superspecial stage using parts of Monaco's famous Formula 1 Grand Prix circuit.

Driver news:
P-G Andersson was delighted by his World Rally Car debut after only 500 kilometres of testing before the start of the rally - meaning that he has doubled his time in the car over just the space of the Monte Carlo Rally. As well as learning more about the SX4 WRC, he also improved his driving technique considerably over all four days of the event.

The 27 year-old, who won the Junior World Rally Championship with Suzuki for the second time last year, said: "There's a lot to learn, but I've really enjoyed it and I couldn't have asked for more. To score points on my debut with a brand-new car is a truly fantastic result. My four-wheel drive experience before this event was limited to just a few rallies in a Group N car and some tests, so for me this rally has been all about learning to use the speed and traction of a World Rally Car. There's a lot more to come from both me and the car though. It was very important for me to get a good result here as it means I can head into the next round - my home rally in Sweden - with a very positive frame of mind."

The experienced Toni Gardemeister, driving on his ninth Monte Carlo Rally, was also pleased with his Suzuki debut despite being forced into retirement. The 32 year-old Finn commented: "Without the problems that we unfortunately encountered, we would have been fighting for points here - which I knew was possible from the start and P-G has also proved with his excellent performance. It's clear that the car has a lot of potential, so actually I'm very happy. Now that the season is underway, we have to keep working hard to improve the car all the time. Our next rally is Sweden, which I like a lot. If we can find a good rhythm, it's certainly possible for us to do well there."

Team news:
The Suzuki squad worked extremely well together during their first rally as a two-car team, headed up by team principal Nobuhiro 'Monster' Tajima, team director Yutaka Awazuhara, technical manager Shusuke Inagaki and team manager Akira Kawada.

Tajima commented: "This rally has been an incredibly proud moment for Suzuki as we embark on our world rally dream. I would like to congratulate P-G and Toni on doing a fantastic job: for P-G to finish in the points in his first rally in a World Rally Car is incredible. I feel very sorry for Toni: he also did an amazing job and it was sad to see him retire. As well as the drivers, I would also like to thank the entire team: this achievement of scoring a point in our very first rally is entirely down to the fact that everybody has been able to work together easily straight away. We are very happy, but our philosophy at Suzuki is always to look forwards rather than back. Already the Monte Carlo Rally is a fantastic memory: now we are fully focussed in working towards the Swedish Rally in two week's time, where our objective will be to try and finish in the points again - this time with both cars. Of course it won't be easy, as the path to success is never smooth. But we can promise our complete commitment, as I hope we have already demonstrated so far. This has been a fantastic result, which was also down to the valued support of our sponsors.
Congratulations to everybody!"
SUZUKI Deutschland GMBH
Die Suzuki Motor Corporation mit Sitz im japanischen Hamamatsu ist der international führende Anbieter im Minicar-Segment und elftgrößter Automobilhersteller. Seit 1999 verzeichnet das in die Geschäftsbereiche Automobile, Motorräder und Marine gegliederte Unternehmen kontinuierlich Produktions-, Absatz- und Umsatzrekorde. Der Konzern, für den 50.241 Mitarbeiter tätig sind, vertreibt seine Produkte in 193 Ländern. Im Geschäftsjahr 2007/08 lag der Umsatz bei 21,5 Mrd. Euro (3.502 Mrd. Yen) und damit 10,7 Prozent über dem Vorjahresergebnis. Die weltweiten Verkäufe umfassten unter anderem 2,4 Mio. Autos und 3,3 Mio. Motorräder. Suzuki unterhält 35 Hauptproduktions-stätten in 23 Ländern und Regionen.

Mit seinem "Way of Life!" steht Suzuki weltweit für den Kernwert Begeisterung: Die Begeisterung von Menschen, für die Mobilität mehr bedeutet als nur von A nach B zu gelangen. Ergänzt wird dieser durch die vier zusätzlichen Markenwerte Bodenständigkeit, Wertigkeit, Sportlichkeit und Teamgeist. Alle fünf Werte manifestieren sich unter anderem in innovativen, auf die Kundenbedürfnisse zugeschnittenen Produkten, einer glorreichen Motorsporthistorie, einem einzigartigen Rallye-Engagement und überzeugenden Kernkom-petenzen unter anderem in den Bereichen Off-Road und Allrad, basierend auf einer fast 100-jährigen Unternehmensgeschichte.

Die Suzuki International Europe GmbH steuert vom hessischen Bensheim aus die bundesweiten Aktivitäten der drei Geschäftsbereiche. Mit 342 Mitarbeitern erzielte die Gesellschaft im Jahr 2007 einen Umsatz in Höhe von 819,9 Mio. Euro. Suzuki zählt in Deutschland, dem härtesten Pkw-Markt der Welt, zu den wachstumsstärksten Automobil-anbietern. Im Jahr 2007 wurden 36.374 Fahrzeuge zugelassen - knapp 13 Prozent mehr als im Vorjahr. In Zukunft sollen es 50.000 Autos sein.

Press releases you might also be interested in
Weitere Informationen zum Thema "Fahrzeugbau / Automotive":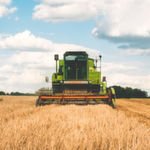 Digitale Plattformen in der Landwirtschaft
Im Rah­men ei­ner Stu­die hat sich die PA Con­sul­ting Group mit dem Stand der Di­gi­ta­li­sie­rung im Agrar­sek­tor be­fasst. Dem­nach sind vor al­lem Tech­ni­ken zur Pro­duk­ti­vi­täts­s­tei­ge­rung durch Da­ten­er­fas­sung und in­tel­li­gen­te Al­go­rith­men ge­fragt.
Weiterlesen