Sun Microsystems Announces Suite Of Professional Services For Three Phases Of Datacenter Management: Strategy, Design And Build
Sun Consultants Align IT and Facilities Stakeholders To Develop Flexible and Cost-Efficient Datacenters
SANTA CLARA, CALIF.

, (PresseBox) -
Sun Microsystems, Inc. (NASDAQ: JAVA) today announced a comprehensive suite of professional services intended to help customers strategize, design and build datacenters optimized for energy, space, and cost efficiency. Continuing Sun's broad eco leadership, Sun consultants can now retrofit existing datacenters to meet minimum power and efficiency needs, or develop new modular datacenter design concepts that can maximize space utilization, increase power and minimize operating costs, based on customers' specific business needs. To learn more about Sun's full suite of datacenter strategy, design and build professional services, please visit: www.sun.com/DatacenterDesign/

Customers today are increasingly rethinking their enterprise datacenter strategy due to increasing demands and limitations around energy, space and cost. Analysts are now saying that IT infrastructure power usage will soon cost more than the hardware itself, and enterprise datacenters are running out of space and power while cooling and energy costs are rising. More than ever, enterprises need to plan and build datacenters that will accommodate these and future IT needs.

"Sun has been driving datacenter innovation for more than 25 years with industry-leading technologies like the Solaris 10 Operating System, Java technology and energy-efficient CoolThreads processors. Combining our innovation with professional services expertise, we can partner with customers to help them not only decrease costs in their datacenter operations but also embrace emerging technologies, like virtualization and high-density computing," says Adolfo Hernandez, Senior Vice President, Global Services.

Sun's expanded service offerings focus on providing customers with expert consulting across three key areas: Datacenter Strategy, Design and Build. Sun's global practice has the expertise to help key stakeholders such as CFO's, CIO's and Corporate Real Estate Officers realize significant benefits, including consolidation of datacenter space to free up valuable real estate, improvement of datacenters' energy efficiency and reduction of operating costs while improving service levels and embracing a Green IT strategy.

Datacenter Strategy Consulting

Sun's Datacenter Strategy Consulting will match business and IT requirements with the number and tier level of physical datacenters. Sun's expert consultants can assess all components of the customer's IT eco system, and can help customers connect the dots between their business continuity planning, datacenter facility strategy and IT architecture, resulting in a more secure position for their business. Depending on the customer's specific business needs, Sun consultants can recommend optimization of an existing datacenter, deployment of a Sun Modular Datacenter, or building a new facility to meet efficiency and power requirements. Datacenter Strategy Consulting addresses all components of an IT eco-system, including real estate, facilities, hardware, software, network, and security. Modeling and simulation provides the ROI justification for various scenarios under consideration.

Datacenter Design

Sun's unique datacenter design approach combines the best in mechanical and electrical experience with IT infrastructure design and management experience to help customers bridge IT and building infrastructure requirements. Sun subscribes to the concept of a high density "pod" which utilizes the methodology for modular datacenter design. It creates a standard that can be used to speed the process of building new, efficient, and up-to-date environments. Sun partners with the leading providers of infrastructure to complete the solution. APC, a global leader in integrated critical power and cooling services, worked with Sun to design a portion of Sun's newest energy efficient datacenter in Santa Clara, CA.

By utilizing best practices in datacenter design and hardware consolidation, Sun was able to cut its utility bill by over 60% and earn over USD 1.2M in rebates, and reduce datacenter real estate by 90%. Sun and APC are now using their combined expertise of infrastructure design services and innovative cooling solutions to help customers reduce their datacenter cost and environmental impact.

"Modern datacenters are facing enormous challenges in the areas of high density, power and cooling, and energy efficiency," says John DiPippo, senior vice president, Data Center Solutions, Services, and Software, APC. "The Sun Microsystems datacenter in Santa Clara is an ideal example of the kind of next-generation architecture that can easily be deployed to support high density computing needs while reducing overall operating expenses and improving efficiencies. Based on our success in supporting Sun's Santa Clara data center facility, we are pleased to continue working with Sun to offer data center professional services which support a new standard of operational excellence for Sun's customers."

Datacenter Build

Sun consultants can manage the entire build-out project for customers. This includes selection and management of real estate and property acquisition partners, construction oversite that leverages local construction partners, and data center implementation services which includes IT equipment installation, configuration and readiness services. A final element of this service is the recommendation for interim solutions while the datacenter is being built, including leasing of a Sun Modular Datacenter or Sun-provided hosting services.

Sun consultants can also take it one step further by providing virtualization technology. Based on the customer's specific goals, Sun can optimize IT infrastructure even more with its Sun xVM virtualization software, Solaris 10 Containers, or other leading virtualization software, resulting in a greater impact on system utilization, reduced power, energy and cooling costs and simplifying datacenter manageability. In addition, Sun can virtualize the desktop to the datacenter.

Please visit Sun's Innovation Insider show on BlogTalk Radio, to hear Sun's Bob Chiras give an in-depth Q&A on the Datacenter Efficency portfolio as well as how customers will benefit: http://www.blogtalkradio.com/stations/sunradio/InnovationInsider/2008/10/21/Sun-Announces-Datacenter-Efficiency-Services
Sun Microsystems GmbH
Sun Microsystems develops the technologies that power the global marketplace. Guided by a singular vision -- "The Network is the Computer" -- Sun drives network participation through shared innovation, community development and open source leadership. Sun can be found in more than 100 countries and on the Web at http://sun.com.

Sun, Sun Microsystems, the Sun Logo, Java, Solaris, CoolThreads and The Network Is The Computer are trademarks or registered trademarks of Sun Microsystems, Inc. or its subsidiaries, in the United States and other countries.


Press releases you might also be interested in
Weitere Informationen zum Thema "Software":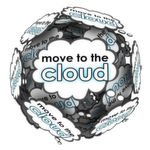 Unternehmen droht der Cloud-Lock-in
Lock-in-Ef­fek­te wirk­ten lan­ge als zen­tra­le Kos­ten­t­rei­ber und In­no­va­ti­ons­b­rem­sen in der IT. Im Cloud-Zei­tal­ter dro­hen vie­le Un­ter­neh­men er­neut in die­se Fal­le zu tap­pen, warnt Ro­man Gruhn, Di­rec­tor of In­for­ma­ti­on St­ra­te­gy von Mon­goDB.
Weiterlesen