Sun Makes Digital Archiving Free, Open With Code Donation of Fixed Content Object Storage System
Donation of Source Code for Industry-Leading Sun StorageTek 5800 System Powered by the Solaris 10 OS Creates New Communities to Address Digital Archive, Preservation Challenges
SANTA CLARA, CA

, (PresseBox) -
Sun Microsystems, Inc. (NASDAQ: JAVA) today announced it has donated the source code for the Sun StorageTek 5800 System, the world's first integrated digital archive storage system that is powered by the Solaris Operating System (OS) and built using open source software. Developers can freely download the Sun StorageTek 5800 binary code that runs on virtually any x86 system for free at http://www.opensolaris.org/os/project/honeycomb

The latest effort in Sun's commitment to open source and open storage solutions, the Sun StorageTek 5800 (previously known as "Project Honeycomb") code has been donated to the OpenSolaris storage and Java.net communities. In addition, it has been submitted to the Storage Networking Industry Association (SNIA) and is under consideration. The Fedora Commons open source group will both contribute its software into OpenSolaris and Java.net and use the Sun StorageTek 5800 source code for its development efforts.

Sun StorageTek 5800 Open Edition can be downloaded for free, allowing developers to experience the simplicity of storing and retrieving fixed content data and metadata efficiently. The purchase of the StorageTek 5800 System provides greater enhanced RAS (reliability, availability,serviceability) and includes extreme data protection against data corruption and data loss.

The increasing need to digitize and preserve business images, records, consumer- and corporate-created digital content, e-science work and high-performance computing (HPC) data for hundreds of years is making file-based data and the management of file-based storage assets a serious challenge. The release of the highly resilient, easy-to-manage Sun StorageTek 5800 source code is a viable choice versus closed, proprietary offerings that are expensive and leave customers vulnerable to vendor lock-in.

"The popular Sun StorageTek 5800 'Honeycomb' system has revolutionized the economics of storing, managing and archiving fixed content data," said Graham Lovell, senior director, storage servers and appliances, Sun Microsystems, Inc. "Sun now makes fixed content object storage free and open - We've donated the source code for this next-generation technology to help create communities that will more easily find answers to fixed-content data storage issues and save customers money over closed, proprietary technologies."

The StorageTek 5800 open source has been offered to three core communities: SNIA for use with standards developments around the exciting new XAM object access standard (still under review), the rapidly growing OpenSolaris storage community, and the Java.net community. One popular open source group, the Fedora Commons, will add their software into the Java,net and OpenSolaris communities and, at the same time, use the newly available source code from the StorageTek 5800 in its own product development. In addition, leading library technology solutions company VTLS (www.vtls.com) has ported its VITAL application to the Sun StorageTek 5800, which is based on Solaris 10 OS or Linux and the Fedora open repository framework.

"Data is our most important asset and we are creating exponentially greater amounts of data each year that must be archived, managed and protected," said Susan Stein, Federated Services Manager, The Alberta Library, Alberta Canada. "We use the Sun StorageTek 5800 system to manage our fixed content object storage - the release of its source code and creation of new digital archiving communities drives better economics and enables us to solve data preservation challenges quicker and more efficiently."

For more information on the StorageTek 5800 system, please visit http://www.sun.com/storagetek/disk_systems/enterprise/5800/index.xml.
Sun Microsystems GmbH
Sun Microsystems develops the technologies that power the global marketplace. Guided by a singular vision - "The Network is the Computer" - Sun drives network participation through shared innovation, community development and open source leadership. Sun can be found in more than 100 countries and on the Web at http://sun.com.

Sun, Sun Microsystems, the Sun Logo, Solaris, Sun Fire, Solaris ZFS, , OpenSolaris, and The Network Is The Computer are trademarks or registered trademarks of Sun Microsystems, Inc. or its subsidiaries in the United States and other countries.
Press releases you might also be interested in
Weitere Informationen zum Thema "Software":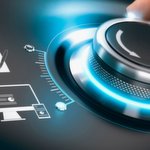 Diese ERP- und CRM-Trends bewegen den Mittelstand 2018
Was in vie­len US-Kon­zer­nen und DAX-Un­ter­neh­men längst zum Stan­dard ge­hört, ist im Jahr 2018 auch zu­neh­mend The­ma bei deut­schen Mit­tel­ständ­lern. So öff­nen sich klei­ne und mit­tel­stän­di­sche Un­ter­neh­men (KMU) im­mer mehr der Hy­brid Cloud und Soft­wa­re-as-a-Ser­vices (SaaS).
Weiterlesen