Sun Introduces The Industry's First Carrier-Grade, 64-Thread Rackmount Server
Sun Netra T5220 Server with the UltraSPARC T2 Processor Delivers 64 Virtual Systems in a 2U Server
Barcelona,Spain

, (PresseBox) -
Sun Microsystems, Inc. (NASDAQ: JAVA) today introduced the Sun Netra T5220 server, the industry's first carrier-grade, 64-thread rackmount server. The Sun Netra T5220 server is the industry's only Network Equipment Building Standard (NEBS) Level 3 Certified Rack Server based on the UltraSPARC T2 processor. Powered by the Solaris 10 Operating System (OS), the most secure carrier-grade OS for the telecommunications industry, it delivers multithreaded world-record performance in a space-efficient, 20-inch-deep package.

Also at Mobile World Congress:

- In its booth at the show (#2C12, Hall 2), Sun is demonstrating future Netra rackmount and blade servers that will be powered by Quad-Core Intel Xeon processors, delivering on its commitment to offer an entire line of carrier-grade telco servers based on energy-efficient Intel Xeon processor technology.

- Sun announced that Bridgewater Systems and OpenClovis have joined the Sun Unified Network Platform (SUN-P) partner eco-system. SUN-P is an OEM solution set that enables radical consolidation of the network, significantly lowering the cost of wireless deployments such as WiMAX or Long Term Evolution (LTE). To see an interactive ROI tool showing the benefits of SUN-P in the development for WiMAX and LTE networks,please visit: http://sun.com/wimax.

"The Sun Netra T5220 server is yet another example of Sun's innovative systems design. Take a look at the market today, and no one else is offering 64 virtual servers in a single 2U box," said Mark Butler, Netra systems product line director, Sun Microsystems. "We're also extremely excited about the Intel Xeon-based Netra servers we are demonstrating at the show. When these servers are available next quarter, Sun will have the broadest line-up of telco servers in the industry, giving customers a choice of every major processor architecture and operating system in both ATCA blade and carrier-grade rackmount versions."

As the first carrier-grade, 64-thread rackmount server in the market, the Sun Netra T5220 server is an ideal platform for virtualization and consolidation, offering 64 virtual systems in a 2U, 20-inch-deep form factor. Other features include:

- Integrated no-cost virtualization technologies with a choice of Solaris Containers and Sun Logical Domains (LDoms)
- Integrated on-chip cryptographic acceleration and 10 Gigabit Ethernet computing
- Expandability and I/O performance from six PCI slots and four Ethernet interfaces
- Enhanced system uptime with high on-chip RAS, redundant power supplies, hot-pluggable disk drives and support for hardware RAID

Customers, ISVs and Partners Demonstrate Support for the Sun Netra T5220 Server and SUN-P Partner Ecosystem

"Alcatel-Lucent has been validating the Sun Netra T5220 server in our laboratory for several weeks now," said Alain Barlier, OAM Senior Architect, Alcatel-Lucent. "While we are still in the platform verification phase, the Netra T5220 server based on the advanced technology of the UltraSPARC T2 CMT processor and PCI Express I/O has exceeded our performance expectations."

AppGate Network Security and Zeus Technology have both signed on to develop applications for the Sun Netra T5220 server. For more information on customer and ISV support of the Sun Netra T5220 server, please visit: http://www.sun.com/netra/t5220/perspectives.xml

Bridgewater Systems has recently joined the SUN-P partner ecosystem. For more information about SUN-P partners, please visit: http://www.sun.com/servers/netra/wimax/offerings.jsp

"As part of the Sun Unified Network Platform partner ecosystem, Bridgewater Systems offers proven carrier-grade policy management solutions for mixed-network deployments," said Tyler Nelson, Vice President, Business Development and Marketing, Bridgewater Systems. "Because these solutions provide simultaneous support across all networks - WiMAX, LTE, 3G and wireline - using a common policy management infrastructure and subscriber repository, Service Providers can accelerate time to market for new services. The combination of Bridgewater Systems software with SUN-P, based on Sun's latest UltraSPARC T2-based carrier-grade Netra ATCA and rackmount servers, offers a powerful and scalable platform for WiMAX/LTE networks."

Availability and Pricing

The Sun Netra T5220 server powered by UltraSPARC T2 processors is available now with entry-level pricing starting at $14,995. For more information on the Sun Netra T5220 server, please visit: http://www.sun.com/netra/t5220

The Sun Netra T5220 server is part of a complete carrier-grade solution from Sun. For more information on NEBS-certified storage, including the Sun StorageTek 2510 array, Sun StorageTek 2530 array, Sun StorageTek 2540 array and Sun StorageTek 6140 array, please visit: http://www.sun.com/storage. For more information on Sun's virtualization offerings, please visit: http://www.sun.com/datacenter/consolidation/index.jsp. For more information on Sun's services, please visit: http://www.sun.com/services
Sun Microsystems GmbH
Sun Microsystems develops the technologies that power the global marketplace. Guided by a singular vision - "The Network is the Computer" - Sun drives network participation through shared innovation, community development and open source leadership. Sun can be found in more than 100 countries and on the Web at http://sun.com.

Sun, Sun Microsystems, the Sun Logo, Solaris, Sun Fire, Solaris ZFS, , OpenSolaris, and The Network Is The Computer are trademarks or registered trademarks of Sun Microsystems, Inc. or its subsidiaries in the United States and other countries.
Press releases you might also be interested in
Weitere Informationen zum Thema "Hardware":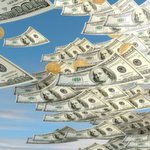 Die IT-Ausgaben steigen weiter
Gart­ner schätzt, dass die welt­wei­ten IT-Aus­ga­ben in die­sem Jahr auf 3,683 Bil­lio­nen Dol­lar an­s­tei­gen wer­den. Al­lei­ne für Kom­mu­ni­ka­ti­ons­ser­vices sol­len fast 1,4 Mil­li­ar­den Dol­lar aus­ge­ge­ben wer­den.
Weiterlesen