SuperJet International is the Award Winner of the Global Transport Finance (GTF) 2014
Moscow

, (PresseBox) -
On December 8, 2014 SuperJet International (SJI) - joint venture between Finmeccanica-Alenia Aermacchi and Sukhoi Holding - received a special award from the Global Transport Finance in recognition of the most innovative financing transaction and the best contribution to the aviation transport finance industry in 2014.

SuperJet International was awarded on the occasion of the prestigious GTF Annual Award at the historic Merchant Taylors' Hall in London.

Namely, the SJI transaction was recognised as the "Aircraft Debt Deal of the Year for Latin America" and the Company was also awarded as the "Aircraft Finance Innovator of the Year".

SuperJet International, with the collaboration of Sukhoi Civil Aircraft Company, developed a noteworthy financing package for the Sukhoi Superjet 100 aircraft (SSJ100) through a multilateral export credit guaranteed by Coface, SACE and EXIAR.

With the support of the Export Credit Agencies of three Countries - France, Italy and Russia - and the active cooperation with four banks - Natixis, Deutsch Bank, Intesa San Paolo and VEB - SuperJet International offered to its customer Interjet (Mexico) an outstanding long-term financing for the purchase of the SSJ100 aircraft.

The Mexican airline Interjet ordered 20 SSJ100 aircraft. Up to date eleven SSJ100 have been delivered and financed through this multilateral export credit.

"We are very proud of this outstanding recognition from Global Transport Finance - states Nazario Cauceglia, CEO of SuperJet International - it confirms that we are offering not only a super optimized 100-seat aircraft with advanced technology, but we are also capable to propose innovative and attractive financing solutions to our customers.

To date 40 Sukhoi Superjet 100 aircraft have been delivered. The entire fleet logged more than 68.000 flight hours worldwide, with excellent results in terms of dispatch reliability.

Sukhoi Superjet 100 (SSJ100):

The SSJ100 is a 100 seat regional jet designed, developed and built by Sukhoi Civil Aircraft Company (SCAC), in partnership with Alenia Aermacchi, a Finmeccanica Company. On May 19th 2008 SSJ100 successfully accomplished its first flight. The Sukhoi Superjet 100 cruises at a Maximum Operating Speed of Mach 0.81 and 40,000 feet. It takes off from a 1,731 meters runway in the basic range and 2,052 meters in the long range. The operating range for the basic version is 3,048 km and 4,578 km for the long range version. All models of the Sukhoi Superjet family are equipped with the same engine, two SaM 146 turbofans produced by PowerJet, a joint venture between Snecma and Saturn.Today the SSJ100 is certified by multiple National Aviation Authorities: European EASA, Russian IAC AR and Mexican, Laos and Indonesian Civil Aviation Authorities. In 2011 the first production SSJ100 entered into service.

SuperJet International (SJI):

SuperJet International, a joint venture between Alenia Aermacchi (51%) and Sukhoi Holding (49%), is in charge of marketing, sales, customization and delivery of the Sukhoi Superjet 100 jet in Europe, the Americas, Oceania, Africa and Japan. The Company is also responsible for the training and worldwide after-sales support. A SuperJet International branch is active in Moscow, together with a sales office in Washington, DC, USA.
Sukhoi Civil Aircraft (CJSC)
The Company's shareholders are Sukhoi Holding (a UAC Company) (75% - 1 share) and the Italian Alenia Aermacchi, a Finmeccanica Company, holding 25% + 1 share since April 7, 2009. Sukhoi Civil Aircraft was founded in 2000 to develop new regional aircraft projects and is in charge of the aircraft development and production. The company is also responsible for SSJ100 marketing, sales in Russia, the CIS, China, India, Middle East and Southeast Asia. Headquartered in Moscow. Sukhoi Civil Aircraft has a branch seated in Russian city of Komsomolsk-on-Amur. Sukhoi Superjet 100 is the main project of the Company.


Press releases you might also be interested in
Weitere Informationen zum Thema "Luft- / Raumfahrt":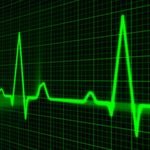 Digitalisierung pusht weltweiten Gesundheitsmarkt
Die Po­li­tik steht un­ter dem wach­sen­den Druck, die Ge­sund­heits­kos­ten zu sen­ken. Den­noch prog­nos­ti­ziert die Markt­for­schungs­ge­sell­schaft Frost & Sul­li­van der Ge­sund­heits­in­du­s­trie dank di­gi­ta­ler Tech­no­lo­gi­en wie Künst­li­che In­tel­li­genz (KI), In­ter­net der Din­ge (IoT), Big Da­ta Ana­lytics und Ro­bo­ter­tech­nik für das lau­fen­de Jahr ein Wachs­tum von rund 4,8 Pro­zent.
Weiterlesen