Aeroflot and SCAC Signed Agreement for Additional 20 SSJ100
Moscow

, (PresseBox) -
Aeroflot and Sukhoi Civil Aircraft Company (SCAC) have signed an agreement on delivery of 20 latest Russian-built aircraft Sukhoi Superjet 100 (SSJ100). The Letter of Intent was signed today by the Director General of Aeroflot Vitaliy Savelyev and SCAC Head of the Board of Directors Mikhail Pogosyan.

Aircraft will be purchased additionally to current firm contract for delivery of 30 aircraft of that type. Thus, by 2017 the fleet of the leading Russian airline would have 50 SSJ100 aircraft in total.

The majority of SSJ100 will be delivered in "Full" configuration with 87 passenger seats in a comfortable two-class configuration: there will be 12 seats in business and 75 seats in economy class.

The agreement marks the start of a totally new phase of cooperation between Aeroflot and United Aircraft Corporation (UAC), of which SCAC is a part. The two companies shall coordinate their long-term strategic development plans giving a powerful impetus to Russian aircraft industry development.

As of the beginning of 2015 Aeroflot operates 16 SSJ100 aircraft. Thanks to these aircraft Aeroflot has an opportunity to pursue one of the key paths in the strategy of creating a global network air company and reinforce the leadership on a national air transport market. SSJ100 aircraft are becoming an important part of Aeroflot fleet, which is the world's youngest fleet among the major air companies operating at least 100 aircraft.

Aeroflot:

Aeroflot is Russia's flagship carrier and one of the largest airline groups in Europe. In 2013, its 90th anniversary year, Aeroflot carried 20.9 million passengers (31.4 million passengers as Aeroflot Group including subsidiaries), a record for any Russian airline. A proud member of the SkyTeam global airline alliance, Aeroflot and its partners serve more than 1,000 destinations in 177 countries worldwide. Aeroflot operates the youngest fleet in the World (among the major airlines), numbering 150 Airbus, Boeing and Sukhoi airliners. Aeroflot is among the global leaders in aviation safety. The company's European Community Safety Assessment of Foreign Aircraft (SAFA) Index, which is the main globally recognized safety parameter, is comparable to global peers. The first Russian carrier to enter the IATA Operational Safety Audit (IOSA) register, renewing its registration for the fifth time in 2013, Aeroflot has successfully passed the IATA Safety Audit for Ground Operations (ISAGO) and is fully ISO 9001:2008, ISO 14001:2004 compliant. In 2014 Aeroflot was named by SKYTRAX as the Best Airline in Eastern Europe for the third time
Sukhoi Civil Aircraft (CJSC)
The Company's shareholders are Sukhoi Holding (a UAC Company) (75% – 1 share) and the Italian Alenia Aermacchi, a Finmeccanica Company, holding 25% + 1 share since April 7, 2009. Sukhoi Civil Aircraft was founded in 2000 to develop new regional aircraft projects and is in charge of the aircraft development, certification and production. The company is also responsible for SSJ100 marketing, sales in Russia, the CIS, China, India, Middle East and Southeast Asia. Headquartered in Moscow. Sukhoi Civil Aircraft has a branch seated in Russian city of Komsomolsk-on-Amur. Sukhoi Superjet 100 is the main project of the Company.

Sukhoi Superjet 100 (SSJ100):

The SSJ100 is a 100 seat regional jet designed, developed and built by Sukhoi Civil Aircraft Company (SCAC), in partnership with Alenia Aermacchi, a Finmeccanica Company. On May 19th 2008 SSJ100 successfully accomplished its first flight. The Sukhoi Superjet 100 cruises at a Maximum Operating Speed of Mach 0.81 and 40,000 feet. It takes off from a 1,731 meters runway in the basic range and 2,052 meters in the long range. The operating range for the basic version is 3,048 km and 4,578 km for the long range version. All models of the Sukhoi Superjet 100 are equipped with the same engine, two SaM 146 turbofans produced by PowerJet, a joint venture between Snecma and Saturn. Today the SSJ100 is certified by multiple National Aviation Authorities: EASA, IAC AR and Mexican, Laos and Indonesian Civil Aviation Authorities. In 2011 the first production SSJ100 entered into service.


Press releases you might also be interested in
Weitere Informationen zum Thema "Luft- / Raumfahrt":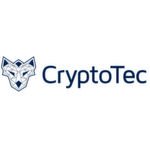 Cryptotec überwacht Lieferkette in Echtzeit
Über neue GSM-Sen­so­ren und Block­chain-Tech­no­lo­gie er­mög­licht Cryp­to­tec die Über­wa­chung von Pro­duk­ten wäh­rend der ge­sam­ten Lie­fer­ket­te. Die In­for­ma­tio­nen im Track-&-Tra­ce-Sys­tem wer­den da­bei in Echt­zeit über­tra­gen.
Weiterlesen