The press service for journalists and influencers in the technological sector
Süss MicroTec AG

BoxId: 104758 – SÜSS MicroTec Q1 results 2007
Press release BoxID: 104758 (Süss MicroTec AG)
Süss MicroTec AG
Schleissheimer Str. 90
85748 Garching b. München
http://www.suss.com
Contact person
Anneliese Herzog
+49 (89) 32007-110
Recommend SÜSS MicroTec Q1 results 2007 press release
QrCode
What its a QR code?
Three steps: Scanning of a QR code: Find your way to a press release without typing. Use the QR code on the print version of a press release to get redirected to the corresponding page on PresseBox.
How does scanning a QR code work? Just follow these simple steps.
Everything you need is an internet-enabled mobile phone or smartphone with a built-in camera and a QR code reading software.
QR stands for Quick Response - with one step you can quickly reach a website. QR codes work like bar codes, which you can find on your milk carton, for example. A software decrypts the QR code and directs you to a web page - so you do not even need to know the web address to reach it.
Download and print your digital press kit now
Please send the following information to my email address:
*) Please confirm your email address to get daily information about new releases with PresseMail.
SÜSS MicroTec Q1 results 2007
Süss MicroTec AG
SÜSS MicroTec ist einer der weltweit führenden Hersteller von Fertigungs- und Prüfsystemen für die Halbleiterindustrie. SÜSS MicroTec behauptet seine Marktführerschaft mit über 7.000 weltweit installierten Systemen. Die Produktpalette von SÜSS MicroTec umfasst Beschichtungs- /Entwicklungssysteme (Coater/Developer), 1x Full-Field-Lithographiesysteme (1xFFL), Substrat Bonder, Device Bonder und Probe Systeme. SÜSS MicroTec mit Hauptsitz in München produziert an 5 internationalen Standorten und unterstützt Kunden mit Vertriebs- und Servicezentren in Nordamerika, Europa, Asien und Japan. Weitere Informationen zu SÜSS MicroTec finden Sie unter www.suss.com.
You may also be interested in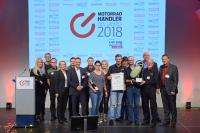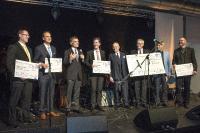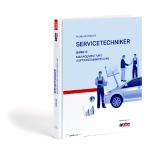 Company address
Süss MicroTec AG

Schleissheimer Str. 90

D

-

85748

Garching b. München