Innov-X Systems, Inc. and Steinert Cooperate to Advance Meatball Extraction Technology
Woburn, MA

, (PresseBox) -
Innov-X Systems and Steinert have entered into an OEM agreement to market a new high speed, xray fluorescencebased (XRF) sorting system that will effectively identify and remove copper containing material, such as "meatballs", from ferrous scrap. This new technology will be a welcome solution for metal recyclers worldwide who have long been challenged by copper contaminants in steel scrap product.

The new sorting system will feature Innov-X?s unique and proven X-Stream technology - a high speed Xray Fluorescence (XRF) sensor unit capable of elemental analysis in millisecond time scales, engineered into an industrial grade full system that has been the hallmark of other Steinert sorting systems. The partnership will result in the world?s first and only industrial grade system that sorts metals on the basis of chemical composition to identify and extract specific contaminants. Besides offering a solution for copper meatballs, Steinert will be in the exclusive position to produce and offer the worldwide market a system marketed to a multitude of nonferrous metal recycling applications.

Under the agreement, Steinert will not only manufacture the equipment, but will also provide sales and marketing support for the new metal sorter. "This is exciting news for the metal recycling industry," says Don Sackett, CEO of Innov-X Systems. "Our XRF expertise combined with Steinert?s extensive experience in metal sorting, material handling and diversion (sorting) allows us to bring this much needed technology to market in a timeframe that we could not achieve on our own."

Franz Heiringhoff, CEO of Steinert Group, says, "We are excited with the opportunity to work with Innov-X. This cooperation represents an effective solution to the problem of copper in ferrous scrap and will be the answer to current and new market demands not only in metal scrap recycling, but also in areas like plastic and wood recycling in the near future. The new sorting system will truly take metal sorting to the next level and will show big advantages to a huge range of customers. Our sales organizations worldwide are excited to start offering the new system."

Innov-X Systems is a worldleading innovator of portable XRF technology, offering handheld, mobile laboratory, and high volume inline systems for a wide variety of industries. The commercialization of the "meatball" and nonferrous applications follows the successful commercialization of systems for glass recycling, designed to automatically sense and remove glass ceramic and leaded glass using XRF technology.

Implementing an outstanding technology like XRF into the Steinert product line is the logical next step towards the future of recycling and Steinert is ready to supply a reliable solution for the industry.

About Innov-X Systems, Inc.

Innov-X Systems, founded in 2001, is a global leader in rapid, onsite XRF measurements. Innov-X extends the reach of XRF, providing realtime, nondestructive analysis where the answer is needed the most. This full suite of onsite XRF products from Innov-X provides high performance elemental analysis for Mg thru U, ppm to 100%. Innov-X Systems has the breadth of XRF experience and range of product offerings to provide fieldhardened, high global service organization with worldwide operations, sales, and service. Headquartered in the U.S. with R&D and manufacturing facilities, they have offices in Europe and Asia. In addition, sales and service (including installation & training) is available in over 100 countries.
Steinert Elektromagnetbau GmbH
Founded in 1889, Steinert has long been recognized as the leader in magnetic separation technology. Over the last decade, Steinert has also become a leader in sensor sorting applications. Steinert provides electromagnetic drums, eddy current separators, and sorting systems based on induction, X-Ray, and near infrared. Today, Steinert is the only full range industry supplier based on product range, expertise, and customer service. Steinert provides fullservice sales, support, and service across the globe. With Headquarters in Cologne, Germany Steinert has offices in the United States, Brazil, Australia, and Japan.
Press releases you might also be interested in
Weitere Informationen zum Thema "Maschinenbau":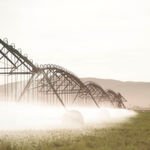 Ericsson startet Kollaborations- und Entwicklungsplattform
Der Kom­mu­ni­ka­ti­ons­spe­zia­list Erics­son hat sei­nen IoT Ac­ce­le­ra­tor Mar­ket­place er­öff­net. Die Platt­form soll An­bie­tern von mo­bil­funk­ba­sier­ten IoT-An­wen­dun­gen den Markt­zu­gang er­leich­tern und den Weg für die 5G-Tech­no­lo­gie eb­nen.
Weiterlesen