SpiroTop and SpiroVent Solar AutoClose
Helmond

, (PresseBox) -
Spirotech being the Market and Innovation-leader for Air and dirt separation has developed a new Product specifically for the Solar market.

In any Solar system there will always be a certain amount of air, whether as a result of installation or maintenance activities or due to diffusion.

So far, designers of Solar systems where not able to solve this problem in a proper and effective way. In the best deaeration spot being immediately after the solar panel the heat transfer medium whether Glycol or water may reach and even exceed boiling point resulting in steam generation. Since up to now no distinction could be made by the deaeration system between air and steam this could lead boiling dry of the system through the deaerator if mounted on the highest spot. On its turn this would cause the system to stop and could even cause damage to the entire system. As an alternative, deaerators mounted near the storage tank would be less risky with respect to steam but will not deaerate a lot since air will gather at the highest and hottest spot. Ultimately at this spot in or near the Solar panel, these air pockets may block the system completely leading to partial or false stagnation.

Spirotech has solved this problem thru a patented innovation. By a built in bi-metal mechanism in a standard solar Air Vent the dearation valve that is part of the deaeration unit will be close as soon as boiling temperature is reached. The venting of steam in stead of air will not be possible anymore.

As soon as the heat transfer medium has cooled down the closing mechanism will open again and if present air can be vented again. As from now on, deaerators can be mounted on the best possible spot, at the highest and hottest spot in the system.

The Spirotech Autoclose mechanism is available on both automatic air vents and deaerators up to a maximum temperature of 180ºC and a pressure of 10 bar.
Press releases you might also be interested in
Weitere Informationen zum Thema "Energie- / Umwelttechnik":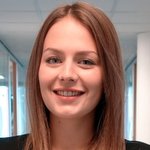 So steigert Predictive Maintenance die Produktivität
Die Pro­duk­ti­ons­hal­len von Groß­un­ter­neh­men sind nicht sel­ten mit An­la­gen und Ma­schi­nen im Wert von meh­re­ren Mil­lio­nen Eu­ro ge­füllt – In­ves­ti­tio­nen, die durch­aus als st­ra­te­gi­sche Er­folgs­fak­to­ren zäh­len. Da­mit sich die­se im vol­lem Um­fang aus­zah­len, ist es ent­schei­dend, Still­stand­zei­ten zu ver­mei­den, denn nur ei­ne ar­bei­ten­de An­la­ge ist pro­duk­tiv. Um dies zu ge­währ­leis­ten ge­winnt Pre­dic­ti­ve Main­tenan­ce, die vor­aus­schau­en­de War­tung, im­mer wei­ter an Be­deu­tung.
Weiterlesen