Overland Storage's SnapServer NAS Solution Granted Preferred Certification Status by Biotest Pharmaceuticals
International pharmaceutical company's purchase of Snap family, and certification demonstrates Sphere 3D subsidiary's leadership in network attached storage market
San Jose, Calif.

, (PresseBox) -
Sphere 3D Corp. (NASDAQ: ANY), a containerization, virtualization and data management solutions provider, today announced that its subsidiary, Overland Storage has reached the highest level of preferred vendor status for its SnapServer® NAS product suite with a large international pharmaceutical company, Biotest Pharmaceuticals.

Established in 2007, Biotest Pharmaceuticals owns and manages plasmapheresis centers across the United States and operates a state-of-the-art manufacturing facility in Boca Raton, Florida. The company is a subsidiary of Biotest AG which employs approximately 2,100 people worldwide. Its scientists collaborate globally on plasma research and other academic programs, often managing large amounts of data that require secure and flexible storage solutions. SnapServer includes SnapECR™, an encrypted replication feature which allows information to be shared securely amongst all Biotest's pharmaceutical sites.

With more than 300,000 SnapServer NAS storage units shipped along with the award-winning GuardianOS® operating system, SnapServer continues to grain trust for protecting and managing critical information. Moreover, seamless integration with SnapCLOUD™, the company's virtual enterprise NAS platform available in the Azure Marketplace, enables rapid solution deployment for organizations in a secure, fast and easy way which utilizes a comprehensive hybrid cloud storage infrastructure with centralized management.

Sibrina Shafique, Sphere 3D's senior director, product management and marketing commented, "Significant transformations in the pharmaceutical industry have led to exponential growth in research data, which at most times is generated in geographically-distributed locations. SnapServer, a widely deployed data storage solution with operational simplicity, offers high reliability and seamless growth. In a geographically distributed storage deployment, the built-in array of replication tools makes it easy to move the data around and the SnapStorage Manager™ enables centralized management. We believe our SnapCLOUD™, SnapSync ™ and SnapServer product family is a game changer for the storage industry and puts us in a unique position to be a single source for a complete private and hybrid cloud experience."

Biotest completed a thorough and diligent examination of many companies and selected Sphere3D's Overland Storage subsidiary as its partner of choice to meet its global storage and solution requirements. Sphere 3D's workflow enhancement provides Biotest with the means to access and store its research safely while accessing and moving collaborative information around the world with other medical professionals and staff. The turnkey SnapServer NAS and SnapCLOUD products enable Biotest to effectively work with its thousands of employees and colleagues worldwide and increase productivity.

About Biotest Pharmaceuticals Corporation

Biotest Pharmaceuticals is a wholly-owned subsidiary of Biotest AG, a German global provider of plasma products. The Company researches, develops and manufactures biotherapeutic plasma protein products, with a specialization in immunology and hematology and is a leader in the collection of source plasma.

Biotest Pharmaceuticals' team of over 900 employees is part of Biotest AG's global workforce of nearly 2,100 associates worldwide. To learn more about Biotest Pharmaceuticals, its Plasma Centers and the difference it makes in the lives of patients and the healthcare community, please visit www.biotestpharma.com and www.biotestplasma.com.
Sphere 3D
Sphere 3D Corp. (NASDAQ: ANY) delivers industry renowned data management, and desktop and application virtualization solutions via hybrid Cloud, Cloud and on-premise implementations through its global reseller network. Sphere 3D, along with its wholly-owned subsidiaries Overland Storage and Tandberg Data, has a strong portfolio of brands including Glassware 2.0™, SnapCLOUD™, SnapScale®, SnapServer®, SnapSync ™, NEO®, RDX® and V3®. For more information, visit www.sphere3d.com. Follow us on Twitter @Sphere3D, @overlandstorage, and @tandbergdata.
Press releases you might also be interested in
Weitere Informationen zum Thema "Software":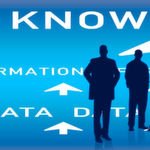 Was ist JSON?
Bei JSON (Ja­va­Script Ob­ject No­ta­ti­on) han­delt es sich um ein Text­for­mat zum Aus­tausch von Da­ten. Es ist ein­fach zu er­ler­nen und zu le­sen. JSON ba­siert auf der Ja­va­Script-Spra­che. Das For­mat kon­kur­riert beim Aus­tausch struk­tu­rier­ter Da­ten mit XML, be­sitzt aber we­sent­lich we­ni­ger Mög­lich­kei­ten.
Weiterlesen