solarhybrid receives two large orders for utility scale solar power projects in Germany with a combined capacity of 38 MW
Brilon

, (PresseBox) -
.
- Solar power plants Werneuchen and Allstedt I will be grid connected still in 2011
- capacity each will be approximately 19 MW
- turnover from the projects will be EUR 72.5 million, realized in 2011
- forecast for fiscal year raised to more than EUR 400 million turnover
- Germany to remain important market for 2012

solarhybrid AG (ISIN: DE000A0LR456), a specialist developer and EPC contractor for large photovoltaic power plants received two contracts for the construction of large scale solar power plants Werneuchen and Allstedt I in Germany. Both power plants will still be grid connected in 2011 along with all other projects which are under construction currently. The company's turnover will grow to above EUR 400 million in the current fiscal year with EBIT of at least EUR 15 million. For 2012 Germany is likely to remain an important market for solarhybrid since a number of projects are already in planning.

The Werneuchen solar power plant on a retired military airfield has almost been completed entirely and will be grid connected in October. Its capacity is 18.9 MW, turnover is EUR 36 million. The project has been scouted, developed, structured and financed by solarhybrid and then build using the groups strong financial capability before it has been sold to an investor. Now the project has been sold to 'Deutscher Solarfonds Stabilität 2010 GmbH & Co. KG', a fund managed by Altira AG. Solarhybrids partners Enerparc, Conecon, Suntech, SMA and Mounting Systems were key-suppliers to the project.

The solar power plant Allstedt I will also be constructed on a retired military airfield in Germany. Breaking ground was on October 4, 2011. The projects total capacity is 19.2 MW, turnover is EUR 36.5 million. The project has been acquired at an advanced stage of development from the previous land owner and brought to construction status. The Altira AG managed 'Deutscher Solarfonds Stabilität 2010 GmbH & Co. KG' acted as investor to the project as well. The contract is expected to become unconditional mid October. The denoted key-suppliers which have been contributing to the project Werneuchen were contributing to Allstedt I as well, only modules were supplied by JA Solar. solarhybrid plans to expand the facility in 2012 significantly.

Including the above projects, this year solarhybrid already connected 69.5 MW to the grid and 149 MW are in construction. Until the end of the year solarhybrid expects to have completed 218.5 MW of solar power projects.
solarhybrid AG
solarhybrid AG is project developer and general contractor for turn-key photovoltaic power projects at utility scale. The company offers the following services:

- Project development and co-development
- Financing and structuring
- Sale to investors - Engineering, procurement, and construction services (EPC contracting)
- Operation and Maintenance (O&M)

solarhybrid capital management 100% subsidiary of solarhybrid AG arranges project finance, investment structures and sales. A track record of more than 267 MWp of projects under construction or in operation confirm solarhybrid's technical, organizational, and financial expertise. Projects in excess of 123 MWp capacity will be contracted shortly. The offices of solarhybrid in Germany are in Brilon, Hamburg, Frankfurt, international offices are in Italy, Middle East, and US. The shares of solarhybrid are traded in the open market at Frankfurt stock exchange. Further information on solarhybrid AG can be obtained on the internet at www.solarhybrid.ag.
Press releases you might also be interested in
Weitere Informationen zum Thema "Energie- / Umwelttechnik":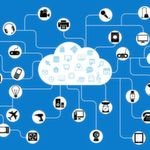 Investitionen in IoT-Sicherheit steigen rasant
Laut den Prog­no­sen der Markt­for­scher von Gart­ner stei­gen die welt­wei­ten Aus­ga­ben für IoT-Si­cher­heit im lau­fen­den Jahr auf 1,5 Mil­li­ar­den US-Dol­lar an. Bis zum Jahr 2021 soll Com­p­li­an­ce der wich­tigs­te Ein­fluss­fak­tor für das Wachs­tum bei IoT-Se­cu­ri­ty wer­den.
Weiterlesen