Newtec taps into DataMiner network management technology
Izegem

, (PresseBox) -
Skyline Communications, leading supplier of multi-vendor network management solutions, and Newtec, a market leader for satellite communication solutions, signed a DataMiner Strategic Partner (DSP) agreement, formalizing Newtec's decision to include the DataMiner network management platform in its solutions portfolio. As a result of the agreement, DataMiner has already been deployed in projects for customers such as ASBU and Orascom.

"Newtec has always been a forerunner and today we want to respond to the shift in network management needs of our customers. Until today, it remains common for the main equipment vendors to supply their own proprietary software package, and as a result operators had no other choice but managing their operations by means of an incoherent mishmash of element manager solutions," commented Serge van Herck, CEO of Newtec. "But now technology has leaped forward, and a solution such as DataMiner finally enables operators to effectively manage all aspects of their entire technical ecosystems with one open, vendor-independent platform. With this partnership, Newtec recognizes this technology evolution for NMS solutions, and we want to enable our customers to take as much advantage of this as possible. And we choose to do that by partnering with Skyline, as its DataMiner NMS platform clearly sticks out of the crowd."

"We are excited about Newtec's decision to join our DataMiner Strategic Partnership program. This is a company that has been driving the satellite industry with their technology innovations for many years, and Newtec solutions can be found virtually everywhere. Hence, it was already quite common to find DataMiner platforms in the industry that manage Newtec infrastructure," added Leo Vandenberghe, Managing Director of Skyline Communications. "But as of today, by means of a tightly integrated product and service offering, operators get a unique opportunity to gain even more. After all, the sum is more than the parts. This partnership is a commitment of both Newtec and Skyline to offer their customers the best of breed, and to contribute to their success. And of course, for Skyline this is also a strong recognition of its leading position in this area."

DataMiner is today deployed by many leading operators (such as Belgacom, Eutelsat, Globecast, etc.) and is recognized as the leading solution for multi-vendor network management in the HFC broadband, satellite, IPTV and broadcast industry. The solution, which received several prestigious industry awards, creates an end-to-end perspective on the entire operations, across all vendor and technology boundaries. This network management consolidation results in significant operational benefits such as reduced operational expenses, reduced staff training requirements, reduction of margin for human resources, increased availability of services, and much more.


About Newtec

Since its establishment in 1985 in Belgium, Newtec has been among the market leaders of Satellite Communication, offering highly reliable products and solutions as DVB modulators, Digital TV & Radio Distribution networks, interactive TV networks and IP Broadband Access Networks to customers throughout the entire world. With its ambitious policy of re-investment in R&D, Newtec is being recognized as the forerunner in several innovative satellite communication technologies, which eventually were published as industry standards (DVB, DVB-S2, DVB RCS and iSatTV Cenelec pr EN50478). Newtec has regional offices located in Stamford (US), Singapore (Singapore), Beijing (China), Dubai (UAE), São Paulo (Brazil) and Johannesburg (South Africa).
Skyline Communications
Skyline Communications (www.skyline.be) is the global leading supplier of multi-vendor network management solutions for the HFC broadband, satellite, IPTV and broadcast industry. Our flagship DataMiner network management platform, which received various prestigious awards, enables end-to-end integration of the most complex technical ecosystems and has been deployed by leading operators such as Arab States Broadcasting Union, Belgacom, Broadcast Australia, Czech Television, European Space Agency, Eutelsat, Gateway Communications, GlobeCast, M6, MTV, Orascom Telecom, Overon, Roshan, RTL-TVI, Broadcasting Center Europe, Stratos Global, Telenet , Telenor, TelstraClear, TVE, UPC, Virgin Media, VOO, Ziggo, etc. DataMiner is today already integrated with over 1000 devices and systems from more than 200 key industry suppliers, and offers a plethora of functionality including unlimited web access, alarming, e-mail and SMS notification, long-term trending, professional reporting, advanced automation, intelligent correlation and root cause analysis, service management, real-time SLA monitoring, user-definable key performance indicator dashboards, spectrum monitoring, mobile access, powerful CPE management, and much more.
Press releases you might also be interested in
Weitere Informationen zum Thema "Kommunikation":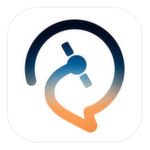 Satellite verbindet VoIP mit Handynummer
Un­ter dem Na­men Sa­tel­li­te star­tet Sip­ga­te ein VoIP-An­ge­bot mit da­zu­ge­hö­ri­ger Mo­bil­fun­k­num­mer. Kun­den lockt der An­bie­ter mit kos­ten­lo­sem An­schluss und 100 Frei­mi­nu­ten mo­nat­lich.
Weiterlesen