Photo Release - Accelerators Everywhere: SGI Offers New NVIDIA Tesla K20 and K20X GPU Accelerators Across All Server Lines
Complete, Managed GPU Solutions Attack All Parallel Problems in Scale-Up and Scale-Out Environments
Salt Lake City

, (PresseBox) -
SGI (Nasdaq:SGI), the trusted leader in technical computing, today announced the availability of NVIDIA® Tesla® K20 family of GPU accelerators in fully managed and integrated solutions across its entire server product line. Completely integrated and tested in SGI's manufacturing facility, the solutions include SGI® Management Center software and options like Performance Suite and SGI InfiniteStorage(TM) to make customers productive in just hours not weeks.

A photo accompanying this release is available at http://www.globenewswire.com/newsroom/prs/?pkgid=15715

Announced today, the NVIDIA Tesla K20 family of GPU accelerators are the highest performance, most efficient accelerators ever built. Based on the revolutionary NVIDIA Kepler(TM) compute architecture, the product family includes the Tesla K20X accelerator, the new flagship of NVIDIA's Tesla product line.

The NVIDIA Tesla K20X GPU accelerator can speed up applications by up to 10X1 when paired with leading CPUs. It features the new GK110 GPU with 2,688 cores, 3.95 teraflops single-precision and 1.31 teraflops double-precision peak processing capability, 6 GB of on-board memory, and a memory bandwidth of 250 GB/s. The Tesla K20 accelerator delivers more than 3.52 teraflops of single-precision and 1.17 teraflops of double-precision peak performance.

Both accelerators are powered by NVIDIA CUDA®, the world's most pervasive parallel computing platform and programming model, and take advantage of innovative technologies like Dynamic Parallelism and Hyper-Q to boost performance and power efficiency.

"With the assistance of NVIDIA and the Kepler GPU accelerators, the Swinburne supercomputers from SGI have proven to be excellent research tools in areas of astronomy, ranging from simulations of the dynamical evolution of the universe to the processing of data collected from radio telescopes," said Dr. Jarrod Hurley, manager of Swinburne University's supercomputer.

SGI's GPU accelerator solutions are offered on the following platforms:

SGI® UV(TM) 2000, the "Big Brain Computer," with up to 4,096 cores and 64 TB of coherent main memory for in-memory GPU computing in the world's largest single image system.

SGI® UV(TM) 20, the power packed small sibling of the SGI UV 2000, ideal for development or remote office solutions, with greater than 2.5 Teraflops of compute, 1.5 TB of memory, 4 PCIe gen 3 slots and two internal I/O modules, all in a 2U package with four Intel® Xeon® E5-4600 processors and two NVIDIA Tesla K20 accelerators.

SGI® Rackable(TM) twin-socket Intel® Xeon® servers tailored to meet your exact specifications for high-density, high GPU to CPU ratios, high I/O or high memory.

SGI® ICE(TM) X, the latest edition of SGI's award-winning high performance computing scale-out blade server with GPU additions via service nodes.

"NVIDIA has been the clear market leader in delivering massive core count with a software stack that makes customers productive," said Bill Mannel, vice president Product Marketing at SGI. "Delivering accelerator-based HPC solutions at scale requires expertise to realize the promise. With experience in accelerators stretching back several decades and close ties with the innovators of this technology, SGI provides the expertise customers need to take full advantage of this next generation of GPU accelerators."

Regardless of platform, SGI provides everything needed for a complete NVIDIA GPU accelerator solution including factory-integrated hardware and software, "starter kits," worldwide support and services, and the brainpower and expertise of 50-plus experts in disciplines like computational fluid dynamics, weather modeling, etc. to help customers get the most out of GPUs. With SGI Management Center Premium Edition, the GPU accelerators can be monitored and managed using an interactive graphical user interface that also manages all other system components.

"Adding the Tesla K20X or K20 GPU accelerators to any server delivers significant acceleration across the industry's broadest range of engineering and scientific applications," said Sumit Gupta, general manager of the Tesla accelerated computing business at NVIDIA. "SGI's new Tesla accelerator-enabled servers provide researchers with unique architectures and application capabilities, and a powerful and flexible platform upon which customers can innovate."

Availability

The NVIDIA Tesla K20X and K20 GPU accelerators are available in the SGI Rackable C2108, C1104G, and C2110G, the SGI UV2000 and SGI UV20, and SGI ICE X server product lines. All are available for order today.
Silicon Graphics International
SGI, the trusted leader in technical computing, is focused on helping customers solve their most demanding business and technology challenges. Visit sgi.com for more information.

Connect with SGI on Twitter (@sgi_corp), YouTube (youtube.com/sgicorp), Facebook (facebook.com/sgiglobal) and LinkedIn.

The Silicon Graphics, Inc. logo is available at http://www.globenewswire.com/...


Press releases you might also be interested in
Weitere Informationen zum Thema "Hardware":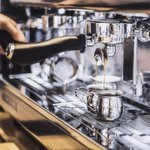 Was ist eine Appliance?
Un­ter dem Be­griff "Ap­p­li­an­ce" ver­steht man ei­ne funk­tio­nel­le Ein­heit aus Hard- und Soft­wa­re, die für ei­ne kon­k­re­te, oft ei­ne sehr eng um­ris­se­ne, Auf­ga­be kon­zi­piert wur­de. Das Wort "Ap­p­li­an­ce" ver­deut­licht die Ana­lo­gie zu ei­nem Ein-Zweck-Haus­halts­ge­rät (eng­lisch: "ho­me ap­p­li­an­ce") wie ei­nem Toas­ter oder ei­ner Kaf­fee­ma­schi­ne: Es geht in bei­den Fäl­len dar­um, ei­ne ein­zi­ge Auf­ga­be mög­lichst ef­fi­zi­ent zu be­wäl­ti­gen.
Weiterlesen