combibloc EcoPlus now also with screw cap: Sustainability meets convenience
Carton pack generates less CO2 and saves on fossil resources
Linnich

, (PresseBox) -
combibloc EcoPlus, the carton pack that generates less CO2, is now also available with the very lightweight and therefore extremely resource efficient combiCap screw cap - a packaging solution that combines environmentally friendly features and exceptional convenience. Compared to a 1-litre carton pack of the same format, combibloc EcoPlus generates 28 per cent less CO2.

The crucial factor that means the combibloc EcoPlus packaging material generates less CO2 lies in the special material composition, which differs from other beverage cartons. At more than 80 per cent, the main component of the composite structure is a special type of raw paperboard based on wood, a renewable and entirely bio-based raw material, which gives the carton pack stability. Thanks to its special properties, the paperboard ensures that the products filled in the carton pack are protected from light. The FSC® label (Forest Stewardship Council®) on all combibloc EcoPlus carton packs assures the consumer that the wood fibres processed to make the paperboard come from FSC-certified forests or other controlled sources.

With combibloc EcoPlus, a special new, razor-thin polyamide layer serves as an additional barrier to protect the product from flavour loss and external odours. Added to this are fine polyethylene layers inside and outside. The inner polyethylene layer forms a liquid barrier for the product; the outer layer keeps moisture out. Owing to this material composition, combibloc EcoPlus generates 28 per cent less CO2, compared to a conventional 1-litre carton pack from SIG Combibloc of the same format (based on the life cycle of the carton pack from the production of the raw materials to the finished carton pack). This plus for the environment has been proven in an independent, ISO-compliant life-cycle assessment.

Lightweight and practical

The first combibloc EcoPlus carton packs had no closure when they were originally launched. SIG Combibloc has now enhanced the carton pack by adding an environmentally friendly closure that combines sustainability and convenience: "The screw cap combiCap weighs just 1.9 grams - about 60 per cent less than the first screw cap launched by SIG Combibloc", says Tamara Jevremovic, Product Manager for combibloc EcoPlus. Less weight means fewer fossil resources are used.

The screw cap combiCap is based on a process developed by SIG Combibloc that has already become internationally established in use with other SIG Combibloc closures. The screw cap is applied on an over-coated hole. At SIG Combibloc's packaging plants, holes of the correct size are punched in the raw paperboard before it is laminated. Thus the closure, which is applied to the carton pack after the product has been filled, can be easily opened by the consumer with a single twist, as the cardboard layer has already been removed and only the thin polymer layers need to be opened.

The closure consists of a flange with integrated cutting ring and a screw cap. With a single twist of the screw cap, the tamper evidence feature on the original seal is broken with an audible click. The tamper-evidence feature allows consumers to clearly identify whether a carton pack still has its original seal intact, or has already been opened. To re-close, the cap is screwed back on. And the carton pack remains leakproof.

But it is not just its light weight that sets combiCap apart. Europe-wide consumer tests have shown that the cap is easy to open, and offers a good pouring action. "We wanted to make sure the consumer doesn't have to compromise. He should be able to get a carton pack that is convenient and eco-friendly. And with combibloc EcoPlus, we've managed to do just that", says Jevremovic.
SIG Combibloc
SIG Combibloc is one of the world's leading system suppliers of carton packaging and filling machines for beverages and food. In 2011 the company achieved a turnover of 1,450 million Euro with around 4,870 employees in 40 countries. SIG Combibloc is part of the New Zealand based Rank Group.


Press releases you might also be interested in
Weitere Informationen zum Thema "Industrial Engineering":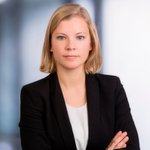 IDC stellt Smart-Cities-Prognosen vor
Im Rah­men der Fu­tu­re­s­ca­pe-Prog­no­sen ha­ben sich die Markt­for­scher von IDC auch dem The­ma Smart Ci­ties ge­wid­met. Sie ver­öf­f­ent­lich­ten die Top 10 der Vor­her­sa­gen, die sich im Zu­ge der Di­gi­ta­len Trans­for­ma­ti­on auf re­gio­na­le und lo­ka­le Be­hör­den aus­wir­ken wer­den.
Weiterlesen