For the first time in Spain: CO2-reduced carton pack combibloc EcoPlus now at Carrefour
Distribution chain opts for combibloc EcoPlus
Linnich

, (PresseBox) -
Carrefour, one of the biggest distribution chains in Europe, is offering three different types of UHT milk in the combibloc EcoPlus 1,000 ml aseptic carton pack in Spain. This carton pack consists of the EcoPlus structure from SIG Combibloc, which generates less CO2 compared to a conventional 1-litre carton pack of the same format.

The CO2 saving of up to 28 per cent (depending on the opening solution) with combibloc EcoPlus – compared to the conventional 1-litre carton pack of the same format from SIG Combibloc – is due to the material composition: the main component of combibloc EcoPlus, at more than 80 per cent, is unprocessed cardboard, which is made from the renewable and entirely bio-based FSCTM -certified raw material wood, and gives the carton stability. A razor-thin polyamide layer serves as a barrier to protect the product from flavour loss and external odours. Added to this are fine polyethylene layers, inside and out. The inner layer forms a liquid barrier for the product; the outer layer keeps moisture out. The environmental benefit of combibloc EcoPlus, based on the life cycle of the carton from the production of the raw materials right up to the final manufactured carton pack, has been verified in an independent, ISO-compliant life-cycle assessment.

Xavier Appy, Product Optimization Director at Carrefour: "Thinking sustainably and, even more importantly, acting sustainably is a fundamental part of our corporate principles. We've created a number of initiatives for this purpose to putting responsible, sustainable consumption within reach of customers. The most important aspects are: elimination of unnecessary packaging, reduction of raw materials; optimisation of packaging sizes and logistics and the increased use of recycled and recyclable materials. In this context, the design of more than 350 products has been optimised last year alone. The launch of the CO2-reduced combibloc EcoPlus carton pack is a good example of this. We're confident that in terms of the environment, our environmental performance and also the consumer, we've made the right decision".

Carrefour is committed to the environment and innovation. The company works on policies in the areas of environmental protection, quality, prevention, health, food safety and product safety. The CSR approach bases on three pillars: promoting biodiversity protection, working together with business partners to evolve together, and fighting against any form of wastage. In this last point some of the most important strategic pillars are: the avoidance of unnecessary packaging, the reduction of raw material in packages and packaging material, the optimization of the packaging size, as well as to use less vehicles for their transport, and to promote the use of sustainable, recycled and recyclable material.

Ana Ruiz del Arbol, Marketing Manager at SIG Combibloc Spain: "With the launch of UHT milk in combibloc EcoPlus, Carrefour is taking a stand for the environment, and is leading the way in the Spanish market as a company that acts sustainably and responsibly". Full cream, semi-skimmed and low-fat milk will be sold under Carrefour's private label. The products are filled by Leche Celta, one of Spain's leading suppliers of high-quality dairy products. The company belongs to the Lactogal Group.
SIG Combibloc
SIG Combibloc (FSCTM trademark licence code: FSCTM C020428) is one of the world's leading system suppliers of carton packaging and filling machines for beverages and food. In 2016 the company achieved a turnover of 1,724 million Euro with more than 5,000 employees.
Press releases you might also be interested in
Weitere Informationen zum Thema "Produktionstechnik":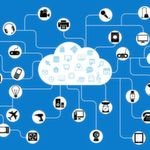 Investitionen in IoT-Sicherheit steigen rasant
Laut den Prog­no­sen der Markt­for­scher von Gart­ner stei­gen die welt­wei­ten Aus­ga­ben für IoT-Si­cher­heit im lau­fen­den Jahr auf 1,5 Mil­li­ar­den US-Dol­lar an. Bis zum Jahr 2021 soll Com­p­li­an­ce der wich­tigs­te Ein­fluss­fak­tor für das Wachs­tum bei IoT-Se­cu­ri­ty wer­den.
Weiterlesen