Sierra Wireless AirVantage(TM) Smart Automation enables creation of new remote services for industrial products
Comprehensive M2M cloud platform now simplifies connection to industrial control systems, enabling new revenue-producing services and reducing development costs
Vancouver

, (PresseBox) -
Sierra Wireless (NASDAQ: SWIR; TSX: SW) today announced the availability of Sierra Wireless AirVantage(TM) Smart Automation, an extension to the company's AirVantage cloud platform for machine-to-machine (M2M) applications. AirVantage Smart Automation simplifies the connection to industrial equipment and the creation of embedded business logic without programming. Combined with pre-configured AirLink(TM) intelligent gateways, Sierra Wireless provides a complete end-to-end solution for industrial M2M applications. This solution enables equipment manufacturers and service providers to rapidly create and deploy new services and offerings for their customers, such as tiered monitoring and maintenance, demand response applications, and time- or location-based equipment usage pricing models.

Schneider Electric, a global specialist in energy management, is using AirVantage Smart Automation to provide customized managed services for its electric vehicle charging stations in the SAVE project1. "AirVantage Smart Automation allows us to provide customized service packages and remote monitoring to charging station customers," said Nicolas Descazeaud, Electric Vehicle Programme Director at Schneider Electric. "We can tailor our services to meet unique customer requirements and service level agreements while at the same time managing our costs effectively."

The Sierra Wireless AirVantage Platform is a cloud platform that facilitates comprehensive subscription, device and asset management through a remote M2M application. The Smart Automation extension integrates these capabilities with industrial control systems. AirVantage Smart Automation makes it easy to set up custom business logic to collect, sort, prioritize, send and store data without the need for programming. Existing backend systems can be integrated or new M2M applications can be implemented using standard web services APIs.

Features and benefits

AirVantage Smart Automation delivers numerous benefits to the M2M value chain, including machine manufacturers, system integrators and service and maintenance companies. Among the features and benefits:

- Advanced application support: Deploy new services that reduce costs and increase system reliability. An example is premium hourly system monitoring that provides more accurate and sensitive monitoring for higher risk, higher value systems.

- Distributed application reliability: Distribute the application to the embedded communications client and the server, which improves machine reliability by eliminating the need for machine-level programming of the industrial components.

- Rapid deployment: Create and deploy next-generation industrial applications quickly, accelerating time-to-market for new services.

- Remote application update: Install new industrial applications and upgrade existing applications by simply updating the AirVantage Ready Agent logic, rather than changing the industrial component's control logic, simplifying the process required to meet specific customers' needs and reducing the number of field service trips required.

- Anytime, anywhere access: Give users access to information and controls on remote machines anytime, from anywhere, increasing responsiveness and flexibility while controlling operating costs.

- Precise configuration: Reduce data transmission costs by configuring the system to send data only when necessary, using AirVantage Smart Automation's local alarm generation and data-filtering features.

Broad application opportunities

"AirVantage Smart Automation is an important step forward in service-enabling industrial products over wireless networks," said Emmanuel Walckenaer, Senior Vice President and General Manager, Solutions and Services for Sierra Wireless. "It radically streamlines application development, deployment and management. We believe that AirVantage Smart Automation opens vast new areas of opportunity for industrial M2M services in which machine manufacturers and service providers can gain a competitive advantage."

AirVantage Smart Automation is ideal for a wide variety of market segments, from oil and gas, to municipal water treatment, to green power generation. For example, AirVantage Smart Automation makes it simple to monitor turbidity and water pressure in a dynamic environment, with the ability to change monitoring and control parameters as needed and to proactively take corrective action when thresholds are met, before a situation becomes critical.

Providers of solar, wind, hydro power, or oil and gas extraction and distribution systems can reduce operations costs by using the remote access capabilities in AirVantage Smart Automation to service equipment at even small or very remote sites. Other revenue-generating and cost-saving applications may be developed for mobile and geographically diverse products and services, such as mobile air compressors, vending machines and outdoor advertising.

Sierra Wireless AirVantage Platform

The Sierra Wireless AirVantage Platform is a secure, cloud platform that enables M2M solution providers, system integrators and network operators to rapidly develop, deploy, and operate M2M applications and services. The AirVantage Platform includes comprehensive applications to manage cellular subscriptions, communications devices and their attached assets (such as components in machines, telemetric devices in automobiles, and monitoring devices in a home or office); a powerful set of M2M application development tools; and an open web services application programming interface (API). The AirVantage Platform lets wireless network operators extend operational self-support, application development, and management capabilities to their M2M service providers.

Sierra Wireless AirVantage Smart Automation

Sierra Wireless AirVantage Smart Automation connects industrial control systems to the AirVantage Platform, enabling the creation of new services that leverage industrial control information. AirVantage Smart Automation includes:

- AirVantage Ready Agent for Smart Automation - Resides in the communications device and connects industrial equipment that uses standard industrial communications protocols to M2M applications over cellular networks.

- AirVantage Configuration Wizard for Smart Automation - Uses a simple configuration user interface to create the embedded application logic.

- AirVantage Web Services API - Integrates with existing backend systems or new M2M applications.

For more information about Sierra Wireless AirVantage Smart Automation, please visit http://www.sierrawireless.com/productsandservices/AirVantage/AirVantage_Smart_Automation.aspx. To contact the Sierra Wireless Sales Desk, call +1 (604) 232-1488 or email sales@sierrawireless.com.

Note to editors:

To view and download images of Sierra Wireless products, please visit http://www.sierrawireless.com/newsroom/productimages.aspx.

Forward Looking Statements

This press release contains forward-looking statements that involve risks and uncertainties. These forward-looking statements relate to, among other things, plans and timing for the introduction or enhancement of our services and products, statements about future market conditions, supply conditions, channel and end customer demand conditions, revenues, gross margins, operating expenses, profits, and other expectations, intentions, and plans contained in this press release that are not historical fact. Our expectations regarding future revenues and earnings depend in part upon our ability to successfully develop, manufacture, and supply products that we do not produce today and that meet defined specifications. When used in this press release, the words "plan", "expect", "believe", and similar expressions generally identify forward-looking statements. These statements reflect our current expectations. They are subject to a number of risks and uncertainties, including, but not limited to, changes in technology and changes in the wireless data communications market. In light of the many risks and uncertainties surrounding the wireless data communications market, you should understand that we cannot assure you that the forward-looking statements contained in this press release will be realized.

1 The SAVE (Seine Aval Véhicules Electriques) project is a joint initiative by Renault, Schneider Electric, EDF, the Yvelines General Council, EPAMSA (contracting authority for Seine Aval) and the Île-de-France region to complete comprehensive tests on electric vehicles and prepare for the introduction of electric vehicles to the mass market in France.

%SEDAR: 00011917E
Sierra Wireless Inc.
Sierra Wireless (NASDAQ: SWIR - TSX: SW) offers industry-leading mobile computing and machine-to-machine (M2M) communications products and solutions that connect people, devices, and applications over cellular networks. Wireless service providers, equipment manufacturers, enterprises and government organizations around the world depend on us for reliable wireless technology. We offer 2G, 3G and 4G wireless modems, routers and gateways as well as a comprehensive suite of software, tools, and services that ensure our customers can successfully bring wireless applications to market. For more information about Sierra Wireless, visit www.sierrawireless.com.

"AirVantage" and "AirLink" are trademarks of Sierra Wireless. Other product or service names mentioned herein may be the trademarks of their respective owners.


Press releases you might also be interested in
Weitere Informationen zum Thema "Hardware":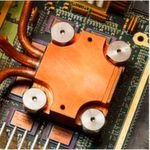 Die Thermodynamik des Rechnens
In­for­ma­ti­ons­ver­ar­bei­tung braucht viel En­er­gie. Spar­sa­me­re Com­pu­ter­sys­te­me sol­len das Rech­nen ef­fi­zi­en­ter ma­chen. Doch die Ef­fi­zi­enz die­ser Sys­te­me lässt sich nicht be­lie­big stei­gern, wie ETH-Phy­si­ker nun zei­gen.
Weiterlesen