New Sierra Wireless 4G LTE Gateway Supports Best-in-Class Business Continuity for Distributed Enterprises
The AirLink® ES440 gateway and terminal server delivers reliable 4G LTE connectivity and remote troubleshooting capabilities to keep retail chains, branches, and kiosks online 24/7
Vancouver, British Columbia

, (PresseBox) -
Sierra Wireless (NASDAQ:SWIR) (TSX:SW) today announced the launch of the AirLink® ES440 enterprise 4G LTE gateway and terminal server. The AirLink ES440 provides mission-critical 4G LTE connectivity when primary wireline internet connections are unavailable, making it ideal for the distributed enterprise market - customers with branch locations that are remote from the main office infrastructure. These customers require seamless connectivity and automatic failover to continuously process transactions for businesses such as retail, restaurant, and financial services chains.

Together with an enterprise router, the AirLink ES440 supports a best-in-class business continuity strategy by enabling out-of-band-management (OOBM) capability to IT administrators while leveraging the router's failover and firewall features. This allows IT administrators to remotely troubleshoot and repair network equipment over wireless wide area networks, dramatically reducing the need to manually reset or update networking equipment on site.

"For distributed enterprise customers, network downtime means lost revenue and customers," said Emmanuel Walckenaer, Senior Vice President and General Manager, Enterprise Solutions for Sierra Wireless. "Imagine a busy retail location unable to process transactions because of a failure in its landline connection. The AirLink ES440 is a critical component in a strong IT strategy for distributed enterprises for two reasons. First, it provides a reliable backup internet connection to keep transactions flowing, using high-speed 4G LTE networks. Secondly, it allows network administrators to use the OOBM feature to remotely reboot an attached router and get their network back online without the time and expense of a site visit."

The AirLink ES440 also includes the ability to remotely configure, deploy and monitor the gateway, and manage airtime subscriptions across multiple networks using AirVantage® Management Service (AVMS). With AVMS, network administrators are also able to create configuration templates to speed up large deployments or bring new deployments online in seconds.

The AirLink ES440 is available now from Sierra Wireless distributors and resellers in North America and Europe.

What customers are saying

"For Money Mart, having a backup system to process transactions is absolutely essential. The cost of downtime is simply too high. We landed on Sierra Wireless AirLink gateways after extensive testing of multiple devices, and found that when the device needed to roll over to wireless, the Sierra Wireless platform was the only one that offered the stability we needed. The new AirLink ES440 is a perfect fit for us and will be a logical choice for our future deployments." - Pete Wilson, Telecom and Network Administrator, Money Mart

"We use AirLink devices because of their proven stability and their excellent reputation for quality - our customers trust them. It's clear that Sierra Wireless has listened to the needs of our market in designing the new AirLink ES440 - it provides exactly what we need in terms of balancing performance, build quality, features, and cost." - Michael Kuhlmann, CEO, Colony Networks

Further information

Visit the Sierra Wireless YouTube channel to learn more about how the AirLink ES440 meets the needs of distributed enterprises for business continuity. For more information about the Sierra Wireless AirLink ES440 enterprise gateway and terminal server, please visit http://www.sierrawireless.com/es440. To contact the Sierra Wireless Sales Desk, call +1 (604) 232-1488 or visit http://www.sierrawireless.com/sales.

Note to editors:

To view and download images of Sierra Wireless products, please visit http://www.sierrawireless.com/newsroom/productimages.aspx.

Forward Looking Statements

This press release contains forward-looking statements that involve risks and uncertainties. These forward-looking statements relate to, among other things, plans and timing for the introduction or enhancement of our services and products, statements about future market conditions, supply conditions, channel and end customer demand conditions, revenues, gross margins, operating expenses, profits, and other expectations, intentions, and plans contained in this press release that are not historical fact. Our expectations regarding future revenues and earnings depend in part upon our ability to successfully develop, manufacture, and supply products that we do not produce today and that meet defined specifications. When used in this press release, the words "plan", "expect", "believe", and similar expressions generally identify forward-looking statements. These statements reflect our current expectations. They are subject to a number of risks and uncertainties, including, but not limited to, changes in technology and changes in the wireless data communications market. In light of the many risks and uncertainties surrounding the wireless data communications market, you should understand that we cannot assure you that the forward-looking statements contained in this press release will be realized.

Photos/Multimedia Gallery Available: http://www.businesswire.com/multimedia/home/20140129005790/en/
Sierra Wireless Inc.
Sierra Wireless (NASDAQ: SWIR) (TSX: SW) is the global leader in machine-to-machine (M2M) devices and cloud services, delivering intelligent wireless solutions that simplify the connected world. We offer the industry's most comprehensive portfolio of 2G, 3G and 4G embedded modules and gateways, seamlessly integrated with our secure M2M cloud services. Customers worldwide, including OEMs, enterprises, and mobile network operators, trust our innovative solutions to get their connected products and services to market faster. Sierra Wireless has more than 850 employees globally and has R&D centers in North America, Europe and Asia. For more information, visit www.sierrawireless.com.

"AirLink" and "AirVantage" are trademarks of Sierra Wireless. Other product or service names mentioned herein may be the trademarks of their respective owners.


Press releases you might also be interested in
Weitere Informationen zum Thema "Hardware":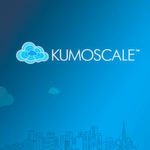 NVMe over Fabrics-Speicherknoten für Cloud-Infrastrukturen
Die im ver­gan­ge­nen Au­gust von Tos­hi­ba vor­ge­s­tell­te "NV­Me-over-Fa­brics"-Soft­wa­re wur­de auf "Ku­mo­s­ca­le" um­be­nannt. Mit der An­wen­dung las­sen sich NV­Me-SSDs zu ei­nem Spei­cher­pool zu­sam­men­sch­lie­ßen, auf den Ser­ver per Re­mo­te Di­rect Me­mo­ry Ac­cess über das Netz­werk ge­mein­sam zu­g­rei­fen kön­nen.
Weiterlesen