Siemens will introduce new products for high purity water treatment at Aquatech Amsterdam
Nürnberg

, (PresseBox) -
Environmental impact and ownership costs are important considerations for high purity water treatment customers. At Aquatech Amsterdam, Siemens Industry Automation Division will focus on products to address these issues and offer benefits of reduced environmental impact and cost savings, while enhancing customer competitiveness.

Several new Ionpure modules for continuous electrodeionization (CEDI) will be on display at the four-day show, starting November 1. The modules extend the application options for system builders through product improvements, including higher flow rate, greater feedwater hardness tolerance and reduced power consumption. The Ionpure 600VDC G2, a new power controller and display package, will also make its debut in Amsterdam.

At this year's Aquatech trade fair in Amsterdam, the Siemens Industry Automation Division will present several new products for high purity water treatment. One of them is the newly launched Ionpure 600VDC G2 power controller, an advanced, solid state rectifier for Ionpure continuous electrodeionization water purification modules. In comparison to earlier controllers, it delivers increased reliability and module control versatility. As it is compatible with all Ionpure MX, LX and VNX modules, the G2 controller reduces cost and complexity of system integration. Siemens also offers a precisely aligned digital display to fully exploit performance monitoring outputs.

Besides this innovation, Siemens will highlight new developments in CEDI technology at Aquatech Amsterdam, such as additions to the Ionpure LX and VNX product lines. Two new products are designed for mid-range flow applications extending the LX flow capacity for pharmaceutical water.

The LX 45-X module produces high purity water and is suitable for pharmaceutical as well as food and beverage applications, while the LX 45-HI introduces the option of continuous high temperature operation. Both products deliver a flow rate increase of up to 50%, in comparison with earlier LX modules.

The Ionpure LabXT unit, which was developed as a replacement option for several Elix laboratory water system models, will also be featured at Aquatech. This line of EDI modules is designed with thin cell and four-pass technology to meet the needs of operation on single-pass reverse osmosis

(RO) water systems. OEMs can now incorporate a proven and reliable EDI solution into these compact modular systems that operate from 3 to 10 lph. Expanded range improves the applicability for EDI and has common benefits with reduction in both chemical usage and cost to industry per unit flow of purified water. This is a core advantage of CEDI over conventional deionization, which requires the chemical regeneration of resin beds and produces a chemical waste component.

Siemens was one of the first companies to develop CEDI technology. In the last decade, the company has launched some 50 products in this area, continuously refining the Ionpure module design and increasing the efficiency of the electrochemical treatment process. Another recent introduction is the Ionpure VNX-HH module series, which allows for greater hardness tolerance in the feedwater. Capable of treating water at up to four times the industry standard hardness, the modules can also save capital costs by removing the need for two-pass RO in many applications.

Siemens offers sustainable water treatment solutions for water polishing applications, including power generation, microelectronics and pharmaceuticals. At the show, Siemens' experts will inform visitors about the regional and global support provided for customers of Ionpure equipment. In addition to widespread sales and technical contacts, the support network includes customer training programs that help avoid unscheduled downtime, reduce overall costs, and increase production reliability. Critical tools and technical information such as system projection, start up, and trending software are readily available at www.siemens.com/ionpure.

Ionpure is a trademark of Siemens and/or its affiliates in some countries. Elix is a registered trademark of the Millipore Corporation.

Further information about solutions for water treatment is available at: http://www.siemens.com/water
Siemens AG Industry Sector / Industry Automation Division
The Siemens Industry Sector (Erlangen, Germany) is the world's leading supplier of innovative and environmentally friendly products and solutions for industrial customers. With end-to-end automation technology and industrial software, solid vertical-market expertise, and technology-based services, the Sector enhances its customers' productivity, efficiency, and flexibility. With a global workforce of more than 100,000 employees, the Industry Sector comprises the Divisions Industry Automation, Drive Technologies and Customer Services as well as the Business Unit Metals Technologies. For more information, visit http://www.siemens.com/...

The Siemens Industry Automation Division (Nuremberg, Germany) supports the entire value chain of its industrial customers - from product design to production and services - with an unmatched combination of automation technology, industrial control technology, and industrial software. With its software solutions, the Division can shorten the time-to-market of new products by up to 50 percent. Industry Automation comprises five Business Units: Industrial Automation Systems, Control Components and Systems Engineering, Sensors and Communications, Siemens PLM Software, and Water Technologies. For more information, visit www.siemens.com/...
Press releases you might also be interested in
Weitere Informationen zum Thema "Produktionstechnik":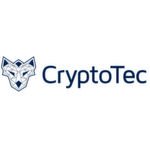 Cryptotec überwacht Lieferkette in Echtzeit
Über neue GSM-Sen­so­ren und Block­chain-Tech­no­lo­gie er­mög­licht Cryp­to­tec die Über­wa­chung von Pro­duk­ten wäh­rend der ge­sam­ten Lie­fer­ket­te. Die In­for­ma­tio­nen im Track-&-Tra­ce-Sys­tem wer­den da­bei in Echt­zeit über­tra­gen.
Weiterlesen