Ethernet via two-wire cabling for new and existing systems
Nürnberg

, (PresseBox) -
.
- Using two-wire cabling for Ethernet with the MM992-2VD media module
- Low-cost solution for upgrading existing cabling infrastructure, such as for migrating Profibus to Profinet
- Ethernet data transfer over distances of up to 1,000 meters

The new MM992-2VD (Variable Distance) media module from Siemens enables the use of two-wire cabling, such as Profibus cables, for Ethernet communication, without the need for additional hardware such as modems. The MM992-2VD media module permits the transfer of data across distances of up to 1,000 meters. The bandwidth depends on the length and quality of the cable, but as a general rule, bandwidths of 100 Mbit/s can be implemented at a distance of 500 meters, and cables of 1,000 meters in length have bandwidths of 10 Mbit/s. Cables are connected to the media module via an RJ45 connector. The MM992-2VD media module can be used with all modular switches in the Scalance X-300 range, as well as with the Scalance S627-2M security module.

With the MM992-2VD media module, existing cable infrastructure within machinery and plants is able to be converted to an Ethernet network quickly and economically. This solution, developed by Siemens, represents an uncomplicated method of migrating to Profinet, particularly in view of the wide use of Profibus cabling.

In addition, the media module can be used within Ethernet networks to extend the maximum Ethernet cable length for bandwidths of 100 Mbit/s as defined in the standard - the MM992-2VD enables the simple integration of remote network nodes into plant networks at distances of over 100 and up to a maximum of 300 meters using standard copper cables instead of the glass fiber optic cables previously necessary for such Ethernet connections.

For further information about the new VD media module, see: www.siemens.com/vd

Siemens at the Hannover Messe: www.siemens.com/hannovermesse
Siemens AG Industry Sector / Industry Automation Division
The Siemens Industry Sector (Erlangen, Germany) is the world's leading supplier of innovative and environmentally friendly automation and drive technology, industrial software and technology-based services. The Sector's comprehensive portfolio covers the entire industrial value chain, from product design, engineering and production to services. Siemens enhances its customers' productivity, efficiency, and flexibility in a wide variety of different industries. With a global workforce of more than 100,000 employees, the Industry Sector comprises the Divisions Industry Automation, Drive Technologies and Customer Services as well as the Business Unit Metals Technologies. For more information, visit http://www.siemens.com/...

Press releases you might also be interested in
Weitere Informationen zum Thema "Hardware":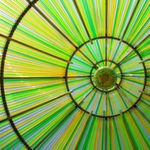 Das konvergente Datacenter ist kein Selbstläufer
Al­les kon­ver­gent im Re­chen­zen­trum. Wenn es denn so ein­fach wä­re. Nut­zer se­hen zwar die Vor­tei­le von Con­ver­ged- und Hy­per­con­ver­ged-Sys­te­men. Mit der Um­set­zung ent­sp­re­chen­der Pro­jek­te tun sich je­doch et­li­che Be­t­rei­ber von Da­ta­cen­tern schwer.
Weiterlesen