Enhancing the safety of industrial networks through integrated security functions
Nuremberg

, (PresseBox) -
New components with integrated security functions from the Siemens Division Industry Automation allow companies to enhance the safety of their networks in process automation and production automation. The new versions of the Simatic NET CP 341-1 Advanced and Simatic NET CP 443-1 Advanced communications processors contain a firewall as well as a VPN function (Virtual Private Network) and therefore establish secure access to controllers of the Simatic S7-300 and S7-400 series. Industrial PCs can also be equipped with a firewall and VPN client by means of the Simatic NET CP 1628 module. The security module Scalance S623 is also new; with an additional DMZ port for service access, as is the UMTS router Scalance M875 for secure access to plant units via the UMTS mobile network.

Under the name of Security Integrated, the Siemens Division Industry Automation is presenting network components that even offer security features, such as access control, in the basic version. The Simatic NET CP 341-1 Advanced and Simatic NET CP 443-1 Advanced communications processors with extended functional scope also enable connection to the S7-300 or S7-400 controllers via VPN. It is also possible to define more detailed safety settings and access rights via the integrated firewall. In this manner, the communications processors secure access across the entire plant network. The integrated switch also supports secure connection of the lower-level controllers and HMI and I/O devices.

The Security Integrated range also includes the new Simatic NET CP 1628 module for industrial PCs. It supports secure connection of industrial PCs to the network via a VPN and firewall. In this manner, computers equipped with the module can be connected to protected cells. It is also possible to access an industrial PC with an integral CP 1628 using the Softnet Security Client application over the Internet or a company-internal network via remote access.

Two more new products in the security portfolio of the Industry Automation Division are the security module Scalance S623 and the UMTS router Scalance M875. With Scalance S623, the thoroughly revised range of Scalance S modules is supplemented by a variant with a DMZ port (Demilitarized Zone). This port opens up a separate and, if required, restricted access point to the network for service access. A DSL modem can be connected to the DMZ port for service work via remote access. In the case of Scalance M875, this is a UMTS router with integrated security functions. The router is ideal for secure communication to and from distributed automation cells via VPN, such as the supply stations of a water utility company or mobile plants that have to be centrally monitored or controlled from a control center.

Due to the increased use of Ethernet connections penetrating the field level, security issues are gaining in importance in industry. For comprehensive protection of a plant, a variety of different measures must be implemented. These range from the company organization and its guidelines regarding protective measures for PC and control systems through to protection of automation cells by segmenting the network. Siemens follows the cell protection concept and offers - with the modules of the Scalance M and the Scalance S series together with the security communication modules - numerous components for building up protected cells. With the cell protection concept, a plant network is subdivided into protected automation cells within which all devices are able to communicate with each other securely. The individual cells are connected to the overall network protected by a VPN and firewall. Cell protection reduces the susceptibility to failure of the entire production plant and increases its availability.
Siemens AG Industry Sector / Industry Automation Division
The Siemens Industry Sector (Erlangen, Germany) is the worldwide leading supplier of environmentally friendly production, transportation, building and lighting technologies. With integrated automation technologies and comprehensive industry-specific solutions, Siemens increases the productivity, efficiency and flexibility of its customers in the fields of industry and infrastructure. The Sector consists of six divisions: Building Technologies, Drive Technologies, Industry Automation, Industry Solutions, Mobility and Osram. With around 204,000 employees worldwide (September 30), Siemens Industry achieved in fiscal year 2010 total sales of approximately €34.9 billion. www.siemens.com/industry

The Siemens Industry Automation Division (Nuremberg, Germany) is a worldwide leader in the fields of automation systems, industrial controls and industrial software. Its portfolio ranges from standard products for the manufacturing and process industries to solutions for whole industrial sectors that encompass the automation of entire automobile production facilities and chemical plants. As a leading software supplier, Industry Automation optimizes the entire value added chain of manufacturers - from product design and development to production, sales and a wide range of maintenance services. With around 33,000 employees worldwide (September 30), Siemens Industry Automation achieved sales of €6.2 billion in fiscal year 2010. www.siemens.com/...
Press releases you might also be interested in
Weitere Informationen zum Thema "Network":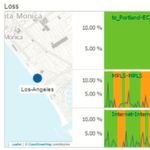 Die Rolle der Service-Provider beim Thema SD-WAN
In der Dis­kus­si­on über Soft­wa­re-De­fi­ned Wi­de Area Net­works füh­ren der­zeit die Tech­no­lo­gie­an­bie­ter das Wort. Da­bei tre­ten die Ser­vice-Pro­vi­der, die für die Nut­zer von SD-WANs ei­ne min­des­tens eben­so wich­ti­ge Rol­le spie­len, lei­der viel zu häu­fig in den Hin­ter­grund.
Weiterlesen