Determining the potential for optimizing electrostatic precipitators quickly and inexpensively: Siemens brings the mobile test installation to the customer
Erlangen

, (PresseBox) -
The Siemens Industry Solutions Division offers operators of electrostatic precipitators (ESPs) a mobile installation for testing and optimizing the collecting efficiency. A 20-foot container houses this test installation, which includes the high voltage power supply as well as the control and optimization systems needed to operate one ESP field. Setting up and commissioning takes only about one-third of the time required to construct a test installation on-site. This means that the operator obtains the basic information for deciding on modernization measures quickly and inexpensively. This mobile test installation can also be used to bridge plant faults and failures at short notice.

Electrostatic precipitators are used for cleaning exhaust gases in industrial plants, power plants and refuse incineration plants. They remove pollutants such as dust, soot and aerosols. However, the status of an electrostatic precipitator can change during its operational life. For example, new emission limits or changed operational conditions often require an increase in collecting efficiency. Compared to a mechanical expansion of the ESP, the installation of new electrical equipment offers a fast and low cost solution. Test operation with new electrical equipment has proven itself as a good way of obtaining reliable, objective evidence of the potential for optimizing ESP operation. The necessary components have previously been assembled separately, and then set up and connected on-site. This work can take several days and lead to interruptions in the operation of the ESP - and may even bring the entire plant to a standstill.

Using the mobile test installation enables the time required for installation and commissioning to be reduced by two-thirds to about one working day. The actual reconnection can also be made without interrupting operation, and the operator doesn't have to wait until the next scheduled plant inspection to test the new equipment. Even transporting the components to the plant is now significantly simpler and can be done more quickly.

Siemens uses a 20-foot standard container, in which all the electrical and control equipment required to operate one ESP field has been pre-installed. This includes an IGBT based converter, a high-voltage rectifier, and the high-voltage and power supply cables. Used in conjunction with PC-based optimization and control software, this ensures not only high collecting efficiency but also lower energy consumption.

The container is equipped with PC workstation. The pre-installed test procedures available for testing ESP operation only need minor adaptation to specific local conditions. A permanently installed remote interface supports the operating personnel on-site and, if required, facilitates remote monitoring and control of the precipitation plant.

Siemens container-based test installation provides the plant operator with information about the performance of his ESP within the shortest possible time, and also gives him indications of possible ways of improving performance and saving energy. This mobile test installation can also be used to bridge malfunctions and ESP failures. Straightforward transport and quick installation reduce ESP downtime and help to minimize production losses.

Siemens's new mobile test installation will initially be used in Europe.

Further information about electrostatic precipitation plants at: http://www.siemens.com/electrostatic-precipitators
Siemens AG
The Siemens Industry Sector (Erlangen, Germany) is the world's leading supplier of production, transportation, building and lighting technologies. With integrated automation technologies as well as comprehensive industry-specific solutions, Siemens increases the productivity, efficiency and flexibility of its customers in the fields of industry and infrastructure. The Sector consists of six Divisions: Building Technologies, Drive Technologies, Industry Automation, Industry Solutions, Mobility and Osram. With around 222,000 employees worldwide Siemens Industry posted in fiscal year 2008 a profit of EUR3.86 billion with revenues totaling EUR38 billion. http://www.siemens.com/...

With the business activities of Siemens VAI Metal Technologies, (Linz, Austria), Siemens Water Technologies (Warrendale, Pa., U.S.A.), and Industrial Technologies, (Erlangen, Germany), the Siemens Industry Solutions Division (Erlangen, Germany) is one of the world's leading solution and service providers for industrial and infrastructure facilities. Using its own products, systems and process technologies, Industry Solutions develops and builds plants for end customers, commissions them and provides support during their entire life cycle. With around 31,000 employees worldwide Siemens Industry Solutions achieved an order intake of EUR 8.415 billon in fiscal year 2008.

Further information and downloads at: http://www.siemens.com/...
Press releases you might also be interested in
Weitere Informationen zum Thema "Produktionstechnik":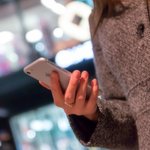 Wie die Digitalisierung 2018 den Handel beeinflusst
Schon jetzt sind Tech­no­lo­gi­en für neue Er­fah­run­gen und Ein­kauf­s­er­leb­nis­se im Ein­zel­han­del kei­ne Sci­en­ce-Fic­ti­on mehr. Händ­ler tun gut da­ran, sich 2018 auf die mo­der­ne Tech­nik und die ent­sp­re­chen­den Kun­den­be­dürf­nis­se ein­zu­s­tel­len.
Weiterlesen