Shimadzu Corporation launches new series of compact turbo molecular pumps
Kyoto, Japan

, (PresseBox) -
Shimadzu Corporation launches new series of compact turbo molecular pumps with integrated power supplies for semiconductor and flat panel display manufacturing industries. The new TMP-X series will contribute to reducing the costs and downsizing the footprint of manufacturing flat panel displays and semiconductor devices.

On 2 September 2013, Shimadzu Corporation will launch the company's new "TMP-X2905/X3405" series of turbo molecular pumps with integrated power supplies and 3000 L/s class pumping speeds for semiconductor and flat panel display manufactures.

Turbo molecular pumps (TMP) produce a vacuum due to the high speed rotation of turbines that enables vacuum pumping at the molecular flow level. TMP are essential components for the manufacture of semiconductors and flat panel displays where oil free, clean, high vacuums are essential.

The pumps in this series are extremely versatile, being compact with integrated power supplies for installation in both light and hard processes.

Shimadzu Corporation positions TMP as global strategic products in its product portfolio and will expand sales of the TMP-X series to North America, Taiwan, Korea, and China.

Background

Following the recent fall in the price of electronics equipment incorporating semiconductor devices and flat panel displays, there are growing demands for innovative methods to reduce the costs of semiconductor and flat panel display manufacturing equipment.

Regarding turbo molecular pumps attached to manufacturing equipment, there are growing needs for a move away from pumps where power supplies are connected with separate cables, to pumps where the power supplies are integrated into the body of the TMP itself. Such 'integrated power supply' TMP would enable a reduction in the number of parts for manufacturing equipment, and enable reductions in costs.

Shimadzu Corporation already sells the TMP-V series of pumps with integrated power supplies for pumping inert gases used in sputter systems for 'light processing'. This series of pumps have had excellent customer reviews globally. The TMP-X series were developed for pumping corrosive gases used in etching equipment-so called 'hard processing'.

Notably, the TMP-X series will offer pumping speeds from 300 L/s to 4000 L/s to address the multifaceted needs of semiconductor and flat panel display manufactures.

Details

Main features of the TMP-X series

1. Industry's most compact TMP with an integrated power supply.

Redesign of conventional integrated power supply TMP enabled a 15% reduction in the height of the new pump whilst maintaining the pumping performance. Also, the TMP-X pumps are almost the same size as the main body of conventional TMP with separate power supply cables that are used for hard processing.

Pumps in the TMP-X series do not require racks and cables-as is the case in conventional separate power supply TMP-thus this series offers a greater degree of freedom in the design of low cost, small footprint manufacturing equipment.

2. Cope with hard processes employing corrosive gases

The incorporation of a pump temperature control function and improvement of the motor power output has enabled the use of the TMP-X series of pumps for manufacturing processes involving high gas flow rates and reactive gases.

Furthermore, Shimadzu Corporation have continued to employ anti-corrosive coating and dynamic seals in the new pumps, thus preventing erosion of the TMP and ensuring high reliability even for hard processes employing highly corrosive gases.

3. Low power consumption

The use of a newly developed power unit and high efficiency motor has enabled a 15% reduction (under conditions of zero load) in the power consumption compared to conventional turbo molecular pumps. This series of TMP have a low load impact on the environment.

Further information



Caption: Magnetic bearing type integrated turbo molecular pump: "TMP-X3405 series"

Specifications

Product name:

Magnetic bearing type integrated turbo molecular pump

"TMP-X2905 series" and "TMP-X3405 series"

Prices:

TMP-X2905 series 5,100,000 JPY (excluding tax)

TMP-X3405 series 5,500,000 JPY (excluding tax)

Sizes:

TMP-X2905 series (VG250) f350 ' H458 mm 115kg

TMP-X3405 series (VG300) f400 ' H395 mm 89kg

Planned sales: 500 units (First year include TMP-X2905/X3405)
Shimadzu Deutschland GmbH
Founded in 1875, Shimadzu Corporation, a leader in the development of advanced technologies, has a distinguished history of innovation built on the foundation of contributing to society through science and technology. Shimadzu maintains a global network of sales, service, technical support and applications centers on six continents, and has established long-term relationships with a host of highly trained distributors located in over 100 countries.



Press releases you might also be interested in
Weitere Informationen zum Thema "Produktionstechnik":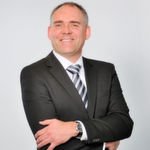 Diese Einsatzszenarien bietet die Blockchain
Die Kryp­to­wäh­rung Bit­coin macht mo­men­tan fast täg­lich Schlag­zei­len. Im Zu­ge des­sen fällt zwangs­läu­fig der Be­griff "Block­chai­n", der oft­mals fäl­sch­li­cher­wei­se als Sy­n­onym ver­wen­det wird. Doch Block­chain ist sehr viel mehr als nur Bit­coin – ei­ne zu­kunft­s­träch­ti­ge Tech­nik, die auch au­ßer­halb von Kryp­to­wäh­run­gen gro­ßes Po­ten­zial hat. Sie kann in den ver­schie­dens­ten Bran­chen im­men­se Vor­tei­le brin­gen – und das liegt an den Ei­gen­schaf­ten der Block­chain-Tech­nik an sich.
Weiterlesen