New EU Directive on Requirements for Workers Occupational Health and Safety for Exposure to Electromagnetic Fields
Geneva

, (PresseBox) -
The new Directive, 2013/35/EU annuls Directive 2004/40/EC and it outlines the minimum requirements for improvements to work environments meant to ensure better protection of workers from exposure to risks arising from electromagnetic fields (EMF).

This Directive addresses all direct and indirect effects caused by exposure to EMFs not only for the purpose of protecting individual workers, but also for establishing a safety basis for all workers in the EU.

However, contact with live conductors and long-term effects of exposure are not addressed, as there is 'currently no well-established scientific evidence of a causal relationship' (1). This section is to be reviewed should such evidence arise in the future.

Harmful Effects of Electromagnetic Fields

Unwanted harmful effects on workers are dependent upon radiation and the frequency of the electromagnetic field. Therefore, EMF exposure limit values (ELVs) are introduced by the Directive, along with the requirement for employers to perform efficient risk assessments if there is a possibility of nearing or even surpassing these values.

Possible direct effects of low frequency EMFs include stimulation of muscles or nerves, vertigo, detrimental consequences on the mental and physical health of workers, while at high frequencies harmful tissue heating can occur. Interference with medical electronic equipment, projectile risks, initiation of electro-explosive devices and ignition of flammable materials by sparks caused by induced fields, contact currents or spark discharges make up the indirect effects categories.

Employers Must Ensure Safety at Work

Providing a safe and productive environment for workers falls under the employers' obligations. However, in some situations, ELVs can be exceeded, in which case the employers are obliged to take action and immediately reduce the exposure to below these values.

Exposure to EMFs can be significantly reduced or even eliminated by applying preventive measures in the design of workstations, the selection process of work equipment and implementation of safe procedures and methods. Additional measures include providing workers with applicable information and training opportunities concerning the risks involved.

Permitted Deviations for Radiation Exposure

Special processes apply for workers in the field of magnetic resonance imaging (MRI), as the installation, use, testing, development or maintenance of such equipment may exceed ELVs.

In addition, to ensure the safety of personnel working in operational military installations, specific protection guidelines or internationally agreed standards can be implemented.

The Directive 2013/35/EU was published in the EU Official Journal on 29 June 2013 and it must be integrated into national legislation by 1 July 2016.

Reference:

EU Directive 2013/35/EU - Minimum health and safety requirements regarding the exposure of workers to the risks arising from physical agents (http://eur-lex.europa.eu/LexUriServ/LexUriServ.do?uri=OJ:L:2013:179:0001:0021:EN:PDF)

About SGS Electrical and Electronics Services

As the world's leader in third party testing SGS has the global knowledge and local expertise to help you achieve compliance with Electrical & Electronics regulations covering product safety, EMC, hazardous substances (RoHS, REACH, SVHC etc), energy efficiency, Ecodesign, ErP, Performance and Reliability as well as with many other consumer product related requirements. Whether you are in need of testing or services in the fields of inspection, certification, compliance assurance, outsourcing, training or auditing, SGS is ideally positioned to satisfy your needs.
SGS Industrial Services
SGS is the world's leading inspection, verification, testing and certification company. SGS is recognized as the global benchmark for quality and integrity. With more than 75 000 employees, SGS operates a network of over 1 500 offices and laboratories around the world.
Press releases you might also be interested in
Weitere Informationen zum Thema "Energie- / Umwelttechnik":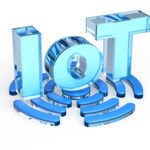 Wie wird der Umsatz mithilfe des Internet of Things smart?
Wer mit smar­ten Pro­duk­ten und Ser­vices Geld ver­die­nen will, muss die­se nicht nur ent­wi­ckeln und an­bie­ten. Viel­mehr sind die pas­sen­den Er­lös­mo­del­le ein ent­schei­den­der Be­stand­teil von IoT-Pro­jek­ten. Und die­se un­ter­schei­den sich zum Teil deut­lich von den Um­satz­prak­ti­ken bei klas­si­schen Pro­dukt­ver­käu­fen und Sup­port-An­ge­bo­ten. Die Er­lös­mo­del­le auf die An­for­de­run­gen des IoT an­zu­pas­sen, ist we­ni­ger ei­ne tech­ni­sche als ei­ne kul­tu­rel­le Her­aus­for­de­rung.
Weiterlesen