SGO Unleashes MAMBA FX: Accelerating Compositing to New Levels
Mamba FX takes VFX to new heights of performance and interactivity, striking at the heart of real-time compositing / IBC2013 Sneak Preview - SGO Stand A11, Hall 6
Amsterdam, The Netherlands

, (PresseBox) -
SGO today unleashed new heights of performance and interactivity for users with the launch at IBC 2013 of MAMBA FX, a new powerful and innovative compositing software. Mamba FX is aimed at compositing at all levels, from the highly creative indie market through to major TV and studio productions. Running under Windows and available for a wide variety of PC configurations, Mamba FX is aggressively priced, making it the most accessible professional compositor on the market.

As well as equipping users with an entire visual effects suite with keying, tracking, painting and restoration, Mamba FX can also extend its already considerable feature-set as a fully OFX-compliant plug-in host. Utilising a brand new intuitive node-based graphic interface, Mamba FX boasts unlimited compositing layers and effects. Its compositing "trees" also generate plain text files that describe the chain of processes that are scripted and manipulated to automate functions and workflows. In addition, Mamba FX can run other SGO feature options (at additional cost) including its industry-leading Stereo 3D toolset, for shot by shot-based corrections, and DCP Creation.

Miguel Angel Doncel, CEO of SGO, said, "Responding to market demand, we have been working on delivering a suitable, sleek and dedicated product that specifically serves the direct needs of VFX artists of all levels within all budgets everywhere. From the learning student, the freelancer working from home through to professionals in facilities that may require numerous reliable and stable VFX stations, Mamba FX is for everyone."

MAMBA FX benefits from the SGO philosophy behind its world-renowned and award-winning software technology, which makes Mistika the fastest total post production and broadcast solution. The same software optimisation exists inside Mamba FX, permitting effects to be constructed and reviewed either directly in real-time or processed at a blistering rendering pace. This is owing to SGO's long experience of super-charging their algorithms through highly-efficient programming and extensive use of NVIDIA GPU graphics boards. Alternative compositing systems can be notoriously sluggish, leaving operators and clients alike frustrated as they lose creativity due to a loss in interaction and slow renders.

"With Mamba FX accelerated by NVIDIA's CUDA API and Quadro enterprise-class GPUs, we expect it to be one of the industry's fastest compositors, making the impossible possible for a demanding creative community," said Sandeep Gupte, senior director of Product Marketing for the Quadro professional graphics business at NVIDIA.

Mamba FX will be available to order online which also provides access to tutorials and forum support. Launching at IBC 2013 it can be pre-ordered for a special introductory and market-beating price from only £199 / €239 / US$299.

SGO's Director of Global Sales & Operations Geoff Mills says, "It is very exciting for SGO to be entering a different market to the one in which Mistika has become so successful. Mamba FX is a revolutionary product that brings SGO's advanced technology to all compositors at all levels and at an incredible price. And this is just the beginning for Mamba FX, there are plenty of exciting developments still to come."

MAMBA FX is completely open in terms of file structure, which allows it to be easily integrated into an existing workflow alongside other systems or used independently to complete VFX shots in their entirety. Another powerful advantage is that the visual effects it creates are 100% compatible with SGO's own Mistika Post Production and Broadcasts systems. This permits the most efficient workflow solutions to be created where Mistika forms the hub of any creative production process. Mistika provides the conforming, high-end finishing, grading and client review facilities while numerous Mamba FX systems can share Mistika's storage and file system for a fully integrated POST-VFX-GRADE-DELIVERY pipeline.

Mamba FX will be released later in 2013 and will be available for pre-order online at www.sgo.es/shop giving early access to the application during the beta-phase.
SGO Mistika
An established European developer of leading high-end solutions including its flagship DI and Stereo 3D finishing system Mistika, and onset application Mistika Live application for the post production and broadcast industries, supported by specialist technology partners such as HP and NVIDIA. SGO also relies on ATTO Technology, Inc., the storage and network connectivity solutions provider to bring even greater performance standards to Mistika workflow solutions for high-end film and broadcast projects. With ATTO's experience in engineering advanced technology into real-world product solutions, they provide SGO with a unique competitive advantage. A global company, SGO continues to expand rapidly with offices and reseller partners across the world. Visit them at www.sgo.es
Press releases you might also be interested in
Weitere Informationen zum Thema "Software":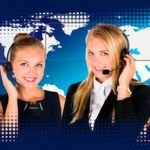 Vom Dreiklang von Compliance, ITSM und DSGVO
Am 25. Mai 2018 ist es so weit: Die zwei­jäh­ri­ge Über­gangs­zeit der EU-Da­ten­schutz-Grund­ver­ord­nung (EU-DSG­VO) en­det und das Ge­setz tritt mit al­len Kon­se­qu­en­zen in Kraft. Das stellt Un­ter­neh­men je­der Grö­ß­en­ord­nung vor enor­me Her­aus­for­de­run­gen. So ver­langt die Ver­ord­nung eu­ro­pa­weit von al­len Be­trie­ben, sämt­li­che Ge­schäft­s­pro­zes­se kon­ti­nu­ier­lich zu über­prü­fen und zu ak­tua­li­sie­ren, die mit der Ver­ar­bei­tung per­so­nen­be­zo­ge­ner Da­ten zu tun ha­ben.
Weiterlesen