SetYourRate.com – a marketplace for services – launches in full today
London

, (PresseBox) -
SetYourRate.com – a new website that enables individuals and small businesses in the UK to buy and sell services – launched in full today.

The brainchild of three internet gurus – Luke Aviet, Nick Roveta and Ash Rees – SetYourRate.com is 100% free to use. Since launching in beta testing phase in late November, SetYourRate.com has already attracted more than one thousand service sellers – purely by word-of-mouth recommendation. Services currently on offer range from professional services like accountancy to fun leisure activities such as pole dancing lessons.

The backgrounds and motivations of the service sellers vary dramatically also. For example, because service sellers can remain anonymous, several SetYourRate.com registrants use the site to attract moonlighting opportunities. Others use it to market services in the hope of building a client-base to 'go it alone' with their own business. Many students advertise their skills to help fund their studies – an attractive and potentially lucrative alternative to pulling pints at the Students' Union. Some people use the site to volunteer their time for good causes. The site is also perfect for small businesses requiring a free and simple-to-use web presence.

The most common reason people offer services through SetYourRate.com is to provide a second income. The current 'credit-crunch' crisis means many of the site's users market skills and services to supplement their income and help cope with the rising cost of debt.

For service buyers, SetYourRate.com's search features make it is an equally attractive option. For example, in contrast to alphabetical directories SetYourRate.com will provide a unique listing system which will be influenced by best-rated and most-recommended service sellers. The system will be designed to promote excellent service levels and weed-out the country's 'rogue traders'. This feature will be particularly useful for sourcing reliable tradesmen.

SetYourRate.com isn't just for plumbers and carpenters, however. The site already boasts a remarkable range of services. A visit to the site today will reveal that you can hire your own private Italian chef to impress dinner party guests. You can employ a private croupier for an evening to give poker nights an exclusive casino look-and-feel. You can even source a white witch to write a love spell.

'The inspiration behind SetYourRate.com was that everyone has a marketable skill or service they can offer,' says SetYourRate.com cofounder Luke Aviet. 'The internet has proved a great medium for buying and selling products. We are simply using the same principles to help buyers and sellers of services efficiently connect as well."
Press releases you might also be interested in
Weitere Informationen zum Thema "Internet":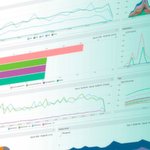 SolarWinds kauft SaaS-Überwachungslösung
So­lar­Winds hat die Über­nah­me des An­bie­ters Log­g­ly, Inc. ab­ge­sch­los­sen und da­mit auch des­sen SaaS-ba­sier­tes, ein­heit­li­ches Pro­to­koll­über­wa­chungs- und Pro­to­kol­lana­ly­se­pro­dukt, das Pro­to­koll­da­ten sam­melt, struk­tu­riert und zu­sam­men­fasst, in das ei­ge­ne Port­fo­lio in­te­griert.
Weiterlesen