A successful collaboration: Sennheiser protects its customers from counterfeit goods and relies on OpSec Security in the fight against trademark and product piracy
Wedemark

, (PresseBox) -
Audio specialist Sennheiser makes protecting its global customers a central theme of its corporate strategy against product counterfeits. "After all, trademark protection is also customer protection. The risks that consumers take when purchasing counterfeited products is by no means clear to everyone," explains Volker Bartels, Speaker of the Executive Management Board. Since May 2011 Sennheiser, the world's leading manufacturer of microphones, headphones and wireless transmission systems, has been collaborating successfully with the company OpSec Security, which specialises in trademark protection, in the fight against counterfeits and grey-market goods on the Internet. This collaboration has now been expanded since the start of this year.

Sennheiser is affected by trademark and product piracy in the same way as a lot of other brand manufacturers of high-value products. The company takes systematic action against violations in order to protect consumers from cheap and in some cases dangerous counterfeit products and to preserve its good name. Detecting counterfeit goods on the Internet and removing them plays an important part in this. "At a time when online trading is booming, trademark protection initiatives and the fight against illegal offerings is very important to us, and that's not just in Germany," explains Gerhard Tammen, President of Sennheiser Vertrieb und Service GmbH & Co. KG. "That's why we decided to work in collaboration with internationally active and experienced specialist OpSec Security."

Working on behalf of Sennheiser, the trademark protection experts at OpSec screen relevant B2B and B2C portals for suspicious offers from the areas of headphones and microphones, using specially developed software as part of a large-scale European project. In addition to Germany the countries involved include the United Kingdom, France, Belgium, the Netherlands, Luxemburg, Denmark, Sweden, Finland, Austria, Poland and Spain, with the project being led from Germany. Numerous offers for counterfeit and grey-market goods have already been removed since the collaboration started in May 2011. "These positive results show us that we are on the right path and that we have chosen an able partner," says Gerhard Tammen.

The project was expanded at the start of this year with the aim of reducing the number of illegal offers on the Internet even further. "Our successes with online screening in Europe increased our resolve to use these effective means in the fight against product piracy outside Europe too," says Volker Bartels, Speaker of the Executive Management Board and President Corporate Services. "We are focusing therefore on illegal trade in Asia, since many counterfeit products originate from there. In this way we can stop these from reaching Europe, the USA or other parts of the world in the first place." OpSec has therefore also been monitoring the major Asian B2B platforms for Sennheiser since January, with the result that illegal online auctions have been able to be consistently stopped.

Additional up-to-date information on Sennheiser can be found on the Internet at www.sennheiser.com.
Sennheiser electronic GmbH & Co. KG
Sennheiser Group with its headquarters in Wedemark (Hannover region, Germany) is one of the leading manufacturers of microphones, headphones and wireless broadcasting systems. In 2010 the company, which was founded in 1945 and is in family ownership, made a turnover of approx. 468m Euros. Sennheiser employs more than 2,100 staff worldwide and has its own factories in Germany, Ireland and the US. Sennheiser has subsidiaries in many parts of the world, including France, the UK, Belgium, The Netherlands, Germany, Denmark (Nordic), Russia, Hong Kong, India, Singapore, Japan, China, Canada, Mexico and the US. The company also cooperates with trading partners in many other countries. Georg Neumann GmbH, Berlin (studio microphones and monitor speakers) and Sennheiser Communications A/S (a joint venture business manufacturing headsets for PCs, office and call centre use) are also part of the Sennheiser Group.
Press releases you might also be interested in
Weitere Informationen zum Thema "Consumer Electronics":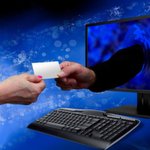 Verbraucher wollen Rechte der DSGVO nutzen
Pe­ga­sys­tems, ein An­bie­ter von st­ra­te­gi­schen Soft­wa­re-Lö­sun­gen für Ver­trieb, Mar­ke­ting, Ser­vice und Ope­ra­ti­ons, hat an­läss­lich der EU-Da­ten­schutz-Grund­ver­ord­nung (EU-DSG­VO) ei­ne Stu­die durch­ge­führt, wie Ver­brau­cher ih­re Rech­te in An­spruch neh­men wol­len.
Weiterlesen