Seoul Semiconductor's Unveils World's Highest Brightness Single LED at 420 Lumens 4 Times Brighter than Conventional LEDs
Korea

, (PresseBox) -
Seoul Semiconductor (KOSDAQ; 046890), the eighth-largest LED manufacturer in the world, announced today that it's R&D team has achieved the industry's highest brightness single LED at 400 lumens. Seoul Semiconductor's high performance LED is significantly brighter than conventional single LED which can only emit up to 100 lumens. Seoul Semiconductor's high performance LED is the next-generation lighting source and is expected to accelerate the conversion of conventional lighting to LEDs. Seoul Semiconductor's new high-performance single LEDs delivers higher brightness of 420 lm compared to conventional LEDs of comparable sizes like the Z-power P4 LED series which delivers only 100 lm.

The higher brightness and successful miniaturisation of Seoul Semiconductor's latest LED technology translates to substantial cost savings for customers. Seoul Semiconductor's single package product emitting up to 420 lumens at 600 mA at maximum and 350 lumens at average, is the world highest brightness among conventional LEDs at the level of 8 watt.

The size is ultra slim, similar to that of a single LED package emitting 100 lumens. In addition, the brightness of Seoul Semiconductor's new product at 420 lumens is comparable to that of more than four conventional LEDs. The new LED technology's ultra-compact size coupled with the higher performance at 420 lumens gives engineers greater design flexibility and substantially lowers the cost of the application. By contrast conventional LED severely limits the design options available to engineers as more units are required to attain the same level performance.

"The competition in the LED industry is heating up as customers increasingly demand brighter and smaller products," said Yanghee Han, vice president of sales and marketing at Seoul Semiconductor. "Seoul Semiconductor's high performance LED technology at 420 lumens enables the company to not only satisfy the high expectations of the marketplace but it also opens up a new market where conventional LEDs are excluded due to its inherent performance limitations."

Seoul Semiconductor has been able to concurrently achieve technology capable of delivering higher performance at a more compact architecture. This milestone is a result of Seoul Semiconductor's consistent investment in research and development, and focus and commitment to position itself as a world leading LED manufacturer. Seoul Semiconductor is already the leading LED manufacturer in South Korea.

Seoul Semiconductor's high performance LED can be used for universal applications such as general residential lighting, automotive headlights, architectural lighting, headlight for task, streetlight, torch lighting, camping lighting, and signage lighting.

The higher performance, compact architecture and cost advantages afforded by Seoul Semiconductor's new LED technology will enable the company to penetrate markets that are inaccessible and beyond the reach of conventional LEDs. This suggests that the application area for the technology is unlimited. Seoul Semiconductor is planning to commercialize this new product by the fourth quarter, 2007.
Seoul Semiconductor Europe GmbH
Seoul Semiconductor is the largest LED lighting solutions manufacturer in Korea, and eighth-largest in the world according to Strategies Unlimited. Seoul Semiconductor has been named to Forbes and Business Weeks lists as one of the most promising Asian companies. Its product, Acriche was recently named as "Product of the Year 2006" by Elektronik, one of the most prestigious electronics magazines in Europe. Seoul semiconductors primary business areas are LED packaging and custom module manufacturing. It provides a full range of LED products including AC-driven semiconductor light source, Acriche, High-brightness Power, Side View, Top, Chip, Lamp and High Flux LEDs, and custom type modules. Applications for the companies LED products include general lighting, signage, back lighting for mobile phones, TVs, notebook computers, automotive lighting, home appliances, signals, etc. Seoul Semiconductor reported US$200 million in sales in 2006. It has 1,251 patents and 100 licenses as of June 30, 2007. Seoul Semiconductor has 18 branches including 3 overseas corporate offices. Its products are also represented worldwide by more than 90 distributors.
Press releases you might also be interested in
Weitere Informationen zum Thema "Optische Technologien":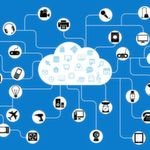 Investitionen in IoT-Sicherheit steigen rasant
Laut den Prog­no­sen der Markt­for­scher von Gart­ner stei­gen die welt­wei­ten Aus­ga­ben für IoT-Si­cher­heit im lau­fen­den Jahr auf 1,5 Mil­li­ar­den US-Dol­lar an. Bis zum Jahr 2021 soll Com­p­li­an­ce der wich­tigs­te Ein­fluss­fak­tor für das Wachs­tum bei IoT-Se­cu­ri­ty wer­den.
Weiterlesen