ITC Institutes Investigation of Nichia Corporation based on a Complaint filed by Seoul Semiconductor
Korea

, (PresseBox) -
On January 4, 2008 (USA time), the U.S. International Trade Commission (ITC) announced that it voted to institute an investigation of Nichia Corporation's short wavelength semiconductor lasers that are alleged to infringe certain patent rights of Seoul Semiconductor.
(See ITC's announcement)

By this decision, ITC will investigate the importation and sales into the United States of Nichia's short wavelength semiconductor lasers and Nichia consumer electronic products containing those devices that infringe Seoul Semiconductor's U.S. Patent No. 5,321,713 ('713 patent). (For instance, Nichia's 405 nm laser diode, mainly used in medical high definition DVDs and Blu-ray players). If Nichia is found in violation of the ITC's statute that prohibits unfair competition based on patent infringement, the ITC is authorized to exclude from further importation into the United States infringing Nichia short wavelength laser semiconductors and its products containing those infringing devices.

The case will be referred to the Honorable Paul J. Luckern, an ITC administrative law judge. Within 45 days after institution of the investigation, the ITC will set a target date for completing the investigation. ITC remedial orders are effective when issued and become final 60 days after issuance unless disapproved for policy reasons within that 60-day period.

Seoul Semiconductor has invested more than $10 million in research and development of laser diode and light emitting diode (LED) related technologies by U.S. based universities and companies. Due to its investments, Seoul Semiconductor has obtained rights to numerous laser diode and LED related patents. These patents, including the '713 patent, complement Seoul's already robust patent portfolio, which includes over 1,000 patents.

This ITC's decision of investigation is significantly meaningful in the laser diode industry as well as Seoul Semiconductor and allows Seoul Semiconductor to prove all their research efforts pertaining to laser diode
Seoul Semiconductor Europe GmbH
Seoul Semiconductor, the world's leading LED manufacturer, has been named to Forbes and Business Weeks lists as one of the most promising Asian companies. Its product, Acriche, was recently named as "Product of the Year 2006" by Elektronik, one of the most prestigious electronics magazines in Europe. Seoul semiconductors primary business areas are LED packaging and custom module manufacturing. It provides a full range of LED products including AC-driven semiconductor light source, Acriche, High-brightness Power, Side View, Top, Chip, Lamp and High Flux LEDs, and custom type modules. Applications for the company's LED products include general lighting, signage, back lighting for mobile phones, TVs, notebook computers, automotive lighting, home appliances, signals, etc. Seoul Semiconductor reported US$200 million in sales in 2006. It has 1,251 patents and 100 licenses as of June 30, 2007. Seoul Semiconductor has 18 branches including 3 overseas corporate offices. Its products are also represented worldwide by more than 90 distributors.
Press releases you might also be interested in
Weitere Informationen zum Thema "Forschung und Entwicklung":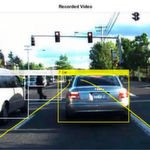 Neue Tools für Deep Learning und autonomes Fahren
Ma­thWorks stellt Re­lea­se 2018a (R2018a) mit ei­ner Rei­he neu­er Funk­tio­nen in MAT­LAB und Si­mu­link vor. Dar­un­ter fal­len u.a. die Pre­dic­ti­ve Main­tenan­ce Tool­box zum Ent­wer­fen und Tes­ten von Al­go­rith­men für die Zu­stands­über­wa­chung und Pre­dic­ti­ve Main­tenan­ce und das Ve­hi­c­le Dy­na­mics Block­set für die Mo­del­lie­rung und Si­mu­la­ti­on von Fahr­zeug­dy­na­mik in ei­ner vir­tu­el­len 3D-Um­ge­bung.
Weiterlesen