Seica - The New Pilot 4D Line
Strambino, Italy

, (PresseBox) -
SEICA SPA is once again expanding the limits of technology with the presentation of the new Pilot 4D line, which represents the "new dimension" in flying probe testing.

Today, electronic board manufacturers have to struggle with multiple "dimensional" factors: space for production lines, miniaturization of boards and components and the consequent increased complexity, the amount of different technologies to test, the number of people to dedicate and train, and, above all, the dimension of "time". Nothing can be neglected or left to chance.

The innovative Pilot 4D line introduces a set of capabilities and performances destined to change the current expectations of flying probe test, to the advantage of those who have to daily face and solve these complex dimensional equations.

The Physical Dimension

Electronic boards with state-of-the-art technology are increasingly part of ever smaller-sized products, integrating a high density of very small components such as, for example, 01005 smds and the new 03015 metric packages. The V8, M4, L4 and H4 testers in the Pilot 4D line integrate innovative, high-precision hardware and software capabilities making them perfectly suitable to test miniaturized circuits with high component density. These testers guarantee accessibility even to the hard-to reach nets (no room for traditional test points!), leaving no visible marks on the tested circuit.

Range of Technologies

Taking advantage of the new VIVA 3.0 software and new measurement resources deployed on the probes, the Pilot 4d line testers enable the application of multiple test and inspection techniques, to deliver the maximum test coverage across a wide range of technologies. The new platform provides enhanced electrical and thermal test capabilities, as well as powerful onboard digital programming of complex components. New optical inspection performances enable non-invasive tests for capacitor polarity as well as LED characterisation and verification compliant even to the stringent specs of the automotive industry: obviously all in one comprehensive test program.

Time and Resources

The Pilot 4D flying probers have been designed to minimize the time factor, both in terms of setup times and board testing, as well as for fault detection and product repair. In short, the different models in the Pilot 4D range provide increased test speed and fault test coverage. The testers can all optionally be equipped with both single and multiple rack loading/downloading modules for a completely automated solution, further improving productivity while minimizing the need for dedicated operators.

Applications

The new dimension introduced by the Pilot 4D line brings flying probe test advantages to all 4 stages in the life cycle of an electronic board:

1) The prototype stage: once the CAD data are available the test program can be ready within a few minutes, providing immediate feedback to support the activities of designers and process engineers working on developing the new product and manufacturing processes;

2) The production stage: the fully automated loading and unloading option available on all systems, and the double-side test configuration of the vertical systems enable the Pilot4D flying probers to test hundreds of boards every day, effectively surmounting the "volume" limitation associated with the technology up till now;

3) The repair stage: the Pilot4D platform includes a suite of about fifteen different test techniques, complementary to each other and fully automatic, maximizing fault coverage and diagnostic capabilities also thanks to the capability to power up the board under test and to do functional test at both the analog and digital level.

4) The legacy support stage: dedicated reverse engineering performances, often useful in the repair environment, are able to rebuild the board schematics and CAD data of outdated or obsolete products which, however, must be supported for an extended period of time; these are typical applications in the avionics, railway and defense industries.

The Seica Pilot 4D line embodies a whole new dimension of solutions for those facing the challenges posed by rapidly evolving technologies and the dynamics, present and future, of the electronics market.
Seica Deutschland
Seica S.p.A, founded in 1986, is a global supplier of automatic test equipment and selective soldering systems, with an installed base of more than 1000 systems on four different continents. Seica offers completely automated, laser-based selective soldering solutions, as well as a complete line of test solutions, which include bed of nails and flying probe testers; which have the ability to perform manufacturing defect analysis, in-circuit tests, functional tests and optical tests of loaded boards, second and third level electronic modules and printed circuit boards. Seica S.p.A corporate headquarters is located in Italy, with offices in France, Germany, USA, and China, along with a worldwide distribution network. www.seica.com
Press releases you might also be interested in
Weitere Informationen zum Thema "Produktionstechnik":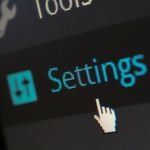 Drei Geschäftsmodelle für Embedded Software im IoT
Im Rah­men ih­rer IoT-St­ra­te­gie stel­len vie­le Her­s­tel­ler ihr Ge­schäfts­mo­dell um: vom ein­ma­li­gen Hard­wa­re­ver­kauf auf wie­der­keh­ren­de Um­sät­ze durch di­gi­ta­le An­ge­bo­te. Soft­wa­re-Up­da­tes, neue Fea­tu­res so­wie Pre­mi­um-Funk­tio­nen und Abo- und Pay-per-Use-Mo­del­le spie­len da­mit ei­ne grö­ße­re Rol­le. Vor­aus­set­zung für die­se Trans­for­ma­ti­on ist die rich­ti­ge St­ra­te­gie, die mit Em­bed­ded Soft­wa­re Ge­winn er­zielt.
Weiterlesen