SecuTech-Casestudy-All in one solution
Unikey PRO
Quebec

, (PresseBox) -
UniKey USB key supports all major operating systems
UniKey PRO-An all in one dongle

Background
A company in Iceland used anti-duplicate technology for their software protection, while the anti-duplicate solution does not work with Real Basic (MacOS). In an email which was sent to our technical support team, Mr. Gunnar wrote:" Our main goal is multi language dictionary in 12 languages. We have it on both Windows and MacOS. We sell about 3000 unit per year and two USB flash drives have to be delivered with each box. We have very good software protection from PC Guard, but that need some registration that take time. We are looking at dongle to solve this registration problem. But we have both Windows and MacOS version of our product and the Mac version is product in Real Basic, but the Windows is in C++Builder from Borland. So by deliver two USB flash drives with each unit of software it will cost us about 30-50 USD per unit and that is almost 1/3 of our income from each unit. So maybe I would need to buy Unikey dongle for the MacOS units."

Software
The software is a multi language dictionary in 12 languages. They have both Windows and MacOS version of our product and the Mac version is product in Real Basic, and the Windows is in C++Builder from Borland. They need a secure and cost effective software protection solution.

Technical requirement
One UniKey dongle for both Windows and MacOS that will save 50% of the dongle cost.
Solution—UniKey Dongle products, an all in one solution
Adding Linux and MacOS support to the already available Windows support demonstrates SecuTech's commitment to providing a business-enabling software protection solution to developers using all major operating systems. Linux support further enhances the UniKey offering, which gains more exposure and reputation in the market.

About UniKey
- UniKey is already being used in thousands of cases worldwide and successfully protects the development investments. Since the introduction of the dongle, many of our clients have remarkable increasing of follow-up orders.
- UniKey, the Driverless dongle, reduces the huge work of technical support team for software vendors.
- UniKey has the lowest industry failure rates in the industry that is guaranteed with lifetime warranty.
- UniKey technical support team earns the highest rating of customer satisfaction in the industry.
- UniKey products cost about 50% less than others
SecuTech Solution Inc.
SecuTech Solution Inc is a solution provider and manufacturer of USB security devices used for software protection, Video protection, network authentication and secure applications.
SecuTech Solutions Inc. is a company specializing in software license management business systems focusing on the international market with their class leading UniKey product range. Having an extensive and in-depth range of experience within the Software Management Licensing market, SecuTech has drawn upon this experience to utilize today's cutting-edge technologies to introduce a COMPLETE and affordable solution for today's software vendor markets worldwide www.esecutech.com, Carl@esecutech.com

SecuTech Solution is a fast growing company, specialized in digital copyright protection. We are offering the most cost-effective solutions to our customers.

SecuTech Software License Management System is a combination of Hardware Key and Software. With increasing concerns of software piracy and license distribution, SecuTech has dedicated itself in developing the best Software License Management Systems in the market today. In working in close collaboration with software developers, software distributors and in using its extensive range of commercial software experience, SecuTech has developed the UniKey range of products to meet the ever increasing and demanding array of requests from its customers globally.
Press releases you might also be interested in
Weitere Informationen zum Thema "Software":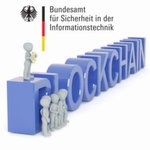 Blockchain sicher gestalten
Das Bun­de­s­amt für Si­cher­heit in der In­for­ma­ti­ons­tech­nik (BSI) hat ein Eck­punk­te­pa­pier zur IT-Si­cher­heit von Block­chain-An­wen­dun­gen ver­öf­f­ent­licht. Als na­tio­na­le Cy­ber-Si­cher­heits­be­hör­de stößt das BSI da­mit ei­nen ge­sell­schaft­li­chen Dia­log zwi­schen Wis­sen­schaft, In­du­s­trie, Be­hör­den und Bür­gern zur Ge­stal­tung von si­che­ren Block­chain-An­wen­dun­gen an. Ziel ist es, sek­tor­spe­zi­fi­sche Emp­feh­lun­gen zu for­mu­lie­ren.
Weiterlesen