SCIENION introduces line dispenser for membrane materials with full drop formation control at Medica 2013
Dortmund / Berlin

, (PresseBox) -
SCIENION AG today announced the launch of the sciLINER, the first dispenser to print lines on membranes with full visual drop detection. With up to four channels, a minimum dispensing volume of 0.1 µl/cm and a flow rate of up to 8 ml/min the sciLINER represents an economical entry unit enabling the production of lateral flow devices or other membrane-based materials. With its printing speed of 20 seconds per sheet it covers production from small to medium throughput. It can be operated in either aspirate dispense or bulk dispense modes to produce continuous lines with a width from 0.5 to 5 mm. In contrast to current technologies, the sciLINER allows for the online monitoring of drop formation and offers integrated drop volume measuring. Both are important features when sensitive biological materials such as antigens, antibodies or DNA are deposited on substrates used in the diagnostics industry. The non-contact dispenser loads all membranes and flat targets with a size of up to 150 x 300 mm. "This is our first product specifically geared towards the point of care testing market", says Dr. Holger Eickhoff, CEO of SCIENION AG. "As with all our technologies, this new technology does not only meet present needs for R&D efforts but, with drop control mechanisms, also forms the basis for a stable production of point of care tests based on membrane materials."

Assays on membrane materials have become a very popular and versatile test format for rapid point of care diagnostics since their introduction in the mid-1980s. All kinds of biological samples can be tested, for example blood, serum, urine and, more recently, also saliva, sweat or tears if the sensitivity of the test is sufficient. Typically these tests, especially in so called Lateral Flow Tests such as popular pregnancy strip tests (often referred to as "dipstick tests") combine several advantages being quick and easy to use with no specific equipment required.

Eickhoff states: "Reproducibility in R&D and production is key to develop and produce reliable diagnostic tests. We are confident that the sciLINER, offering central dispense steps monitoring and control from test development to manufacturing, will help customers shorten time to market with their diagnostic products."

The sciLINER will be exhibited at the SCIENION booth at MEDICA 2013, November 20-23 in Düsseldorf, Germany, booth 3A42 in hall 3.
Scienion AG
SCIENION AG and its US subsidiary SCIENION US, Inc. provide systems and services for the contact-free printing of biological and chemical agents for diagnostics, pharmaceutics, veterinary, plant and food analytics and research. Addressing the dynamically increasing needs for miniaturization and multiplex analyses, SCIENION offers a unique technology portfolio that has been continuously expanded over one decade. SCIENION provides flexible solutions for research and development whereas solutions for production purposes are rather customized. Systems and software are characterized by their versatility, precision and robustness. The company is renowned specialist for ultra low volume liquid handling, particularly for the handling of precious and sensitive compounds of biological or chemical origin. SCIENION's dispensers allow for contact-free and precise drop spotting in the pico- to micro-liter range and are optimally suited for microarray based analytics - such as for tests with DNA, oligonucleotides, peptides, proteins, antibodies, glycans or for dispensing cells onto various substrates. The company operates from two sites in Germany, Dortmund and Berlin, and has a subsidiary in New Jersey, USA.


Press releases you might also be interested in
Weitere Informationen zum Thema "Biotechnik":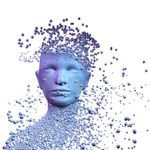 Mehr Transparenz bei Künstlicher Intelligenz
Künst­li­che In­tel­li­genz (KI), eng­lisch Ar­ti­fi­cial In­tel­li­gen­ce (AI), hat bis­her ein Tran­s­pa­renz­pro­b­lem: Läuft der AI-Ser­vice über­haupt? Was macht der AI-Ser­vice? Wor­auf greift er zu? Spe­zi­el­le Moni­to­ring-Di­ens­te hel­fen bei der Über­wa­chung Künst­li­cher In­tel­li­genz.
Weiterlesen