New SCHOTT AF 32™ Glass Targets: Wafer-Level Chip Scale Packaging and Wafer-Level Optics Market
Material Helps Industry Meet Skyrocketing Demand For Smaller Camera Phones
Mainz

, (PresseBox) -
SCHOTT introduced its new AF 32(TM) glass to the photonics market today. AF 32 is designed for leading-edge opto-electronics applications. Its performance surpasses that of AF 45(TM) , which has been used by companies like Tessera Technologies, Inc. (Nasdaq: TSRA), a leading provider of miniaturization technologies for the electronics industry, for its SHELLCASE® wafer-level packaging solutions for image sensors.

"We think AF 32 is the ideal packaging material for Image Sensor Packaging, WLO and MEMS applications," said Oliver Jackl, General Manager Sales, SCHOTT. "The camera phone and CMOS image sensor markets are aggressively seeking ways to decrease the size of their modules, and our AF 32 glass will help the industry achieve this goal."

Meeting the Needs of a Growing Market

The cell phone camera market is growing at a rapid rate - the Gartner Group market research firm predicts that over 1 billion camera-equipped cell phone will be sold worldwide in 2010, nearly double the 569 million predicted to sell this year. To support this growth the industry is working to both miniaturize the camera modules that lie at the heart of most cell phone cameras today and to reduce these modules price points.

One of the packaging technologies that is increasingly being used for camera modules is Wafer-Level Chip Scale Packaging (WLCSP). Currently, many manufacturers are using SCHOTT s alkali-free AF 45 for these packages back glasses and the cover glasses. With a Coefficient of Thermal Expansion (CTE) close to silicon, high luminous transmittance and good cosmetic properties, AF 45 provides these manufacturers with a glass well suited for traditional 8-inch WLCSP processes. In addition, the use of a down-draw process to manufacture AF 45 means that manufacturers can obtain this glass at various thicknesses.

However, as WLO manufacturers continue to miniaturize their products and move toward the use of 12-inch rather than 8-inch wafers, they increasingly need higher performing glass technologies that can match the CTE of silicon. SCHOTT is addressing this trend with the introduction of its AF 32 glass type.

AF 32 is chemically more stable and possesses a higher temperature resistance than AF 45.
In addition, AF 32 has a CTE that matches silicon. This quality helps prevent warp during the manufacture of complex assemblies and during reflow, when a WLCSP imager is attached to a printed circuit board.

These properties enable manufacturers to use thinner wafer cover glasses and replace the back glasses on their packages with plastic. In addition, AF 32 glass CTE makes it more suitable for use in 12-inch wafer production.

Flexible Thickness

SCHOTT manufactures sheets of AF 32 glass in a down-draw process, using a small tank and a narrow ribbon, greatly reducing turnaround time when changing from one thickness to another. This method s flexibility means that SCHOTT can accept smaller minimum order quantities and offer its customers AF 32 glass in many thicknesses, ranging from 0.1 mm to 1.1 mm. This wide thickness range provides manufacturers of WLO and Micro-Electro- Mechanical Systems (MEMS) products with more design freedom, since they can secure the glass thickness they need without having to polish the glass or requalify a glass type.

A statistic process control system enforces a tight thickness tolerance in the AF 32 glass, so a Total Thickness Variation (TTV) of +/- 5 m can be achieved right from the tank. The glass' fire-polished surface possesses a roughness value below 1 nm RMS, ensuring that costly fine mechanical polishing is not required.

AF 32 is an aluminoborosilicate glass that is alkali-free in synthesis. This property helps ensure that a camera module s delicate CMOS image sensors are not degraded when packaged using the WLCSP process.

Easy to cut and dice, the AF 32 material helps manufactures achieve a high yield during the final dicing process for the optical assembly.

SCHOTT-Level Quality

SCHOTT carefully selects the raw materials used to make AF 32 glass, and uses advanced machinery to inspect the glass before shipping. These processes ensure that AF 32 glass has excellent luminous transmittance and good cosmetic qualities, enabling the tiniest cameras to support a high pixel count and produce good quality images.


Note: Tessera, the Tessera logo and SHELLCASE are registered trademarks of Tessera. All other company, brand and product names may be trademarks or registered trademarks of their respective companies.
SCHOTT AG
SCHOTT is an international technology group that sees its core purpose as the lasting improvement of living and working conditions.

For this purpose, special materials, components and systems are developed. The main areas of focus are the household appliances industry, optics and opto-electronics, pharmaceuticals and solar energy. The SCHOTT Group has a presence in proximity to its customers through its production and sales companies in all its major markets. It has approximately 16,800 employees producing worldwide sales of approximately 2.2 billion euros. The company's technological and economic expertise is closely linked with its social and ecological responsibility.
Press releases you might also be interested in
Weitere Informationen zum Thema "Optische Technologien":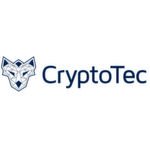 Cryptotec überwacht Lieferkette in Echtzeit
Über neue GSM-Sen­so­ren und Block­chain-Tech­no­lo­gie er­mög­licht Cryp­to­tec die Über­wa­chung von Pro­duk­ten wäh­rend der ge­sam­ten Lie­fer­ket­te. Die In­for­ma­tio­nen im Track-&-Tra­ce-Sys­tem wer­den da­bei in Echt­zeit über­tra­gen.
Weiterlesen