XMOS launches new tools and IP offering for embedded applications
Bristol

, (PresseBox) -
.
- New xTIMEcomposer development environment and xSOFTip IP library make multicore microcontroller development easy
- New software brings the power of real-time multicore microcontrollers to a broad range of audio, automotive, consumer and industrial applications

XMOS today launches the xTIMEcomposer Studio development environment and xSOFTip IP library. The new IP and design flow dramatically increase the market reach of XMOS' xCORE multicore microcontrollers, allowing the company to address a broad range of embedded applications that demand real time performance beyond the capabilities of traditional microcontrollers (MCUs).

The xCORE (http://www.xmos.com/discover/why) multicore microcontroller architecture provides the low latency, fast I/O response and deterministic performance required for demanding real-time applications in market sectors such as consumer, audio, industrial, and automotive. xTIMEcomposer (http://www.xmos.com/discover/products/xtools) and xSOFTip (http://www.xmos.com/discover/products/xsoftip) allow embedded designers to harness these capabilities entirely within a software-based design flow, enhancing the company's reach into the $15bn MCU market, with its unique multicore microcontroller (MMCU) products.

xTIMEcomposer Studio represents a step forward in XMOS' highly-efficient development environment for software and embedded system developers. It allows embedded designers to develop complex systems using xCORE multicore microcontroller devices in a familiar graphical design environment. Unique in embedded processor development systems, the xTIMEcomposer suite includes static timing analysis and cycle-accurate simulation tools, making it easy for designers to meet precise real-time requirements. The new tools enable up to 60% improvement in run-time performance, code size reduction of up to 17%, and improvements in designer productivity, with compile time reduced by up to 40%*. This makes xTIMEcomposer best in class for multicore embedded system design.

As a complement to xTIMEcomposer, xSOFTip, also launched today, is a comprehensive library of more than 40 soft peripheral IP and processing blocks that can be used to configure xCORE multicore microcontrollers. A new, free-to-download GUI-based tool called xSOFTip Explorer allows developers to easily browse available xSOFTip blocks and quickly configure xCORE devices with the interfaces and peripherals they need. The rapidly expanding xSOFTip library is made up of interfaces and IP blocks that support key standards for the consumer, audio, industrial and automotive markets. "XMOS is a young company that is growing rapidly," commented Nigel Toon, President and CEO of XMOS. "The embedded market represents a $76bn opportunity overall, and our xCORE multicore microcontrollers offer significant advantages over traditional MCUs. xTIMEcomposer and xSOFTip allow developers familiar with C to access deterministic multicore performance more easily than ever before."

"System designers understand the limitations of traditional 8-, 16- and 32-bit MCUs in embedded applications, but they like their ease of use and simple development environments," Nigel continued. "They are now looking to multicore alternatives that can meet critical I/O response times, perform multiple tasks concurrently and support new interface standards: but they want the same easy-to-use development environment. As embedded systems continue to become more complex, xCORE, supported by xTIMEcomposer and xSOFTip, meets this rapidly growing need."

The 32-bit xCORE multicore architecture allows processing performance to be dy-namically shared, allowing a single chip to support multiple concurrent, real-time tasks that are completely deterministic. xTIMEcomposer and xSOFTip allow developers to build real-time embedded applications, working within a unified design flow that is familiar to any software engineer. The designer configures the xCORE device using xSOFTip IP blocks and create application code in C or C++, with real-time extensions, via the same flow, effectively creating a custom chip and associated application code that exactly meets the needs of the target system.

xCORE MMCUs, xTIMEcomposer and xSOFTip are all available today from www.xmos.com. All documentation, tools and xSOFTip are available free of charge to registered users on PC-Windows, Mac-OS and Linux platforms.

About XMOS

XMOS is a young fabless semiconductor company based in Bristol, UK. Its xCORE(TM) multicore microcontrollers provide a unique combination of parallel multitasking, low latency with much faster I/O response, software-defined peripherals, and completely deterministic real-time performance. This makes xCORE multicore microcontrollers ideal for demanding embedded applications in audio, automotive, consumer and industrial products, where other microcontrollers struggle. XMOS provides xTIMEcomposer Studio, an easy to use development system, that makes it simple to design complex embedded systems.

Statistik auf Anfrage. [/i]

*XMOS recently ran a series of benchmarking tests, comparing xTIMEcomposer to XDE. These tests revealed that, overall, binaries produced by xTIMEcomposer ran 22.09% faster, (with a maximum improvement of 61.30%). On average they were 11.53% smaller, and took 32.14% less time to compile a collection of reference designs, (with the maximum improvement in compile time being 43.94%). (More detailed analysis of benchmarking stats can be made available on re-quest).
Macnica GmbH
Founded in 1978, Scantec is a European company headquartered in Munich with a subsidiary in the US (Ameribridge International Inc., Palo Alto), regional sales offices in Italy (Milan),Poland (Warsaw) and Czech Republic (Prague) as well as a strategic partner for system integration and IT related services. For decades Scantec is a successful hub for state of the art technology associated with know-how, providing customers with a competitive advantage, minimizing time to market by integrating innovations of start up semiconductor companies with the market power of established key players. For more information on Scantec and our product lines, please visit our website: www.scantec.de/us

Homepages: www.scantec.de

Press releases you might also be interested in
Weitere Informationen zum Thema "Software":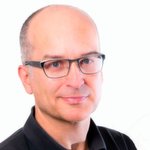 Was leistet Künstliche Intelligenz im Marketing?
Künst­lich in­tel­li­gen­te Tech­no­lo­gi­en fin­den heu­te in fast al­len Be­rei­chen des di­gi­ta­len Mar­ke­tings An­wen­dung. An­ders als bei tra­di­tio­nel­len Me­di­en wie TV, Print oder Out of Ho­me, die meist lan­ge Vor­lauf- und Pro­duk­ti­ons­zei­ten be­nö­t­i­gen, pro­fi­tie­ren Wer­be­t­rei­ben­de im On­li­ne­mar­ke­ting von Bu­chung und Aus­lie­fe­rung in Echt­zeit, Wer­be­mit­teln, die sich je nach Um­feld und Be­trach­ter au­to­ma­tisch opti­mie­ren, und ei­nem prak­tisch gren­zen­lo­sen In­ven­tar.
Weiterlesen