Ricoh Semiconductor Support Centre launches the R5432, R5433, R5434 Series, Multi-cell Lithium-Ion / Lithium-Polymer Battery Protection ICs
Amstelveen, the Netherlands

, (PresseBox) -
Ricoh Europe (Netherlands) B.V. Semiconductor Support Centre has today launched the R5432, R5433, R5434 Lithium- Ion / Polymer Battery Protection ICs. These three products are especially designed to be used in portable power tools, gardening tools, electric bicycles or other applications using multi-cell Lithium-Ion or Lithium-Polymer batteries.

The new R5432, R5433 and R5434 multi-cell protection ICs have been designed to meet the strict electronic safety measures required for Lithium-Ion / Lithium-Polymer batteries, to ensure the charging and discharging process is kept within the ultimate limits of the battery specifications. Created to monitor 2, 3, 4 or 5 battery cells with one IC, additional ICs can also be connected in cascade to monitor a higher number of cells (R5432 & R5434 only).

R5432 is a primary 3/4/5 cell protection IC with an advanced cell balance function to keep the cell voltage equal for all cells. Once a cell imbalance is detected the battery charge or discharge process is interrupted and the cell with the highest voltage will be discharged by an external MOSFET until it returns to equal voltage. As a result the charge or discharge process will automatically resume to normal. The R5432 contains additional voltage detectors to monitor battery overcharge voltage, over-discharge voltage, excess charge current, excess discharge current and short circuit. A wire breaking detection circuit for enhanced safety is embedded to detect any internal wire break between the battery terminals and the protection circuit board. Once this circuit becomes active the charge or discharge process will be interrupted. Control inputs for cascading are also embedded, which are suitable to monitor a 10 cell battery with two ICs for example. The IC has two outputs to drive external MOSFETs for controlling the charge and discharge process.

The R5433 is a primary 3/4/5 cell protection IC containing two voltage detectors per cell to monitor for a battery overcharge voltage and over-discharge voltage. Once the battery voltage exceeds the monitoring threshold the IC will interrupt the charge or discharge process and keep it within the safety limits. A wire breaking detection (between the battery terminals and the PCB) circuit for enhanced safety is embedded and the IC features an option to select from two different outputs (CMOS or N-Channel) to drive an external circuit for controlling the charge and discharge process.

The R5434 is a 2/3/4/5 cell secondary protection IC and used as a final protection in case all primary electronic protection circuits fail. The R5434 contains cell overvoltage monitoring only and becomes active in case the cell voltage exceeds the threshold settings. Once active it will turn on a MOSFET which will blow an internal fuse as a safety measure and protect the application from further damage.

About Ricoh

Ricoh Company Ltd. is a leading global manufacturer of office automation equipment. The line up includes copiers, multifunctional and other printers, fax machines, personal computers, CD-Recordable, CD-ReWritable and DVD-ReWritable drives and media, and related supplies and services as well as digital cameras and advanced electronic devices. Ricoh is rapidly building a solid presence worldwide as a provider of comprehensive document solutions that help customers streamline their business and cut operating cost. The Ricoh Group has 319 companies -of which 199 outside Japan- together employing over 76,000 people.

Ricoh Europe (Netherlands) B.V. is Ricoh Company Ltd.'s regional headquarters. Located in Amstelveen, The Netherlands, it is responsible for marketing, sales and service of Ricoh's products in Europe, the Middle East and Africa. In Europe, Ricoh has three manufacturing sites: two at Ricoh UK Products Ltd. Telford, UK; GR Advanced Materials Ltd., Stirling, UK; and Ricoh Industries France S.A., Colmar, France. In addition, Ricoh Europe's European network comprises 14 sales subsidiaries and affiliates. In the fiscal year ending March 31, 2006, revenues from Ricoh's European operations totalled over € 3 billion, accounting for 22.7% of the company's global revenues. Ricoh's worldwide sales increased with 5.6% totalling over € 13.6 billion. In March 2001 Ricoh established the European Semiconductor Support Centre to support distributors and customers with their applications or other enquiries about Power Management and Real Time Clock ICs.
Macnica GmbH
Founded in 1978, Scantec is a European company headquartered in Munich with a subsidiary in the US (Ameribridge International Inc., Palo Alto), regional sales offices in Italy (Milan), Poland (Warsaw) and Czech Republic (Prague) as well as a strategic partner for system integration and IT related services. For decades Scantec is a successful hub for state of the art technology associated with know-how, providing customers with a competitive advantage, minimizing time to market by integrating innovations of start up semiconductor companies with the market power of established key players. For more information on Scantec and our product lines, please visit our website: www.scantec.de/us
Press releases you might also be interested in
Weitere Informationen zum Thema "Elektrotechnik":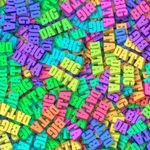 Warum Big-Data-Analysen oft scheitern
Rund zwei Drit­tel der 152 Na­mur-Mit­g­lieds­un­ter­neh­men sind da­von über­zeugt, dass die Da­ten­ana­ly­se prin­zi­pi­ell zur Opti­mie­rung von An­la­gen ge­eig­net ist. Die Um­set­zung von Big-Da­ta-Ana­ly­sen ver­läuft je­doch in den Be­trie­ben eher sch­lep­pend, wie ei­ne Um­fra­ge der Tech­ni­schen Uni­ver­si­tät Mün­chen er­gab. Die Wis­sen­schaft­ler er­klä­ren, warum das so ist und warum Big-Da­ta-Ana­ly­sen oft schei­tern.
Weiterlesen