Convert the text, images from PDF document into word document with high speed and good quality
Votkinsk

, (PresseBox) -
First PDF is a new software program that converts PDF files and Images into exceptionally high quality Microsoft Word files at an impressive speed and performance.

This program's simple interface leads you through the conversion process step-by-step. It can automatically view the output files after converted. The opening screen allows users to select what PDF they want to use by browsing their hard drive and then also select where the DOC, RTF, TXT or Images files will be saved. From there users begin to convert.

And what is best of it, while converting to Word using this tool, we are preserving all formatting. So the output document is almost identical to the source PDF document. All images, background colors etc. are also preserved.

Another point of interest is that First PDF Pro transforms PDF documents into editable Microsoft Word documents complete with hyperlinks and also support:

- Page headers/footers, page numbering
- Tables with automatic layout and running headers/footers
- Multi-column layout, floats and positioned blocks
- Lists with customisable bullets or numbers
- Automatic numbering of lists, headings, sections or figures
- Footnotes, cross-references.

The First PDF allows convert PDF to Images with a desired image format: JPEG, PNG, Bitmap or Multipage TIFF, and set image DPI, custom width and height. Identifies and separates logos and banners within the Microsoft document and keeps document images safe.

Either a businessperson who needs a quick way to convert PDF files into a more convenient format, or home user who wants to edit PDF files, or a student who needs to bring Adobe PDF files into an editable *.DOC format, for all of them First PDF Pro could be a useful product.

For more information, visit http://pdftoword.us or http://www.sautin.com/products/desktoptools/pdftoword/free-pdftoword-convert.php
Sautin Software
Since 2002, Sautin Software has been developing and marketing .Net libraries that make it simple to process PDF, HTML, RTF, and Word files.

In addition to its pdftoword.us site, the company also offers Sautin HTML-to-RTF Pro DLL .Net, a component for ASP.Net, C#, and VB.Net developers that converts HTML pages into RTF, Word (.doc), Unicode text, ANSI text, and plain text pages. By using HTML-to-RTF Pro DLL .Net and adding three lines of code to your application, you take full control over the look of your output pages, even if you don't have Microsoft Word installed.

Sautin Software also markets desktop file conversion tools for software developers, business people, and home users. For more information, visit www.sautin.com/.

Press releases you might also be interested in
Weitere Informationen zum Thema "Software":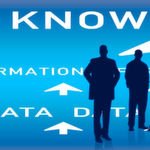 Was ist JSON?
Bei JSON (Ja­va­Script Ob­ject No­ta­ti­on) han­delt es sich um ein Text­for­mat zum Aus­tausch von Da­ten. Es ist ein­fach zu er­ler­nen und zu le­sen. JSON ba­siert auf der Ja­va­Script-Spra­che. Das For­mat kon­kur­riert beim Aus­tausch struk­tu­rier­ter Da­ten mit XML, be­sitzt aber we­sent­lich we­ni­ger Mög­lich­kei­ten.
Weiterlesen